Grade 1 New Zealand Police Pipe Band reportedly dismiss almost entire drum section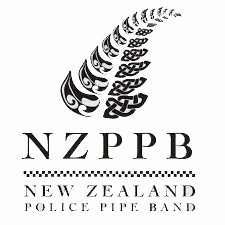 In an off-season move that's extraordinary even for the unusual world of pipe bands, the Grade 1 New Zealand Police of Wellington have reportedly dismissed all but a few members of its drum section.
According to sources, Leading-Drummer Olav Goud and most of his section were asked by Pipe-Major Nick Eagle on July 18th to hand back their uniforms as the storied band has decided to reorganize its ranks to have a section made up of all New Zealand nationals.
Goud, who resides in Melbourne, Australia, had taken over the New Zealand Police corps in 2021, following the resignation of Angus Crowe and his corps following the New Zealand Championships. Goud quickly assembled a new section, comprising several players based outside of New Zealand, enabling the band to compete in their 2021-'22 season and beyond.
Several drummers who were in the section before Goud took over were also reportedly asked to leave.
Eagle took the pipe-major's spot in 2022 following the resignation of Scott Giffin, and Goud was previously the leading-drummer of the now defunct Grade 1 City of Whitehorse, and played with Scottish Grade 1 bands. He is originally from The Netherlands.
At the 2023 New Zealand & South Pacific Championships in March, the band reportedly competed with as many as 13 of their 14 corps drummers being based in Australia.
The New Zealand Police Pipe Band's website acknowledges that some members are not from New Zealand: "With guest players from overseas, the band performs at Police functions, civic events and local community parades throughout the year."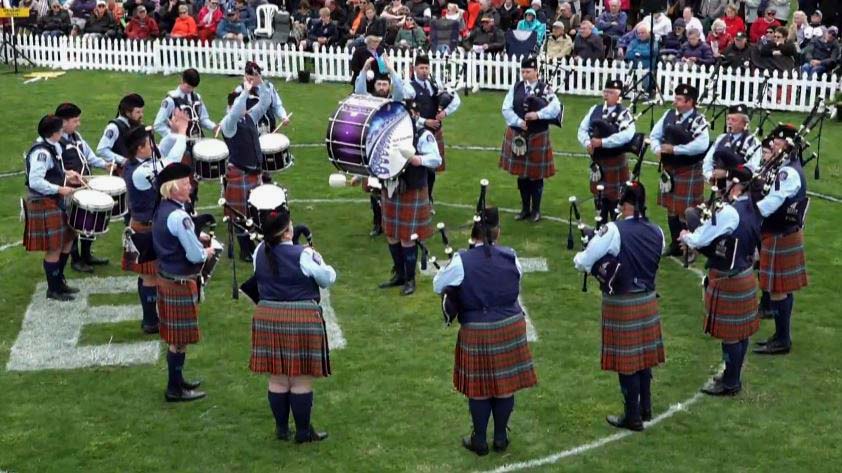 The New Zealand Police placed fourth in the five-band Grade 1 New Zealand & South Pacific Championships, including a fourth overall in drumming.
Currently in the antipodean competition off-season, the New Zealand Police were not entered to compete at the 2023 World Pipe Band Championships.
"Although I'm extremely disappointed in this along with all the other players, I understand the position of the band and wish them all the best in their future," Goud responded when asked about the matter.
Kiwi bands Auckland & District, Canterbury Caledonian Society, and Manawatu Scottish are each making the trip to Glasgow.
Auckland and Manawatu were recently asked by the Royal Scottish Pipe Band Association to produce a roster of members who the band plans to bring to Scotland, along with each player's recent band membership and playing profile.
Both bands had their Grade 1 status upheld by the RSPBA.
Canterbury Caledonian Society was not asked for a roster.
The RSPBA requires all bands to submit a full roster and changes in advance of their competitions. In 2017, the organization implemented a 42-day minimum window to make roster changes, making good on its move to get tough on bands bolstering ranks with short-term fly-in players from higher grade bands.
Mainly because of the southern hemisphere's competition season being the polar opposite of the northern hemisphere, Australian and New Zealand bands have brought in temporary players from the UK, Canada and the USA to bolster ranks, in 100% abidance of rules. Conversely, southern hemisphere bands have been known to augment sections with local pipers and drummers who transfer temporarily to bands travelling to Scotland in August.
With a population of just more than five-million, New Zealand has more Grade 1 bands per capita than any country on earth other than Northern Ireland and Scotland, which have two top-grade bands and 1.8-million people and eight Grade 1 bands and a population of 5.5-million, respectively.