Grade 2 Hamilton Police dissolves after Elliott departs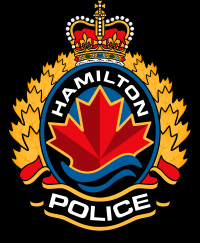 The Ontario piping and drumming scene suffered another blow to its list of upper-grade bands, after the Grade 2 Hamilton Police elected to disband the group following the sudden departure of Pipe-Major John Elliott.
Elliott had been the band's leader for a year, and, according to the band, stepped aside for personal reasons. Rather than try to push the group ahead, the organization decided to dissolve their top band, focusing on their lower-grade teaching bands.
Only a few members of the Grade 2 band have reportedly decided to stay to help the organization's development, and most pipers and drummers have already joined other groups.
The Hamilton Police Grade 4 band continues under Pipe-Major Jamie Blacklock and Lead-Drummer James Kirkwood.
"Hamilton Police has for many years been a multi-tiered organization, promoting the growth and development of players from within its ranks," the band said in a statement. "We plan to use this time to solidify our organization, and come back stronger. To that end, we have recently added a Grade 5 band to create another stepping stone to fostering the art within our structure."
Elliott took over the Grade 3 Hamilton Police in August of 2017, and the band's application to move to Grade 2 was granted by the Pipers & Pipe Band Society of Ontario.
+ Elliott takes over Hamilton Police
A certified PPBSO adjudicator, Elliott had previously led the Grade 1 Peel Regional Police to a North American Championship, and was for many years pipe-major of the now defunct Grade 1 Toronto & District.
The demise of the Hamilton Police leave the Ontario circuit with only two competing Grade 2 bands: the 400 Tactical Helicopter Squadron and the Peel Regional Police. The Grade 3 Toronto Police have applied to be Grade 2, but the PPBSO has not yet publicly disclosed its grading decisions.
With the possible hiatus of the Toronto Police, the Ontario scene would have only one operational Grade 1 band, the 78th Fraser Highlanders.
+ Grade 1 Toronto Police still searching for L-D