Halifax 78th Highlanders opt out of World's trip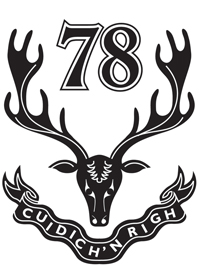 The 78th Highlanders (Halifax Citadel) have cancelled plans to travel to Scotland for the 2018 World Pipe Band Championships in August, opting instead to develop the band at North American venues. The band had confirmed its intention to attend the World's back in February only a few days before confirming that Jeremy Keddy, the band's lead-drummer for the previous seven years, had resigned.
+ 78th Halifax looking for L-D
The band will instead compete at the North American Championships at Maxville, Ontario, earlier in August.
"We always enjoy competing at the World's," Pipe-Major Alex Gandy said. "While that remains our goal, we felt at this time it's a better investment to develop the band closer to home. We are looking forward to competing at Maxville for the North American Championship, and at games in the Atlantic region."
With Keddy moving on early in 2018, the band felt there was not sufficient time to put all the pieces in place to be truly competitive at the World Championships this season.
"Not going to the World's this year was initially disappointing, and we'll really be feeling it that week, but we have a dedicated team of musicians with a common goal, and rehearsals are going very well for the summer season."
Marc Maloney is filling the lead-drummer role until a permanent L-D is appointed.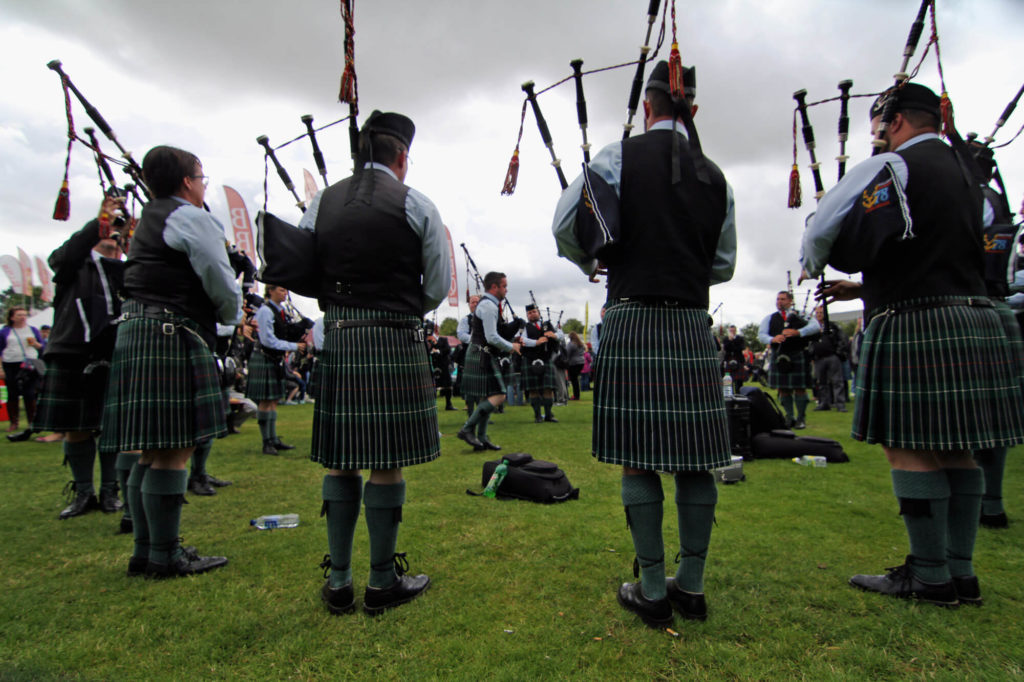 "Marc is a full-time musician in the Air Force," Gandy added. "He played last year and has done a great job keeping folks motivated and has taken the ensemble up a level."
Despite the decision to stay home, the 78th Highlanders (Halifax Citadel) organization is apparently thriving, with feeder bands in Grade 3 and Grade 5, a solid teaching program, and the management and promotion of numerous competitions and concerts in their home Nova Scotia area.
Gandy said the Grade 1 band's net numbers have stayed the same since 2017, and that only one other drummer departed when Keddy left, and that the band's mid-section, run by bass-drummer Kahlil Cappuccino and tenor-drummer Ruaridh MacDonald and has new drums and are "sounding great."
The Grade 1 band's pipe section is has moved to plastic Gandy pipe chanters, designed primarily designed by both Bruce and Alex Gandy with McCallum Bagpipes.
Alex Gandy said that a blind test was conducted with the entire band listening to several different chanters before choosing the Gandy model. They continue to play Chesney chanter reeds.
The change of plans for the 78th Highlanders (Halifax Citadel) brings the number of non-UK and Ireland Grade 1 bands expected to compete at the World's to seven, shaping up for a 21-band competition, one more than in 2017.
78th Fraser Highlanders (Canada)
Bagad Cap Caval (Brittany)
Canterbury Caledonia (New Zealand)
Denny & Dunipace Gleneagles (Scotland)
Dowco Triumph Street (Canada)
Field Marshal Montgomery (Northern Ireland)
Glasgow Police (Scotland)
Glasgow Skye Association (Scotland)
Inveraray & District (Scotland)
Johnstone (Scotland)
Lomond & Clyde (Scotland)
Manawatu Scottish (New Zealand)
New Zealand Police
Peoples Ford Boghall & Bathgate Caledonia (Scotland)
Police Scotland Fife (Scotland)
Police Service of Northern Ireland
ScottishPower (Scotland)
Shotts & Dykehead Caledonia (Scotland)
Simon Fraser University (Canada)
St. Laurence O'Toole (Ireland)
Vale of Atholl (Scotland)