Happy World's Solstice Day! Only six months 'til The Green
Happy World's Solstice – the day when we're half a year from the World Pipe Band Championships, the day when the sun rises exactly over the tip of the obelisk at Glasgow Green, the day when pipe bands fish or cut bait and decide if they're going or not.
Safe to say that no publication in history has promoted the World Pipe Band Championships more than pipes|drums. For nearly forty years, we've put a spotlight on what was once little more than just another of the (ahem . . .) five RSPBA championships, helping to paint a picture of a pipe band panacea to international (or, make that "overseas") audiences.
Our last celebration of World's Solstice was in February 2020, when the coronavirus was just a glimmer of dread. Little did we know then that the event, and most others, would be cancelled and uncertain for three straight years. This year (touch blackwood) the World's return August 18-19 at The Green.
So, happy World's Solstice Day, and, to help celebrate, here's a gallery slide show of lovely candid images by renowned piping and Scottish nature photographer Alister Sinclair from last year's event when the sun rose once again for pipers and drummers worldwide.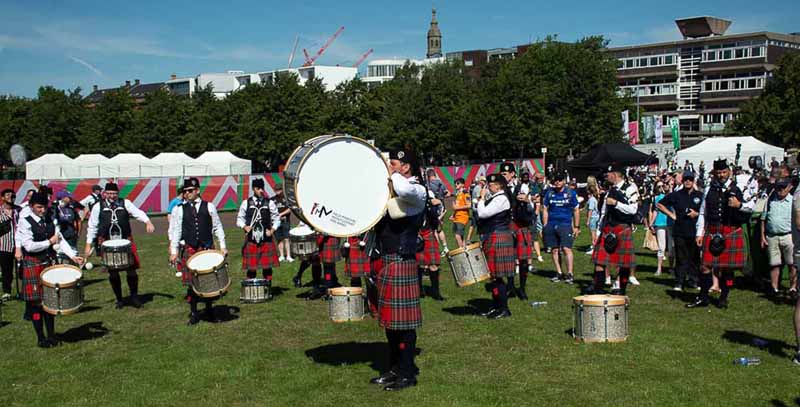 Hey! If you enjoy content like this, the hundreds of stories we bring you every year and the thousands of articles available in our huge archive, why not subscribe or donate to the non-profit pipes|drums? It costs money to produce and maintain our online magazine, so, if you already subscribe, thank you, and if you decide to subscribe or donate, thank you, too!