In Seattle, Cameron Bonar wins the Andrew Bonar Trophy named in tribute to his father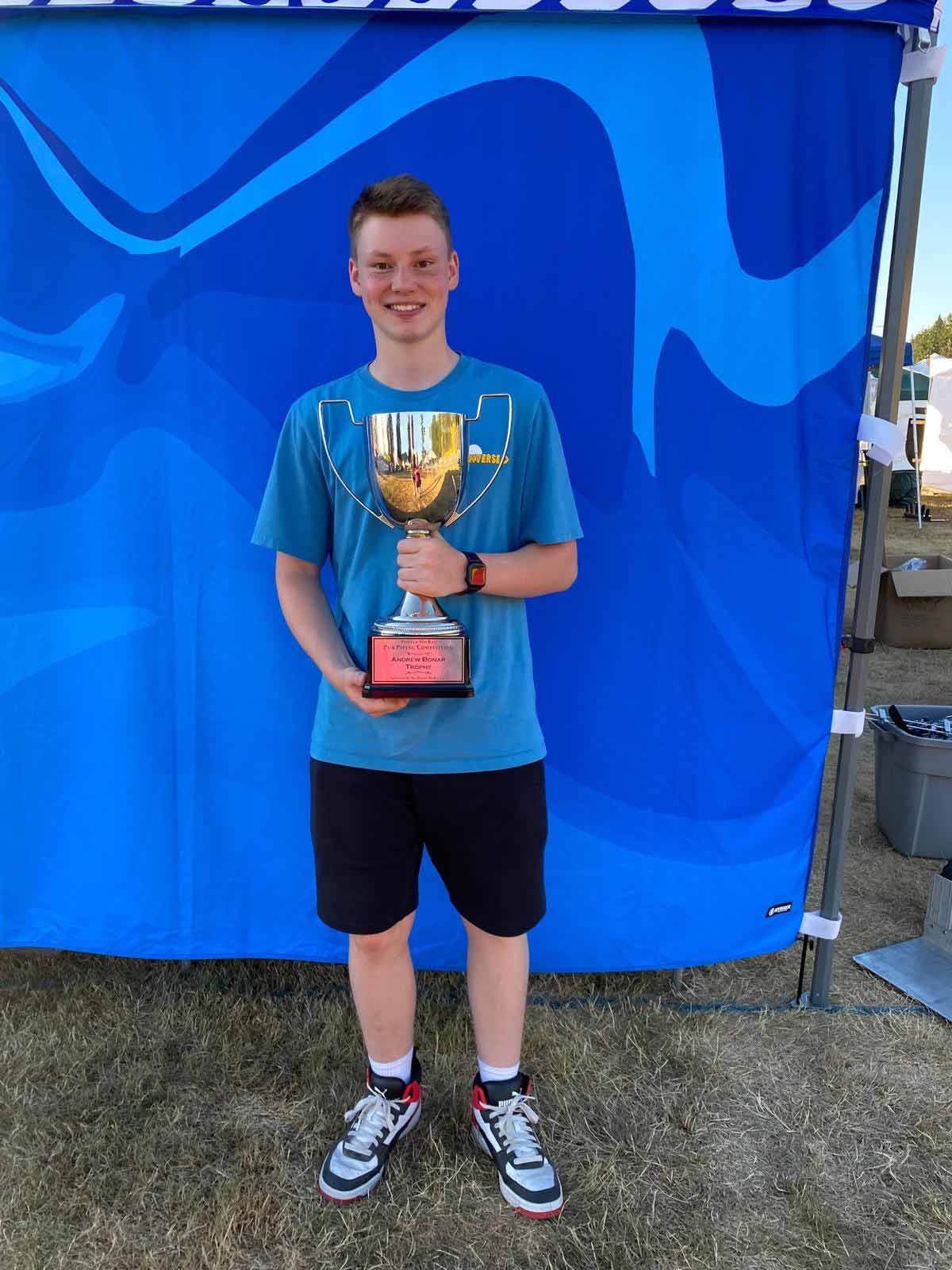 Seattle – July 21, 2023 – On the Friday evening before the annual Pacific Northwest Scottish Highland Games, the Don MacRae Pub Piping Casual Hornpipe & Jig with contestants not having to wear itchy wool unless they actually prefer it. There are two groups: A comprises Open and Grade 1 pipers, while the B group is open to those who compete in amateur Grade 2, 3 or 4. The event is held at a pub and contestants are encouraged to get creative with their performance.
Cameron Bonar of Surrey, British Columbia, won the A Group competition, and, with it, the "Andrew Bonar Trophy" named in honour of his late father.
A Group (seven competed)
1st Cameron Bonar, "Jack Lee's Big 65th," "The Stonecutter's Phoenix"
2nd Zephan Knichel, Surrey, British Columbia
3rd Colin Forrest
Judge: Rob Menzies
B Group (eight competed)
1st Paul MacKay
2nd Evan Jamieson
3rd Allison Jackson
Judge: Rob Menzies
Here's a video of Bonar's performance of "Jack Lee's Big 65th" and "The Stonecutter's Phoenix." Players are within a fenced off portion that technically isn't in the pub to avoid any legal issues regarding under 21s. "Jack Lee's Big 65th" was a co-write by him and Knichel in honour of Lee's birthday.
Our thanks to the British Columbia Pipers Association for sending us the details of the event and the video file.