Jack Lee, Blair Brown, Cameron Bonar, Portland Metro the big winners at BCPA Indoor Meet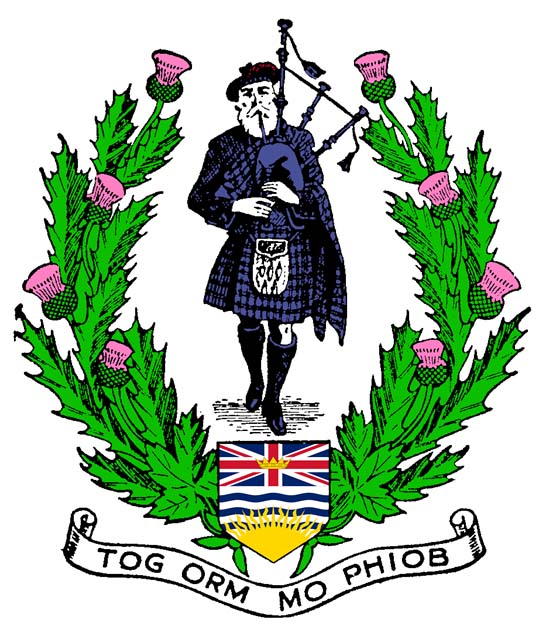 Delta, British Columbia – April 7-8, 2023 – Jack Lee of Surrey, British Columbia, won his record fifteenth Cairn Piobaireachd and Cameron Bonar, also of Surrey, won everything in the Amateur Grade 1 solo piping at the British Columbia Pipers' Association's Annual Gathering, the biggest competition on the Pacific Northwest's circuit.
In the solo snare drumming, Blair Brown of Port Coquitlam, British Columbia, took the new Pacific Rim Solo Drumming Championship and with it he and three others qualify for the semi-final of the World Solo Drumming Championship in October. Brown received the inaugural J. Reid Maxwell Medal for his success. Brown also won the other two Open snare events.
Held at North Delta Secondary School, Portland Metro took the Grade 2 band contest, tying with Cascadia over the two events and winning on ensemble, and the overall drumming prize was a tie. Simon Fraser University was the only band to enter Grade 1.
Bands
Grade 1
1st Simon Fraser University
Grade 2
Overall
1st Portland Metro
2nd Cascadia
Medley
1st Cascadia (1,1,1,2)
2nd Portland Metro (2,2,2,1)
Judges: Derek Milloy, Pete Aumonier (piping); Greg Dinsdale (drumming); Scott Robertson (ensemble)
MSR
1st Portland Metro (1,2,1,1)
Cascadia (2,1,2,2)
Judges: Graham Davidson, Donald MacPhee (piping); Paul Brown (drumming; Rob Menzies (ensemble)
Grade 3
1st Robert Malcolm Memorial 3
2nd Greighlan Crossing
3rd Vale United
Grade 4
1st Robert Malcolm Memorial 4
2nd Kamloops
3rd White Spot 4
4th Northwest Junior
Grade 5
1st Portland Metro Youth
2nd Keith Highlanders 5
3rd Robert Malcolm Memorial 5
Solo Piping
Cairn Piobaireachd
1st Jack Lee
2nd Seumas Coyne, Los Angeles
3rd Alastair Lee, Coquitlam, British Columba
4th Zephan Knichel, Surrey, British Columbia
5th Edward McIlwaine, Vancouver
Judge: Donald MacPhee
MSR
1st Alastair Lee
2nd Zephan Knichel
3rd Katie Buckland, Nova Scotia
4th Edward McIlwaine
5th Joseph Stewart
Judge: Peter Aumonier
Jig
1st Seumas Coyne
2nd Zephan Knichel
3rd Alastair Lee
4th Joseph Stewart
5th Katie Buckland
6th Darran Forrest
Judge: Rob Menzies
Grade 1
Piobaireachd
1st Cameron Bonar
2nd Aiden Fowler
3rd Colin Forrest
4th Jeff Rowell
5th Colin Richdale
6th Sandy Adams
Judge: Pete Aumonier
MSR
1st Cameron Bonar
2nd Brennan Foley
3rd Colin Forrest
4th Jeff Rowell
5th Liam Murray
6th Colin Richdale
Judge: David Hilder
Jig
1st Cameron Bonar
2nd Colin Forrest
3rd Gillian Blaney
4th Liam Forrest
5th Sandy Adams
6th Brennan Foley
Judge: Blair Cooper
Solo Drumming
Pacific Rim Solo Drumming Championship
1st Blair Brown
2nd Robert Graham
3rd Stephen Paynter
4th Taylor Killoran
Judge: Paul Brown, Greg Dinsdale
Open
MSR
1st Blair Brown
2nd Robert Graham
Judge: Paul Brown, Scott Robertson
Hornpipe & Jig
1st Blair Brown
2nd Robert Graham
3rd Taylor Killoran
Judge: Paul Brown, Scott Robertson