Lee, Bevan, Maxwell prevail at BCPA Annual Gathering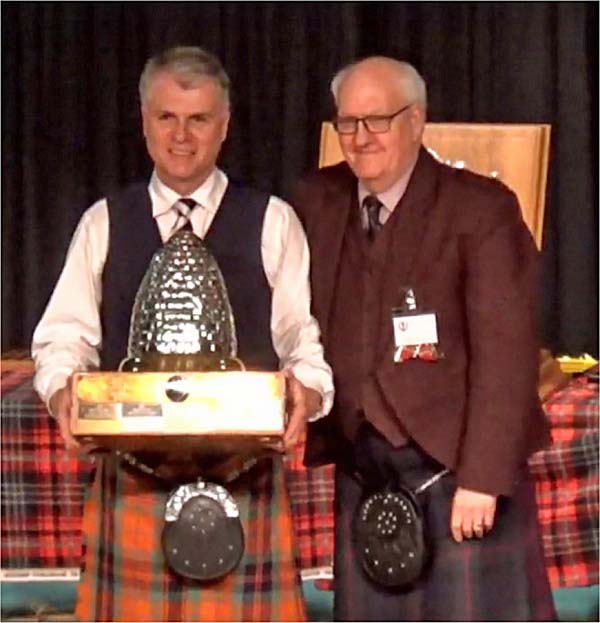 Delta, British Columbia – April 19-20, 2019 – Jack Lee won the MacCrimmon Memorial Cairn for Open Piobaireachd at the 2019 BCPA Annual Gathering for the fourteenth time in his long career, while Alan Bevan and Grant Maxwell took home the aggregate awards in the Open Solo Piping and Open Snare Drumming, respectively, at packed events at the North Delta Secondary School, the biggest event on the Pacific Northwest schedule. Tori Killoran took the overall prize in the top-grade amateur solo piping, and Jake Mix won the equivalent in amateur snare drumming.
Portland Metro won the Grade 2 band competition, and Simon Fraser University was the only band performing in the Grade 1 events, after the Pacific Northwest was reduced to one band in the top grade after the shuttering of Dowco Triumph Street last year.
The British Columbia Pipers Association presented a BCPA Life Membership to Graham Davidson for his "long and exceptional service to the BCPA, teaching, adjudication, and juvenile and adult pipe bands development." The organization also introduced the Pipe-Major Malcolm Nicholson C.M. Shield for best Juvenile band in Grade 4 or 5, to "recognize the anniversary of Malcolm Nicholson's investiture on April 19, 1978, as a Member of the Order of Canada, the only piper in the history of the award to be recognized exclusively for services to piping."
The BCPA held a Silver Medal piobaireachd qualifier event for B-Grade CPA members, and another event for C-Grade pipers, on April 19.
Various videos of the events are available at the BCPA Facebook page.
Bands (overall results)
Grade 1
1st Simon Fraser University
Grade 2
1st Portland Metro
2nd Robert Malcolm Memorial II
Drumming: Portland Metro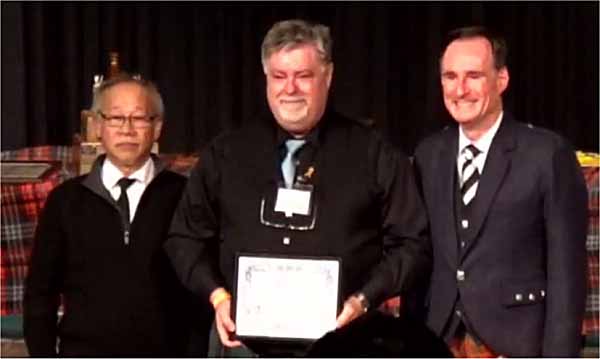 Grade 3
1st Robert Malcolm Memorial (Gr3)
2nd Greighlan Crossing
Drumming: Robert Malcolm Memorial (Gr3)
Grade 4
1st White Spot
2nd Robert Malcolm Memorial (Gr4)
3rd Northwest Junior
4th Kamloops
Drumming: Robert Malcolm Memorial (Gr4) and White Spot
Grade 5
1st White Spot (Gr5)
2nd Robert Malcolm Memorial (Gr5)
Drumming: Robert Malcolm Memorial (Gr5)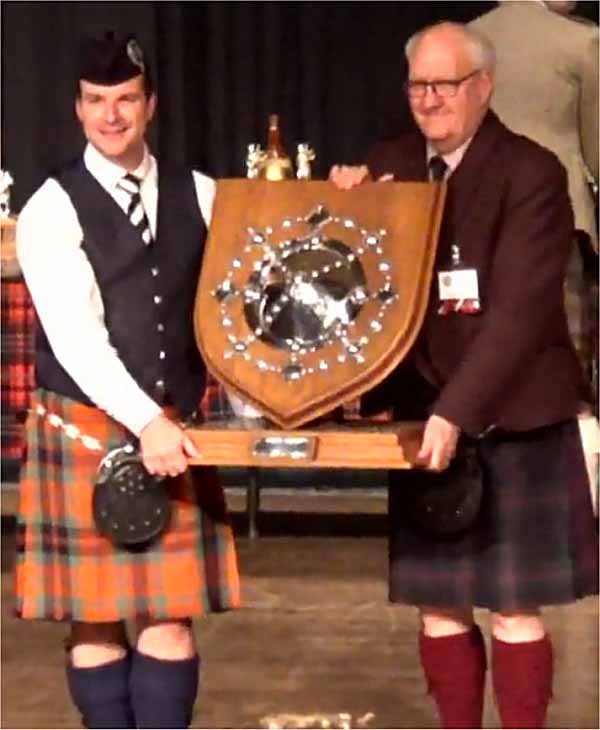 Solo Piping
Open (17 competed)
Piobaireachd
1st Jack Lee, Surrey, British Columbia
2nd James P. Troy, Victoria, British Columbia
3rd Alan Bevan, Abbotsford, British Columbia
4th James Beaumont, Vancouver
5th Andrew Lee, Surrey, British Columbia
6th Jori Chisholm, Seattle
Judge: John Wilson
MSR
1st Alan Bevan
2nd Alastair Lee, Surrey, British Columbia
3rd Andrew Lee
4th Zephan Knichel, Surrey, British Columbia
5th Gordon Conn, Calgary, Alberta
6th James Beaumont
Jig
1st Alan Bevan
2nd Zephan Knichel
3rd Gordon Conn
4th James P. Troy
5th James Beaumont
6th Joseph Stewart
Grade 1 (15 competed)
Piobaireachd
1st Liam Murray
2nd Tori Killoran
3rd Kendrick Rutherford
4th Brannagh O'donnell
5th Charles Morris
6th Nathan Wahlgren
MSR
1st Tori Killoran
2nd Alistair Bevan
3rd Brannagh O'donnell
4th Charles Morris
5th Nathan Wahlgren
6th Kendrick Rutherford
Jig
1st Alistair Bevan
2nd Tori Killoran
3rd Charles Morris
4th Liam Murray
5th Duncan Winters
6th William Woods
Snare Drumming
Open
MSR
1st Grant Maxwell
Hornpipe & Jig
1st Grant Maxwell
Grade 1
MSR
1st Jake Mix
2nd Blake Prescott
3rd Amanda Colwell
Hornpipe & Jig
1st Donn Pratt
2nd Jake Mix
3rd Blake Prescott
Tenor Drumming
Open MSR
1st Bridget Hall
Hornpipe & Jig
1st Bridget Hall
---
Related articles

Knichel goes Silver with win at BC qualifier
April 20, 2019
---

Dowco Triumph Street "ceases competitive operations"

---

SFU prevails at BC Annual Gathering


---

SFU sweeps another Annual Gathering
March 27, 2016
---

Jack Lee: the pipes|drums Interview – Part 5