MacLellan elected SPJA leader (updated)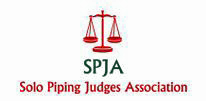 Colin MacLellan was elected chair of the Solo Piping Judges Association at the group's annual meeting in Perth, Scotland, on November 12, 2017, according to several sources attending the meeting. MacLellan will serve the three-year term, leading the group of approximately 60 approved adjudicators for solo piping competitions in the UK that elect to work with the association.
He succeeds Andrew Wright, the SPJA's first chair when the organization was formed in 2014 as a body mainly to govern adjudication at the major gatherings at Inverness, Oban and London.
+ New UK solo piping judging group set up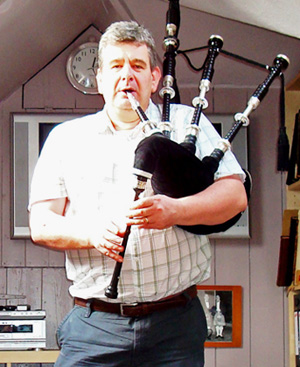 In a written statement read out loud at the meeting, which he did not attend in-person, MacLellan said: "I . . . aim to be open and inclusive, encouraging input and opinions from everyone within the association. However, I would remain consistent with views which I have previously clearly expressed and which are well known. I also am firmly a believer in the majority view being respected. Debate, transparency, and open expression of views is to be encouraged, but decisions made with clear majority support must be held, and respected even by the minority who may disagree. Another of my principal aspirations would be to move on from the lengthy and tiresome arguments about Teachers judging pupils. The debate is and has been important and has been hashed out at great length. A decision was made one year ago at this meeting regarding the three major meetings. That decision has been successfully implemented, and it should be respected going forward, and we should move on. This association needs to be about much more; learning, sharing knowledge, musical interpretation, judging methodologies, analysis, improvement, and development. Allowing the association to be mired in a single issue is detrimental and if elected as Chairman I would strive to ensure that was not allowed to happen."
The organization has been a topic of discussion over the last few years, mainly because of its decision to adopt a policy within its code of conduct that disallows members from judging their piping students in competition, which essentially mirrors the reflexive policy put in place by the Competing Pipers Association many years ago.
MacLellan has been an outspoken proponent of the policy, which was approved in a unanimous 17-0 vote by members attending the organization's 2015 annual meeting. Despite the apparent successful implementation of the policy at the Argyllshire Gathering, Northern Meeting, and Scottish Piping Society of London's competitions, a small faction of SPJA members, led by Malcolm McRae of Australia, worked to rescind it.
+ Move to change SPJA conflict policy
SPJA member Robert Wallace, one of the six members known to be against the conflict-of-interest policy, had reportedly expressed desire to stand for election as chair, but allegedly withdrew his name when MacLellan's nomination was proposed and accepted.
The SPJA plans to review feedback from the CPA and competition organizers regarding the policy at a solo piping competitions committee meeting next week.
The no-teachers-judging-students policy is being watched closely worldwide. Few piping and drumming associations that govern competition have such a conflict-of-interest policy in place. The Eastern United States Pipe Band Association is believed to be the first to implement rules that disallow instructors adjudicating their pupils.
The Pipers & Pipe Band Society of Ontario voted in a rule that stands today in which judges cannot judge immediate family members. The RSPBA implemented a similar rule in 2016, but quietly overturned it the following year.
+ RSPBA adjudicators can no longer judge family in finals
A winner of both Highland Society of London Gold Medals and two Silver Chanter awards, MacLellan has served as president of the Competing Pipers Association.
Jack Taylor and Euan Anderson were reelected to three-year terms as Secretary and Treasurer, respectively.
The SPJA also voted in favour of a resolution to adopt proxy voting for previously notified written resolutions, and decided that it will review its existing complaints procedure. Several complaints have reportedly been filed about member adjudicators over the last year.
The organization also added Clasp and Gold Medallist Allan MacDonald as a senior judge in both piobaireachd and light music, and Alan Forbes, who has never competed at any senior or professional level, was made a senior piobaireachd judge.