Move to change SPJA conflict policy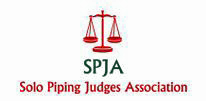 Despite the Solo Piping Judges Association voting 17-0 at its last annual general meeting to adopt a policy that precludes its members from adjudicating their pupils, Malcolm McRae has circulated a letter to his 40-odd fellow judges urging those who disagree to express their opinion.
His 650-word letter attempts to make a case against the policy, which was adopted unanimously by those attending the SPJA's 2016 AGM. McRae, who lives most of the year in his native Australia, and others who reportedly subsequently disagreed with the decision, did not attend the event.
+ Carried: no judging pupils at big UK events
Because the topic of pupils being judged by their teachers is as old as competitive solo piping itself, the policy is of interest worldwide. The SPJA's decision is the first known time that a piping or pipe band organization has instituted such a safeguard against teaching conflict of interest, perceived or real.
The policy defines a student as one who has "received one-to-one tuition from the member over the previous 12 months, including exchange of recordings."
McRae contends that "a knowledgeable and experienced judge is able to objectively assess a pupil's performance and to evaluate it in relation to other performances, that any preference for (or criticism of) a pupil's performance by the teacher is simply one factor in the bench's joint consideration of all the performances, and that the wording of the Code implied that all the members of the bench might lack integrity."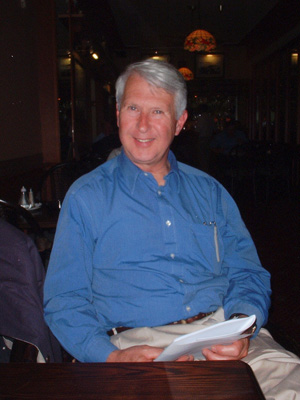 He goes on to say that there can be "numerous" other conflicts of interest, including family and business relationships, and that implementation of the policy will be too complicated, especially with the "next generation" of judges and organizers who will be regularly confronted with the situation. McRae's final contention is that those who teach make the best judges, and those who wish to judge will be dissuaded from teaching.
McRae suggests that instead of a policy banning judging pupils, that judges declare their interest and allow colleagues also judging the event to make all decisions, from tune selection to deliberation and decisions on the student or students concerned.
Most of the more significant solo piping competitions in the UK are assessed by at least two judges for each event, and often three. There are circumstances when only one judge is assigned. Unlike most jurisdictions around the world, there is no formal testing process in place for SPJA members, who are appointed to the "approved" list by acclamation of a committee.
While organizations like the Royal Scottish Pipe Band Association and Pipers & Pipe Band Society of Ontario have stringent criteria, such as a proven successful competitive playing record over time, for candidates to be considered to sit examinations, the SPJA includes members who have rarely or even never competed in senior solo piping events at any point in their career.
In his letter, McRae said that he sent a "paper" in 2016 to the SPJA's Secretary, Jack Taylor, proposing that the judging pupils provision in the code of conduct be removed, but contended that his piece was not circulated to the membership at large. According to sources, the paper was in fact addressed at the organization's AGM, which McRae did not attend.
In its first year, the conduct provision was implemented at the Northern Meeting and Argyllshire Gathering, and is scheduled also to apply to the Scottish Piping Society of London competitions in London in November. While instances of teachers judging students were reduced, several infractions were alleged.
At least one member of the SPJA has reportedly received official written warning to stop judging his pupils or face suspension or outright dismissal. Legal counsel allegedly has been engaged on both sides.
The Competing Pipers Association, the collective body that represents approximately 230 pipers who participate in solo competitions in the UK, has its own policy that asks members from competing before their teachers. They are asked to declare their interests with their membership applications and renewals. The first point in the CPA's code of conduct reads: "As a measure of respect to fellow competitors, it is expected that members do not compete in front of their teachers. This would include occasionally withdrawing from a competition members are otherwise eligible to compete in."
The UK issue is one the current contentious matters involving judging and judges worldwide. This week, Gail Brown was excluded from the judging . . .