Memories of Boney
We are taught to "respect our elders" – to look to them for leadership, mentorship and inspiration. In thinking about Andrew Bonar, my friend of more than 40 years, it occurs to me that I've always looked up to him even though I'm a decade older. In his pipsqueak days, "Boney," as we came to call him, was short in stature, but quickly demonstrated a real talent for piping. In those early times, Andrew's father, Bill, would bring him around to pipe band practice at the Abbotsford, BC, Legion Hall. The Abbotsford band, led by the late Pipe-Major Ian McDougal, provided important teaching and mentoring to Andrew, who drank it up and got off to a solid start with his music. Sadly, our mutual friend Ian MacDougal died less than a week before Andrew passed away.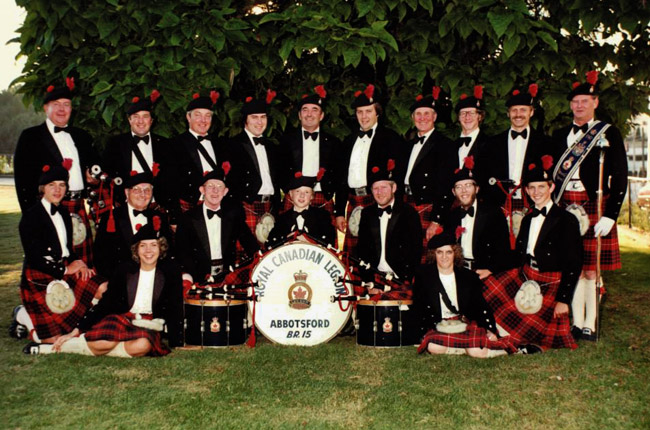 At those first Abbotsford practices, it seemed Andrew's feet dangled well above the floor when seated on a chair, his fingers barely covering the holes of his chanter. He was a quick study, and showed an ability well beyond his years even then. In the ensuing decades, whether in solo or pipe band competitions, performances or contests in venues big or small around the world, or even just in casual conversation, Andrew's abilities as a musician and grace as a person were crystal clear. Music flowed from him with solid technical form, but with expression and passion that belied his age. He was an "old soul" – living at a pace and in a style that felt different from these modern times. He approached life with positivity and looking for the good in both people and circumstance. Those are characteristics not always observed in abundance in our piping fraternity; however, Andrew was kind above all, and only spoke kind words about others.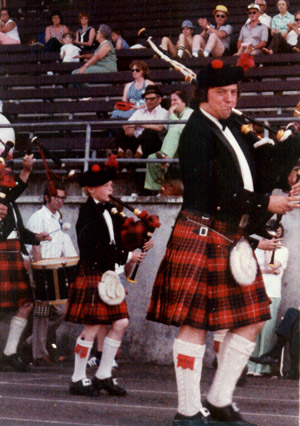 He was generous with his musical gifts, more than willing to come play at events whenever possible, and what a treat to hear him cracking complicated tunes from the chanter on a finely-tuned instrument. It was my great honour to play pipes with him on several occasions, and I cherish those memories as several of the highlights of my life.
His battle with cancer over the past couple of years was simply horrible. A tragic thing for anyone to bear, but especially someone with such a beautiful young family and with such talent and so many gifts to share with others. Looking at his beautiful young children, there are many "Boney" traits friends will recognize as their own respective talents develop and flourish. Even at their young age, they stoically and gracefully dealt with their father's illness. That was so evident in these past weeks as friends rallied to his support to wish he and his family well.
Andrew, your kindness in life and passion for our music and culture lives on. Brain cancer may have finally taken your body, my friend, but we will never let it claim your spirit.
– Skye Richendrfer, Bellingham, Washington