Nine in for American Pipe Band Champ's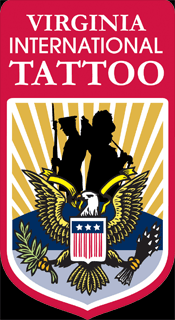 The organizers of the second Virginia International Tattoo American Pipe Band Championship have said that nine Grade 2 and Grade 3 bands have confirmed that they will compete at the April 29th event at Scope Plaza in Norfolk, Virginia.
In Grade 2 are City of Dunedin (Florida), MacMillan (Maryland), Scotia-Glenville (New York), and Worcester Kiltie (Massachusetts), and, in Grade 3, Dunedin High School (Florida), 1st Battalion Scots Guards (UK), St. Thomas Episcopal School (Texas), Silver Thistle (Texas), Ulster Scottish (Pennsylvania) and Wake & District Public Safety (North Carolina).
The first event in 2016 included a Grade 1 competition of four, including Inveraray & District and Police Scotland Fife, but the event was dropped for the 2017 contest due to a lack of commitment by top-grade bands to compete and perform in the accompanying daily tattoos.
+ Virginia Tattoo returns without Grade 1
+ Inveraray wins Virginia Championship
There are a limited number of travel stipends left to award though several bands are still in the process of registering.
The organizers did not announce who the judges will be, but said that there will be "judges from the Royal Scottish Pipe Band Association." There are eight adjudicators per event.
+ Virginia contest going with eight judges for each event
The event offers travel stipends for bands and said there are some left for other groups that wish to apply.
Total prize purse for three aggregate places in each grade is US$7,200, and an Open Drum Fanfare Competition with a single US$1,000 prize to the winner.
Artistic Director Andrew Carlisle said that the Scope Arena venue is "not the typical corn field or farm land that pipe bands are accustomed to" and will happen rain or shine.
The event has taken on the title "American Pipe Band Championship," even though the decades-old Alma Highland Games in Alma, Michigan, is the United States Pipe Band Championships, and the Glengarry Highland Games in Maxville, Ontario, has trademarked "North American Pipe Band Championship."