Ottawa Indoor attracts 100 soloists, 10 bands
Kemptville, Ontario – May 4, 2019 – The Ottawa Indoor Highland Games attracted 10 bands and almost 100 soloists entered across a record 32 amateur events. For the first time, prizes from morning solos were counted toward the PPBSO Champion Supreme aggregate. A Juvenile band category was introduced for the first time. The competition is staged by the Ottawa Branch of the PPBSO.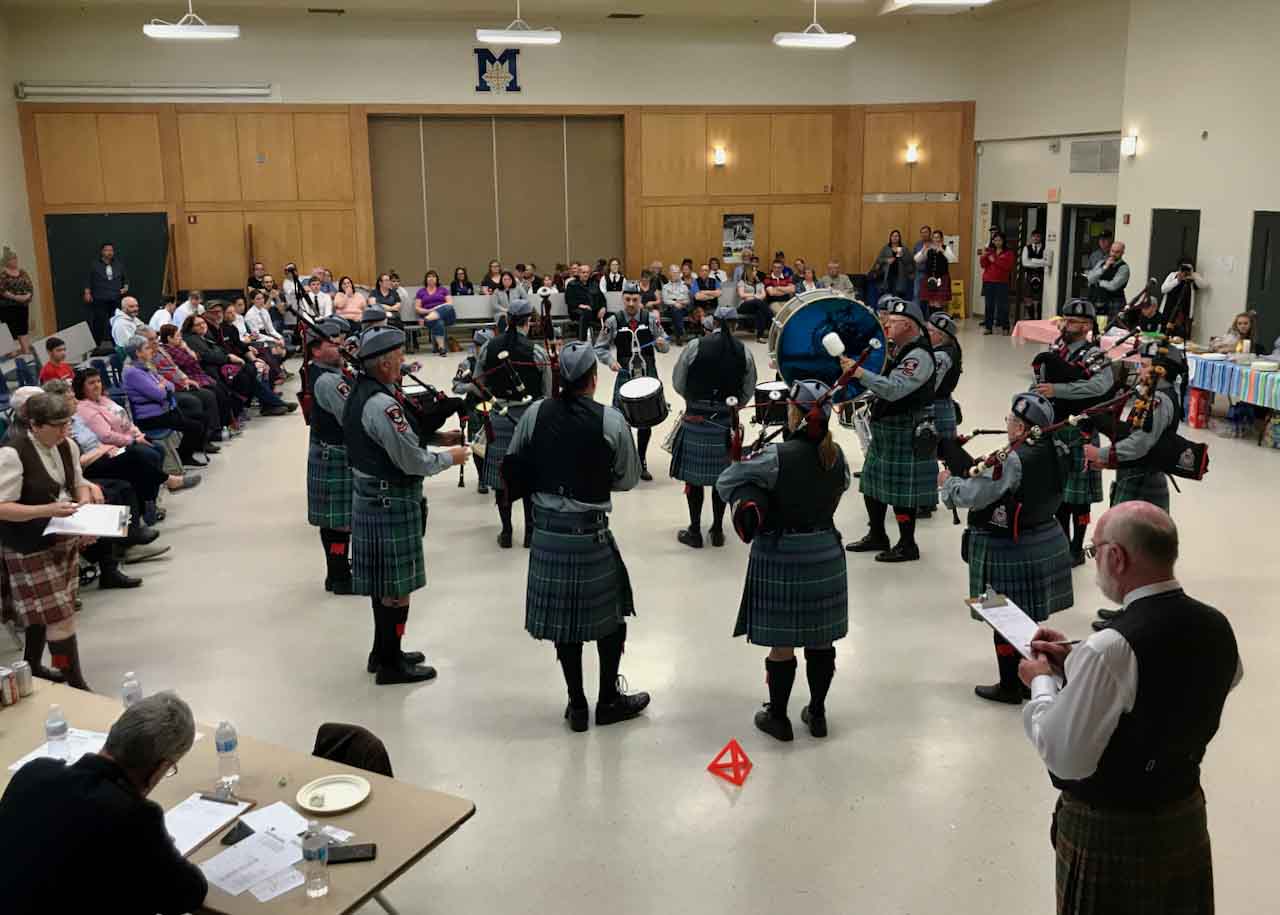 Grade 3 (Medley)
1st Glengarry (1,1,1,1)
Grade 5 (March Medley) (seven competed)
1st Kingston Police (1,1,1,1)
2nd Glengarry (2,2,2,3)
3rd Smiths Falls (3,6,4,4)
4th Ottawa Caledonian (7,4,7,2)
5th Black Watch Association (3,6,4,4)
Juvenile (March Medley)
1st Ottawa Caledonian (1,2,1,1)
2nd Connie Blaney Memorial (2,1,2,2)
Judges for all band events: Amy Garson,Brian Williamson (piping); Harvey Dawson (drumming); Colin MacLellan (ensemble).
---
Related articles

Ottawa Indoor goes to Rob Roy
May 6, 2018
---

Knockout punch: Toronto & Ottawa to align
August 16, 2017
---

Arnprior starts with an Ottawa Indoor win
April 30, 2017