Packing in the people, performances and pints: Drumming For Drinks 2023
Drumming For Drinks 2023
Barras Art & Design
All day, August 16, 2023
Reviewed by Rita DeNobriga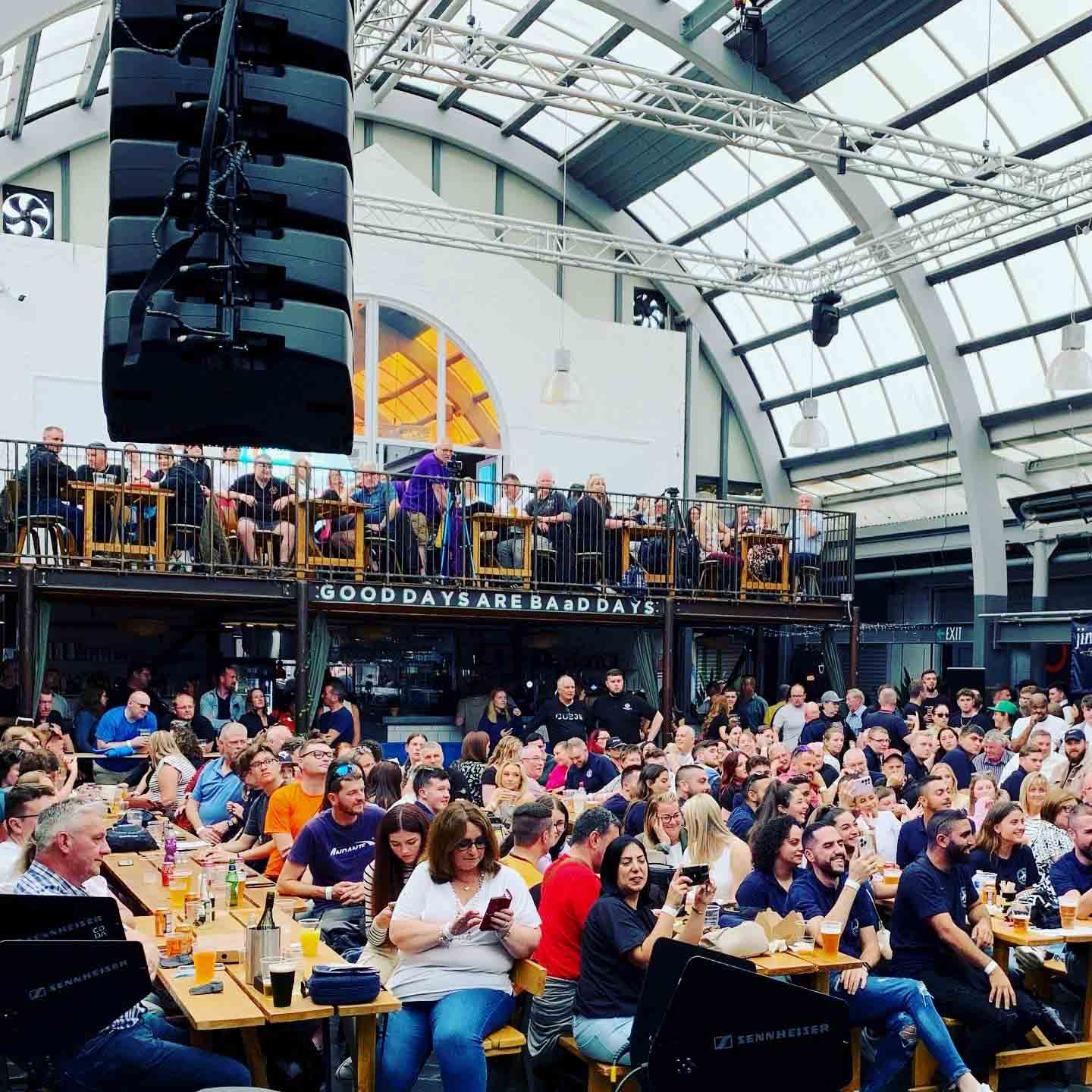 After a hiatus since 2019, Drumming For Drinks was back and at a new location at the incredible Barras Art & Design, a massive upgrade from the Todd Bar at the University of Strathclyde and a convenient five-minute walk to Glasgow Green.
It was standing-room only, with what seemed to be a sold-out event with all tables and benches taken, even up on the top patio.
There were 11 excellent performances, all unique in their own right and all very enjoyable. An excellent return to this event, and what better way to highlight the week than enjoying some drumming, which often doesn't get enough recognition? Many young and upcoming talent is also present, and I'm sure there's more to be expected in the coming years.
There were three categories according to instruments: bass, tenor, and snare.
The winner for bass went to Kudzai Taruwona from Zimbabwe, who won a British Drum Co. Axial bass drum and accessories. He switched things up from all the snare playing we'd heard thus far to bass and played some 4/4s to start, but quickly moved over to a medley set with his fellow bandmates from St. John's College and was getting into it – loads of fun and a superb young talent.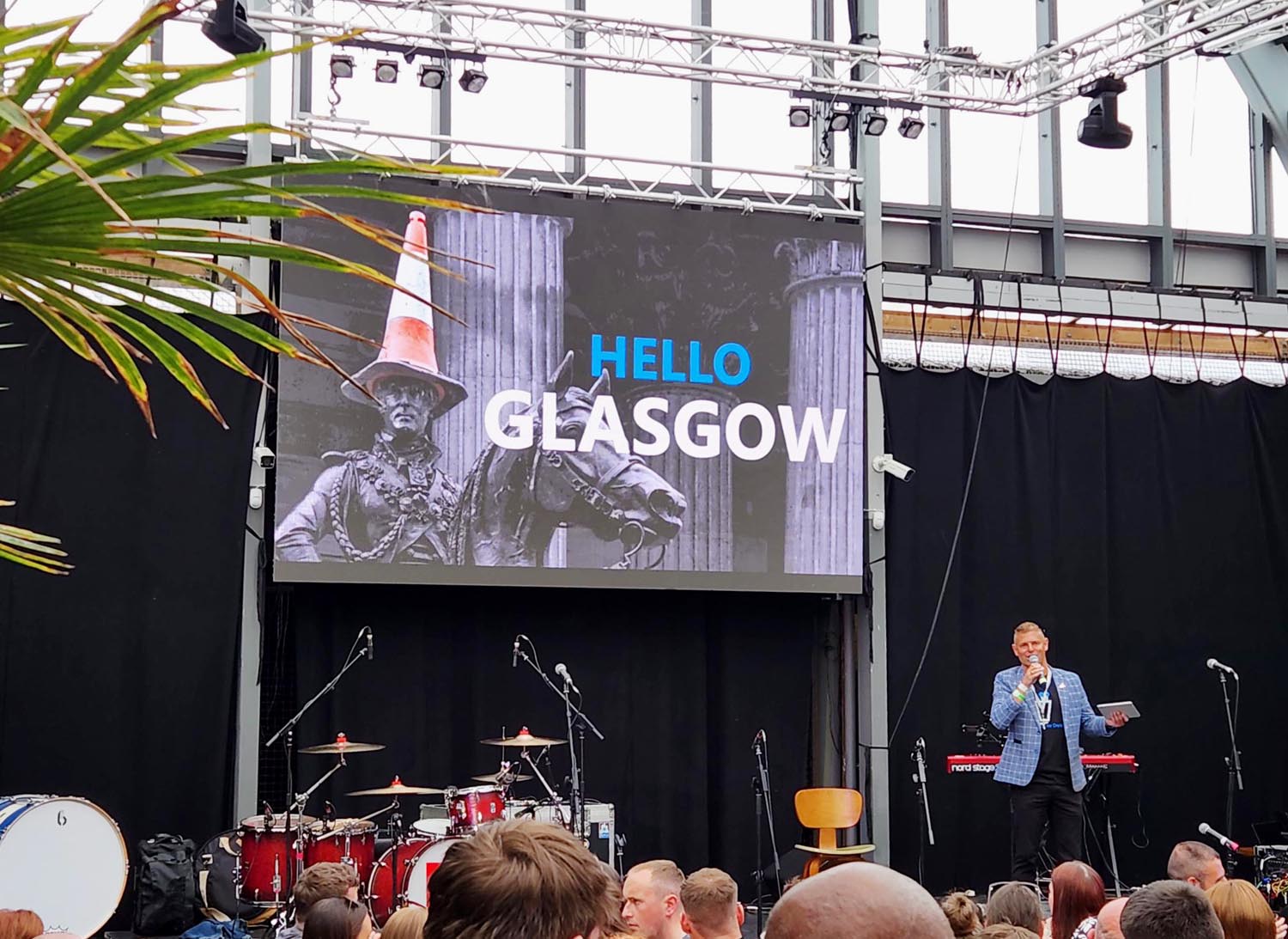 The winner of the tenor category was Kali Currie from Scotland, who won an Axial tenor drum and accessories. She first started with another talent, by performing some Highland dancing.
An unusual yet hilarious next segment involves belly, face, and back smacking from her accompaniment on one of her pipers to Adele's "Rolling in the Deep." When moving back to tenor, she was full of precision and concentration.
Winning snare and the overall was Eddy Bathish from Israel, known now as the new "Lord of the Barras." He walked away with £500 of prize money, a custom British Drum Co drum, a premium Hardcase drum case, and drumming accessories. He was bringing the power: colossal sound and big hands.
Along with matching four pipers, another bandmate arrived on stage with a hand drum. He was getting the crowd involved with a bit of drum-off and ending with a broken stick because the atmosphere was jiving. Very enjoyable. It seemed like he also received the loudest cheer, which was a good indicator he was the crowd favourite.
Other notable performances include Hamish Wallace from Australia, who kicked things off with a high-energy performance taking inspiration from Steven Shedden. Georgia Eagle from New Zealand played to a Mission Impossible soundtrack as her accompaniment. She then switched to what seemed like a horn/orchestra/techno soundtrack.
Guitars, pipes, and fiddle accompanied Kerr McQuillan, leading-drummer of Peoples Ford Boghall & Bathgate Caledonia. A little ceilidh band performance, and his hands were on fire. With many time signature changes, the musicality was on point. Hard not to tap your feet.
Not to forget the other drummers who performed: Tommi McAndrew,  Scotland; Damon Wright, Australia; Stuart Totten, Northern Ireland; Alexandra Lyon, USA; Matthew Hunter, Scotland.
It was great to be back at Drumming For Drinks, and hopefully, 2024 will be as good or even better.
Rita DeNobriga learned pipe band snare drumming through the piping and drumming education program in her hometown, Maxville, Ontario. She's one of the world's top amateur snare drummers and a member of the Grade 2 St. Andrew's College Pipe Band in Aurora, Ontario. She works for the Canadian federal government in Ottawa.