Peel Police up to challenge at Cobourg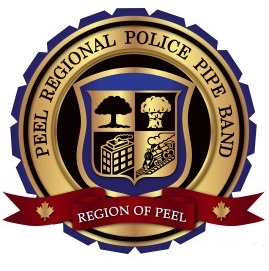 Cobourg,Ontario – June 15,2019 – The Peel Regional Police won the Grade 2 competition at the annual Cobourg Highland Games with straight firsts against two other Grade 2 bands in the first medley contest of the year in the grade. The only Grade 1 band was the 78th Fraser Highlanders. The Peel Police played in the event for sheets from the judges.
Ian K. MacDonald was the overall winner in the Professional solo piping. Iain Bell won both Professional Solo Snare events. Weather was ugly, with cool temperatures, high winds and intermittent rain.
It was Peel Police's second victory in two weeks, after taking the opening Ontario event at Georgetown.
Bands
Grade 1 (MSR)
1st 78th Fraser Highlanders
Judges: Jim McGillivray, Iain Symington (piping); Michael Hunter (drumming); Bob Worrall (ensemble)
Grade 2 (Medley)
1st Peel Regional Police (1,1,1,1)
2nd Toronto Police (Gr2) (3,2,2,2)
3rd Ottawa Police Service (2,3,3,3)
Best bass section: Toronto Police
Judges: Jim McGillivray, Iain Symington (piping); Michael Hunter (drumming); Bob Worrall (ensemble)
Grade 3 (medley)
1st Guelph (1,2,4,1)
2nd Ottawa Highlanders (2,1,3,2)
3rd Rob Roy (4,3,2,3)
4th Ryan Russell Memorial (3,4,1,4)
Best bass section: Ottawa Highlanders
Judges: Jim McGillivray, Iain Symington (piping); Michael Hunter (drumming); Bob Worrall (ensemble)
Grade 4 (march medley)
1st Durham Regional Police (3,1,2,2)
2nd Hamilton Police (4,3,1,1)
3rd Niagara Regional Police (1,2,3,3)
4th Peel Regional Police (2,4,4,4)
5th Barrie (5,5,5,5)
6th Georgetown (6,6,6,6)
Best bass section: Hamilton Police
Judges: Judges: Brian Williamson, Calum MacDonald (piping); Dan Bist (drumming); Peter Sinclair (ensemble)
Grade 5 (march medley)
1st Lindsay (2,7,8,1)
2nd Paris/Port Dover (5,8,3,2)
3rd Kingston Police (7,3,5,4)
4th St. Andrew's College Association (3,1,7,10)
5th Niagara Regional Police (8,5,4,5)
6th Ryan Russell Memorial (Gr5) (9,10,1,3)
7th Smiths Falls Gordon (6,2,9,6)
8th Spirit of Ontario (1,6,11,7)
9th Glengarry (4,9,6,8)
10th Connie Blaney Memorial Youth (10,4,10,9)
11th Rob Roy (Gr5) (11,11,2,11)
Best bass section: Ryan Russell Memorial
Judges: Judges: Brian Williamson, Terry Cleland (piping); Dan Bist (drumming); Peter Sinclair (ensemble)
Professional Solo Piping
Piobaireachd
1st Callum Harper
2nd Jacob Dicker
3rd Ian K. MacDonald
4th Dylan Whittemore
5th Tyler Bridge
6th Tyler Harris
Judge: Bob Worrall
March
1st Ian K. MacDonald
2nd Andrea Boyd
3rd Callum Harper
4th Tyler Harris
5th Tyler Johnson
6th Jacob Dicker
Judge: Brian Donaldson
Strathspey & Reel
1st Jacob Dicker
2nd Ian K. MacDonald
3rd Andrea Boyd
4th Callum Harper
5th Tyler Johnson
6th Dylan Whittemore
Judge: John Cairns
Jig
1st Ian K. MacDonald
2nd Callum Harper
3rd Andrea Boyd
4th Tyler Bridge
5th Jacob Dicker
6th Dylan Whittemore
Judge: Brian Donaldson
Professional Solo Snare Drumming
MSR
1st Iain Bell
2nd Kyle Wardell
3rd Neil Birkett
Judge: Dan Bist
Hornpipe & Jig
1st Iain Bell
2nd Kyle Wardell
3rd Neil Birkett
Judge: Mike Hunter
---
Related articles

Vids: Grade 2 MSRs from Georgetown – Peel gets set
June 13, 2019
---

Georgetown Grade 1 medley videos – sunshine on Dunedin
June 11, 2019
---

City of Dunedin wins Georgetown to start 2019 Ontario season
June 8, 2019