City of Dunedin wins Georgetown to start 2019 Ontario season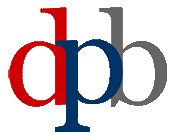 Georgetown, Ontario – June 8, 2019 – The first outdoor event of the 2019 competition season of the Pipers & Pipe Band Society of Ontario was held in beautiful sunny weather with a high of about 22 degrees.In the three-band Grade 1 medley contest, City of Dunedin prevailed, taking the band's first competitive event in Grade 1.
The Peel Regional Police won the Grade 2 MSR with straight firsts against two other contestants.
In the Professional Solo Piping, Ian K. MacDonald won three of four events to take the Piper of the Day honour, and Cameron McKail won the Professional Drummer of the Day award in solo snare.
Bands
Grade 1 (Medley, three competed)
1st City of Dunedin (1,1,2,1)
2nd 78th Fraser Highlanders (2,3,1,2)
3rd 78th Highlander (Halifax Citadel) (3,2,3,3)
Judges: Eddie Gorman, Andrea Boyd (piping); Greg Dinsdale (drumming); Michael Grey (ensemble)
Grade 2 (MSR, three competed)
1st Peel Police (1,1,1,1)
2nd Ottawa Police (2,3,3,2) (ens.pref.)
3rd Toronto Police (Gr2) (3,2,2,3)
Judges: Eddie Gorman, Andrea Boyd (piping); Greg Dinsdale (drumming); Michael Grey (ensemble)
Grade 3
1st Ottawa Highlanders (4,1,4,1)
2nd Guelph (2,5,3,3)
3rd Fredericton Society of Saint Andrew (5,9,1,2)
4th Windsor Police (9,4,2,4)
5th 8 Wing (1,3,9,6)
6th Ryan Russell Memorial (3,6,6,5
7th Rob Roy (8,2,7,9)
8th Buffalo Bagpipe Band Club (7,7,5,8)
9th Glengarry (6,8,8,7)
Judges: Iain Symington, Charlie MacDonald (piping); Brian McCue (drumming); Jim McGillivray (ensemble)
Grade 4
1st Durham Regional Police (1,1,2,2)
2nd Hamilton Police (3,4,1,1)
3rd Niagara Regional Police (2,2,3,3)
4th Peel Regional Police (Gr4) (6,3,4,5)
5th Guelph (Gr4) (4,5,6,4)
6th Barrie (7,7,5,6)
7th Milton Fire Department (5,6,8,8)
8th Georgetown (8,8,7,7)
Judges: Eddie Gorman, Andrea Boyd (piping); Greg Dinsdale (drumming); Michael Grey (ensemble)

Grade 5
1st Paris/Port Dover (2,1,1,5)
2nd Lindsay (6,4,2,1)
3rd London Fire Fighters (4,2,4,4)
4th Niagara Regional Police (Gr5) (3,6,7,2)
5th Spirit of Ontario (8,3,6,3)
6th Ryan Russell Memorial (Gr5) (5,9,3,6)
7th St. Andrew's Detroit (1,5,9,9)
8th Kingston Police (7,7,5,7)
9th Motor City (9,8,8,8)
Judges: Iain Symington, Charlie MacDonald (piping); Brian McCue (drumming); Jim McGillivray (ensemble)
---
Related articles

PPBSO outdoor circuit starts Saturday with Georgetown
June 04, 2019

PPBSO adds C-Grade event to Silver Medal qualifier round at Georgetown
April 19, 2019
---

78th Fraser Highlanders win Georgetown
June 9, 2018
---

Georgetown 2018 videos: Grade 1 and Grade 2 contests
June 10, 2018
---

Grade 1 Toronto Police still searching for L-D
October 11, 2018
---

Grade 1 78th Halifax again hangs out shingle for L-D
November 15, 2018