R.G. Hardie brings on Beaumont to develop, play products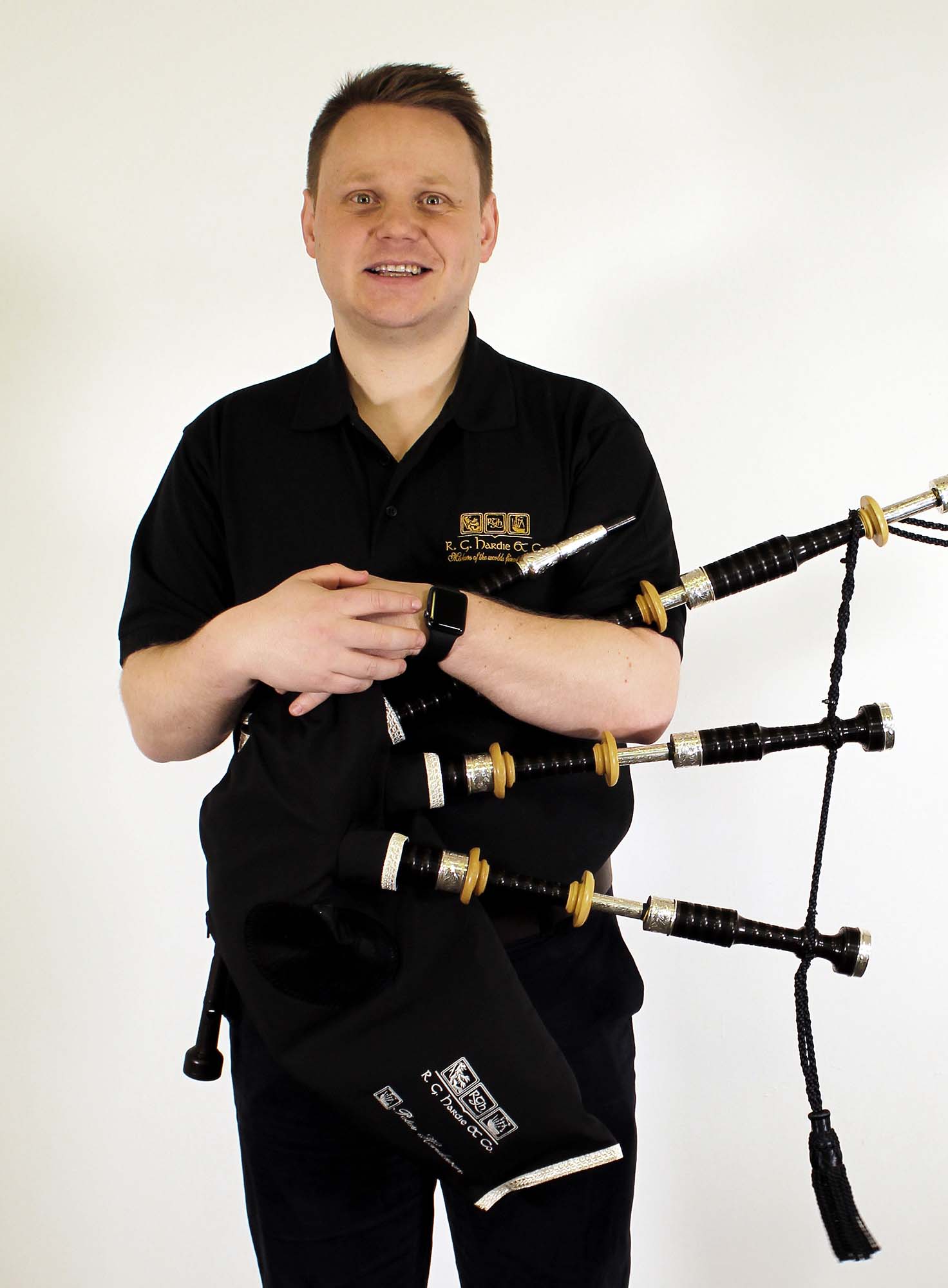 R.G. Hardie & Co. of Glasgow has created a new partnership with renowned solo piper Callum Beaumont to help the company develop new piping products for solo and bands as one of the company's "Champions."
The company is already led by Alastair Dunn, and the addition of Beaumont brings another Highland Society of London Gold Medallist to its staff.
"I have known Callum for many years as competitors in solo and pipe band competition," Dunn said. "He is a fantastic addition to the Hardie team, bringing a wealth of experience and knowledge, and I look forward to working with him on current and new projects."
Beaumont said in a statement that he will use the company's existing and future products in competition and performances around the world as one of the piping world's most sought-after teachers and recitalists.
"I am delighted to now be associated with R.G. Hardie & Co," said Beaumont. "I look forward to playing their bagpipes and chanters, which are of the highest standards, and assisting Alastair with developing new products that will help all pipers perform to the best of their ability."
In addition to both Gold Medals, Callum Beaumont has twice won the Clasp and the Silver Star at the Northern Meeting, the Bratach Gorm and the Silver Chanter.
The company is a sponsor of many piping and drumming events and is the primary sponsor of 2018 World Champions Field Marshal Montgomery.
---
Related articles

Callum Beaumont: in recital – part 1
March 17, 2019
---

Callum Beaumont: in recital – part 2
March 26, 2019
---

Callum Beaumont in recital – part 3
April 9, 2019
---

Another custom chanter story . . . from 1960
October 2, 2018
---

Turnin' turnin' turnin' . . . R.G. Hardie & Co. celebrates Duncan Campbell's 49 years of service
January 31, 2011
---

FMM and R.G. Hardie extend sponsorship deal
June 30, 2009