Reflections on my father, by Willie McCallum
On Father's Day 2023, the renowned piper Willie McCallum shares a few thoughts on his beloved late dad, Willie McCallum Sr., the most influential person and friend in his life.
Willie McCallum Senior
By Willie McCallum Jr.
I was lucky to grow up in a piping family and my dad was a particularly keen supporter of piping. Actually, saying that is a massive understatement.
There was always Scottish music going on in the house. My dad was a big dance band fan as well as piping and pipe bands. I grew up on a constant sound diet of Edinburgh City Police Pipe Band, Bobby MacLeod and the likes of Donald MacLeod, John D. Burgess and Iain MacFadyen.
My dad had played pipes a little when young, but gave up due to time restraints. He got lessons from Willie Thomson and would cycle five miles to Lossit House at Machrihanish for his lesson. Willie taught Ronnie McCallum, John MacKenzie and Willie Wilson, amongst many others.
I started on a small R.G. Hardie practice chanter that my dad sent away for, and he was my first teacher on the scale, all the movements, and a few tunes, all from the famous "Green Tutor." I then went to my uncle Ronald McCallum from then on and he was my main (and absolutely brilliant) tutor. Piobaireachd lessons with my uncle Hugh MacCallum followed, and my dad did so much to get me up to Bridge of Allan to see Hugh and to Inveraray to Pipe-Major Ronnie McCallum, my dad's cousin.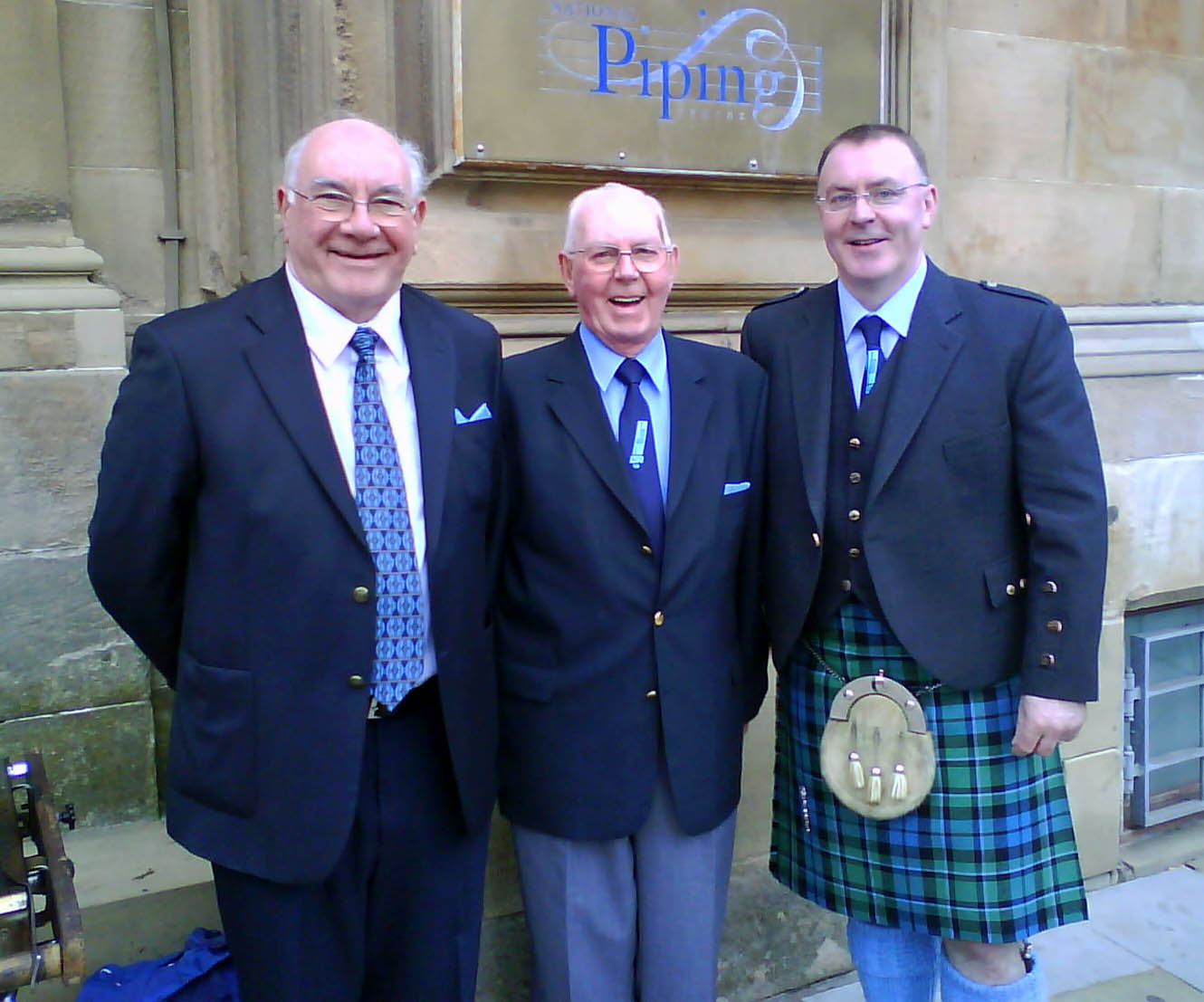 It was very hard to get up to competitions, and most of them were in Argyll except for the Scottish Junior Championships in St. Andrews. My dad worked Saturdays and the job was very trying, so it was a huge thing to get a Saturday off. That kind of thing is not just confined to him but all parents who follow their children's hobbies. It's easier to appreciate that when you are older . . .
Dad was a founding member of the Kintyre Piping Society in 1951, revived it in 1972, and the society has been a huge thing for generations of kids in Kintyre, giving them a platform to further their piping. The junior competition was revived in 1973 and still goes to this day, in addition to the professional contest, the Springbank Invitational, which has been in existence since 2000.
My dad campaigned to get piping tuition in the schools in Argyll and that happened. He helped get the Netherlorn Piping Society up and running and lent his weight to helping tuition starting in Lorn schools. Argyll is a healthy place in terms of kids starting up and furthering their piping careers.
He was unrelenting in his support to me, attended competitions in San Diego, San Francisco as well as the Scottish events. When I had a little drop in enthusiasm in the early 1980s, he was always encouraging and I know he was very happy when I got the bug again in 1985.
A well-kent face around the competitions, and pipers of all generations knew him. He went everywhere, could listen to piping 24/7 – very few people can do that. Colin MacLellan once said to me that my dad must have heard more piping performances than anyone alive. He was awarded the Balvenie Medal at the Glenfiddich Invitational in 2003.
He started the fire for me and kept it going for sure. If not for him, I probably would hardly be playing pipes if at all.