Confirmed: SLOT in for August concert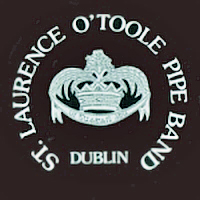 The last time the band performed at the annual "Pre-World's" concert in Glasgow, Dublin's St. Laurence O'Toole won the 2010 World Pipe Band Championship, and now the band will reportedly stage the pipe band world's biggest annual performance at the Glasgow Royal Concert Hall in August, no doubt hoping to duplicate that double success.
+ 2010 World Champions: St. Laurence O'Toole
According to several sources close to the matter, St. Laurence O'Toole only recently confirmed that they would do the concert, although the band had been penciled in since last year.
In 2010, SLOT made a highly successful commercial DVD of their "Evolution" concert, which is seen as one of the great pipe band recordings of all time, receiving a perfect five gracenotes by reviewer Donald McBride.
The concert is seen by many as something of a booster for performing bands competing at the World's. The event has been staged by Glasgow Skye since the early 1990s, and generally bands seem to surge in results. Although not put on by Glasgow Skye or held in Glasgow, the 1987 pre-World's Ballymena, Northern Ireland, concert by the 78th Fraser Highlanders saw the band win the big contest a few days later, starting the trend.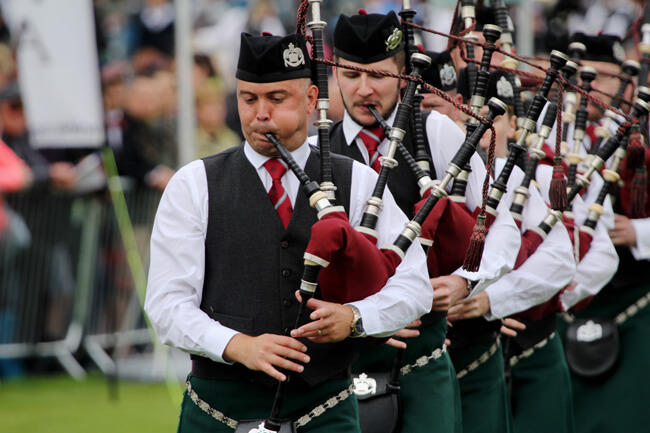 Since 2010, St. Laurence O'Toole has remained as a Grade 1 powerhouse, even after the retirement of Pipe-Major Terry Tully in 2013, who had held the post for nearly 30 years. The band in last few years has returned to consistent top-three status, winning several championships along the way, including the 2016 European, and could have been judged World Champions in 2016 and 2017 with little argument.
+ SLOT in European union at Forres
Though not yet verified, there are reports that the Grade 1 ScottishPower and 2017 World Champions Inveraray & District have been penciled in as the Pre-World's Concert headliners for the 2019 and 2020 shows.
Representatives from neither St. Laurence O'Toole nor Glasgow Skye had commented at publication time.
Glasgow Skye was moved up by the RSPBA after last season to Grade 1. Even though other Grade 1 bands are now official competitive rivals for Glasgow Skye, the band appears to be planning to continue to produce the annual concert in the future.
+ RSPBA regrades Peel Police along with member bands
Shotts & Dykehead Caledonia headlined the 2017, and on January 10th confirmed that the release of a commercial recording from the event is in the final stages of production.
+ Shotts RISE album taking shape
Tickets to the 2018 Pre-World's Concert will likely go on sale in the next few weeks.