Shotts RISE album taking shape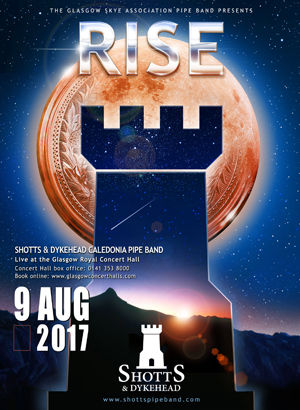 The commercial recording of the highly successful 2017 "RISE" concert by the Grade 1 Shotts & Dykehead Caledonia is in the latter stages of development, with the band anticipating a release in the next few months.
The well-reviewed concert of last August 9th at a sold-out Glasgow Royal Concert Hall marked in many ways the band's official return to potential World-winning status, and was a revelation of sorts of the youthful talent that the band has quickly developed since its 2015 World's win. The concert featured several impressive solo stints from some of the band's fast-handed younger pipers, including Sarah Muir and Steven Leask.
At this point, Pipe-Major Ryan Canning said that the band is still deciding how best to release the product, whether as a physical CD or as a digital download, or both. The 11-times World's-winning Field Marshal Montgomery's release of its own 2016 "IMPACT" concert saw the band put out only 1,000 CDs last spring, and it is believed that the band has yet to sell all of the first run, despite the concert and CD being heralded as one of the greatest in the history of pipe bands.
+ FMM has limited strategy for CD
+ (Review) Better bettered – you bet
"We are still working on the recordings and will make a decision on how to release it shortly," Canning said. "If we do go down the CD route, it will be a very small release – less than what Field Marshal Montgomery did – with digital downloads being made available once the CDs are sold."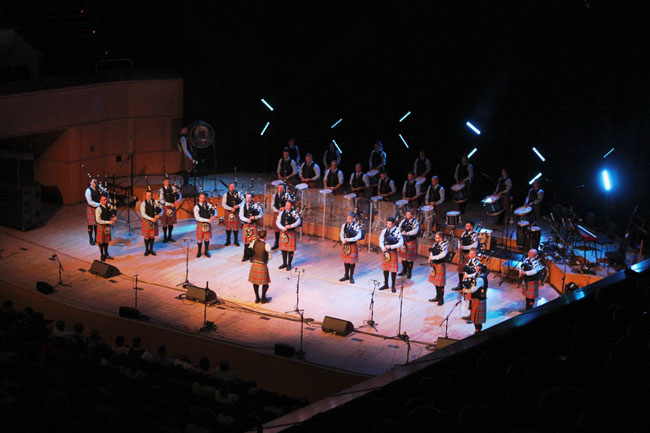 Canning added that the band is working with go-to pipe band audio engineer and record producer Murray Blair of Melbourne, Australia, who is currently putting his polish on the master recordings.
Shotts also rebuilt its drum section following the 2015 departure of Lead-Drummer Jim Kilpatrick and the eventual appointment of Andrew Lawson to the role.
+ Shotts & Dykehead Caledonia: 2015 World Pipe Band Champions
+ Jim Kilpatrick leaves Shotts
+ Shotts appoints Andrew Lawson leading-drummer
Stay tuned to pipes|drums for more on the new Shotts album as details emerge.