Sherriff set to strike the Hammer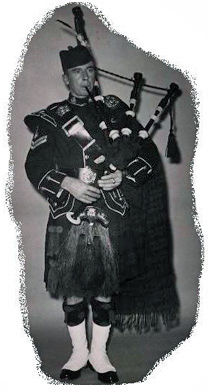 With only two days left before the twenty-second annual George Sherriff Memorial Amateur Invitational Solo Piping Championship, the 10 competitors are putting final polish on their tune submissions as they prepare for the event on November 18th at St. Paul's Presbyterian Church in Hamilton, Ontario.
"The Sherriff" consists of the year's top amateur solo pipers, nominated by their home North American associations, competing in three events: 6/8 marches, piobaireachd, and MSR. Representation from across the continent is predicated on a per-capita level, with more piping-populous regions like Ontario, British Columbia and the eastern United States having stronger presence.
Competing in the 2017 Sherriff:
Alistair Bevan, British Columbia
Tori Killoran, British Columbia
Alasdair Martin, Arizona
Mark McClennan, Ontario
Ben Montross, Vermont
Charles Morris, California
Gavin Mackay, Ontario
Christian Rhoads, Missouri
Caleb Thibodeau, Ontario
Laureano Thomas-Sanchez, Ohio
Kiloran and Mackay competed in the 2016 Sherriff and this will be Rhoads' third time at the event. All but Martin and Thibodeau competed at the Nicol-Brown Amateur Invitational Solo Piping Competition, held in Scotia, New York, on October 8th, where Alistair Bevan captured the overall award. The Sherriff takes pretty much the same format as the Nicol-Brown, which started in 1982.
+ 2017 Nicol-Brown Champion: Alistair Bevan
The event begins at 10 am with the 6/8 event. Piobaireachd is at 1 pm and MSR starts at 7:30 pm.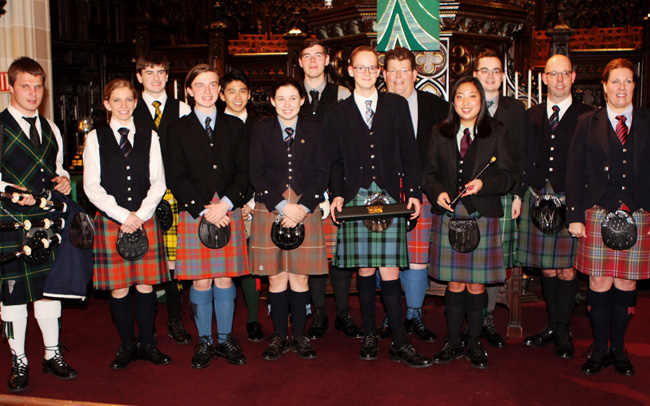 Judges are Ann Gray, Calgary; Ian K. MacDonald, Whitby, Ontario; and Brian Switalla, Dunedin, New Zealand.
"I'm very excited to be playing in the Sherriff this year," competitor Ben Montross of Vermont said. "This is my first invitation to the competition and it was my goal at the beginning of the competition season to garner an invite. As an amateur piper it is great motivation to know that events like the Nicol-Brown and Sherriff exist and acknowledge all of the hard work we do, without needing to travel to Scotland to compete. The competitors are all very high caliber and there is a very high bar set."
While the Nicol-Brown is put on by an independent group, setting its own rules and judges, the George Sherriff Memorial is organized and executed by a special committee of the Pipers & Pipe Band Society of Ontario. There are no cash prizes, and only donated gifts, included airfare to go to the UK for the overall winner.
The competition is named in honour of George Sherriff, a Scottish immigrant to Canada who taught dozens of pipers in the Hamilton, Ontario, area. Last year's event was won by Austin Diepenhorst of Santee, California.
+ Videos: Sherriff Memorial MSR winners
pipes|drums Magazine is once again a monetary sponsor of the competition. Watch for video coverage of the MSR competition following the event.