Soloists prime for piping's crucible at Inverness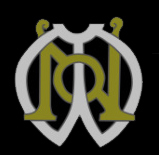 Many of the world's top solo competition pipers will still be drying their instruments and kilts after getting soaked in at times horrendous conditions at the second day of the Argyllshire Gathering last Thursday, as they now prepare for the Northern Meeting at Eden Court Theatre, Inverness, Scotland, favoured by the majority of contestants for its excellent conditions and organization.
The premier events are the Clasp for previous winners of the Gold Medal, the Silver Star March, Strathspey & Reel for past winners of the A-Grade MSR, and the Highland Society of London Gold Medal.
Argyllshire Gathering Gold Medallist John-Angus Smith will see if he can pull off the thirteenth "double" in piping history by repeating. In 2014, Douglas Murray became only the twelfth to achieve the feat.
The Silver Medal features a larger share of non-Scottish contestants, with a full 42 percent having their entries accepted.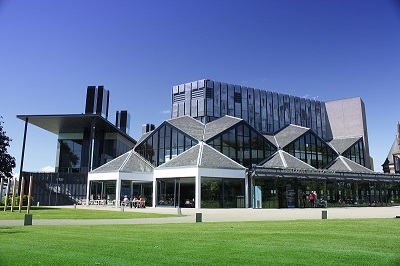 Some wonder whether the Clasp will start late due to one of the judges posing photos, as reportedly occurred in the B-Grade March competition at the Argyllshire Gathering, apparently leaving at least three competitors literally low and soggy – not to mention figuratively high and dry – as they allegedly had their tuning timing screwed up by the delay.
Stay tuned to pipes|drums for results from the Northern Meeting as they become available.

Thursday, September 3rd
Highland Society of London Gold Medal
Judges: Bill Livingstone, John MacDougall, Bill Wotherspoon
1 Jamie Forrester, London
2 Bill Geddes, Glasgow
3 Jenny Hazzard, Edinburgh
4 Allan Russell, Kelty, Scotland
5 Alasdair Henderson, Dunoon, Scotland
6 Fiona Manson, Melbourne
7 James Murray, Perth, Australia
8 Faye Henderson, Kirriemuir, Scotland
9 Angus J. McColl, Oban, Scotland
10 James MacHattie, Summerside, Prince Edward Island, Canada
11 Jori Chisholm, Seattle
12 John Mulhearn, Glasgow
13 Decker Forrest, Skye, Scotland
14 Andrea Boyd, Ottawa
15 Finlay Johnston, Glasgow
16 Cameron Drummond, Edinburgh
17 Peter McCalister, Dunblane, Scotland
18 Richard Hawke, New Zealand
19 Alastair Lee, Coquitlam, British Columbia, Canada
20 John-Angus Smith, London
21 Gordon McCready, Renfrew, Scotland
22 Innes Smith, Glasgow
23 Ian K. MacDonald, Whitby, Ontario, Canada
24 James P. Troy, Victoria, British Columbia, Canada
25 Derek Midgley, New Jersey, USA
Silver Medal
Judges: John Don MacKenzie, Malcolm McRae, John Wilson
1 Ben McClamrock, Baltimore
2 Ben Duncan, Edinburgh
3 Greig Canning, Edinburgh
4 Ed Bush, Cardinal, Ontario, Canada
5 Andrew Lee, Surrey, British Columbia, Canada
6 Ashley McMichael, Belfast
7 Eric Ouellette, Syracuse, New York, USA
8 Alex Gandy, Dartmouth, Nova Scotia, Canada
9 Michael Fitzhenry, Paisley, Scotland
10 Matt Pantaleoni, St. Louis
11 Ursa Beckford, Maine, USA
12 George Stewart, Perth, Scotland
13 Sarah Muir, Glasgow
14 Craig Sutherland, Crieff, Scotland
15 Michael Elder, Auchtermuchty, Scotland
16 Mael Sicard-Cras, Glasgow
17 Nick Hudson, Pittsburgh
18 Matt Fraser, New Zealand
19 Colin Campbell, Inverness, Scotland
20 Ed McIlwaine, Vancouver
21 Connor Sinclair, Crieff, Scotland
22 Sandy Cameron, Roy Bridge, Scotland
23 Gordon Barclay, Inverness, Scotland
24 Steven Gray, Lockerbie, Scotland
25 Darach Urquhart, Glasgow
26 Cameron MacDougall, Nigg, Scotland
27 Sean McKeown, Toronto
28 Steven Leask, Irvine, Scotland
Silver Star Former Winners MSR
Judges: Ian Duncan, Iain MacFadyen, Iain Morrison
1 Ian K. MacDonald
2 Donald MacPhee
3 Douglas Murray, Cupar, Scotland
4 Peter Hunt, Stevenston, Scotland
5 Bruce Gandy
6 Greg Wilson
7 Cameron Drummond
8 Niall Matheson, Invergordon, Scotland
9 Chris Armstrong
10 Iain Speirs
11 Niall Stewart
12 Gordon Walker
13 Alastair Dunn
14 Willie McCallum
15 Andrew Hayes
16 James Murray
17 Stuart Liddell
18 Roddy MacLeod
19 Allan Russell
20 Angus McColl
21 Jack Lee
22 John Patrick, Denny, Scotland
23 Richard Hawke
24 Alex Gandy
25 Fred Morrison
A-Grade MSR
Judges: Walter Cowan, Iain Morrison, Bob Worrall
1 Sean McKeown
2 Euan MacCrimmon
3 John Mulhearn
4 Glenn Brown
5 Jori Chisholm
6 Jonathan Greenlees, Glasgow
7 Andrea Boyd
8 Craig Muirhead, Stirling, Scotland
9 Alasdair Henderson
10 Michael Fitzhenry
11 Ashley McMichael
12 Gordon Bruce, Kilwinning, Scotland
13 Derek Midgley
14 Callum Beaumont
15 Jenny Hazzard
16 Neil Walker, Perth, Australia
17 Alastair Lee
18 Steven Gray
19 Finlay Johnston
20 Darach Urquhart, Glasgow
21 Jamie Forrester
22 Bill Geddes
23 Ben McClamrock
24 John Angus Smith
25 Gordon McCready
26 James P. Troy
27 Innes Smith, Glasgow
28 Eric Ouellette
29 Craig Sutherland, Crieff, Scotland
30 Graham Drummond, Bathgate, Scotland
31 Colin Campbell, Inverness, Scotland