St. Andrew's Brisbane appoints young Swann L-D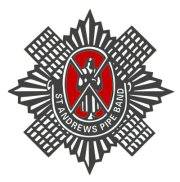 If he's not the youngest, he's certainly one of the youngest lead-drummers of an upper-grade band ever, as the Grade 2 St. Andrew's of Brisbane, Australia, has appointed 19-year-old Brady Swann to the role, taking effect after the Australian Championships in April 2018.
Swann will succeed Simon Want, who has led the band's corps for seven years, including this year's campaign in Scotland with good showings at North Berwick and Bridge Allan competing against Grade 1 bands. St. Andrew's placed tenth in their qualifying section in the 2017 World's Grade 2 competition.
Swann recently finished ninth in the Juvenile grade at the World Solo Drumming Championships in Glasgow, and was lead-drummer of the St. Andrew's College Pipe Band of New Zealand when the band won Juvenile at the 2013 World's. He has played under Lead-Drummer James Laughlin with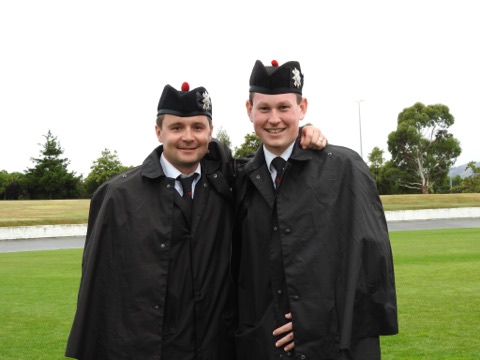 the Grade 1 Canterbury Caledonian for the last two years. Laughlin and Pipe-Major Richard Hawke stepped down from Canterbury Caledonia simultaneously in late 2016, and have been replaced, respectively, by Braden Drummond and Jamie Hawke.
+ Hawke, Laughlin to leave Canterbury leadership
+ Hawke, Drummond new Canterbury leaders
Want decided to step down as lead-drummer because of work commitments. He plans to remain with the band.
"In line with our focus on younger players, it is great to welcome Brady into this position," said Pipe-Major Wayne Kennedy. "But it is important to recognize how Simon has been a backbone of our band and our many achievements. The fact that Simon will stay on to assist is testament to the stability and dedication within the band."
He added that the band's experience in Scotland "was priceless and . . . will be built-on for our return to the world stage in another couple of years where we will be stronger than before and a force to be reckoned with."