Standing room only left for Glasgow St. Laurence O'Toole concert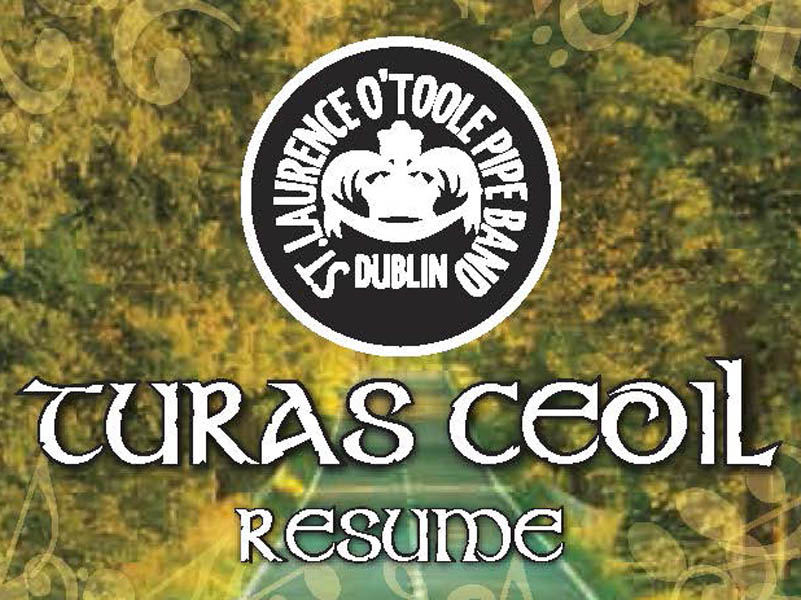 All of the seats for St. Laurence O'Toole's "Turas Ceoil – Resume" show at the Glasgow Royal Concert Hall on August 15 have been sold, leaving only a limited number of standing room and obstructed view tickets left, making it one of the fastest -selling major concerts in the history of pipe bands.
St. Laurence O'Toole Pipe-Major Alen Tully said that he and his band are "extremely proud" of the fact that seated tickets for concert are sold out so far in advance of the event.
Asked what the approximately 2,500 concert-goers can expect, Tully said, "We have no tricks up our sleeves to be honest. We do however have a jam packed show with a lot of music to get through as is usual in a SLOT concert. The format is slightly different in terms of musically how it's structured and we have a couple of little things where we stray away from the norm."
Tully added that he wants to keep things a surprise for everyone who attends. Indications are that the event will be professionally videoed for commercial release.
St. Laurence O'Toole has enjoyed a solid 2018 season so far, winning the UK Championship and placing fourth in closely-called British and European championships.
+ 2018 UK Champions: St. Laurence O'Toole
+ Inveraray & District: 2018 European Champions
+ ScottishPower: 2018 British Champions
The last time that St. Laurence O'Toole headlined the pre-World's concert with its "Evolution" show, the band went on to win the 2010 World Championship three days later. The band also released a DVD production of the concert, which received a glowing critique from pipes|drums' reviewer Donald McBride.
Remaining standing room and obstructed view tickets for "Turas Ceoil – Resume" are available for £18 at GlasgowConcertHalls.com. Turas Ceoil translated from the Gaelic is "musical journey," emblematic of the St. Laurence O'Toole's reputation for pipe band music creativity and ingenuity.
The annual Pre-World's concert has been put on by the Grade 1 Glasgow Skye Association Pipe Band since the early 1990s.