Stuart Liddell wins 2023 Ghillies Memorial Recital-Challenge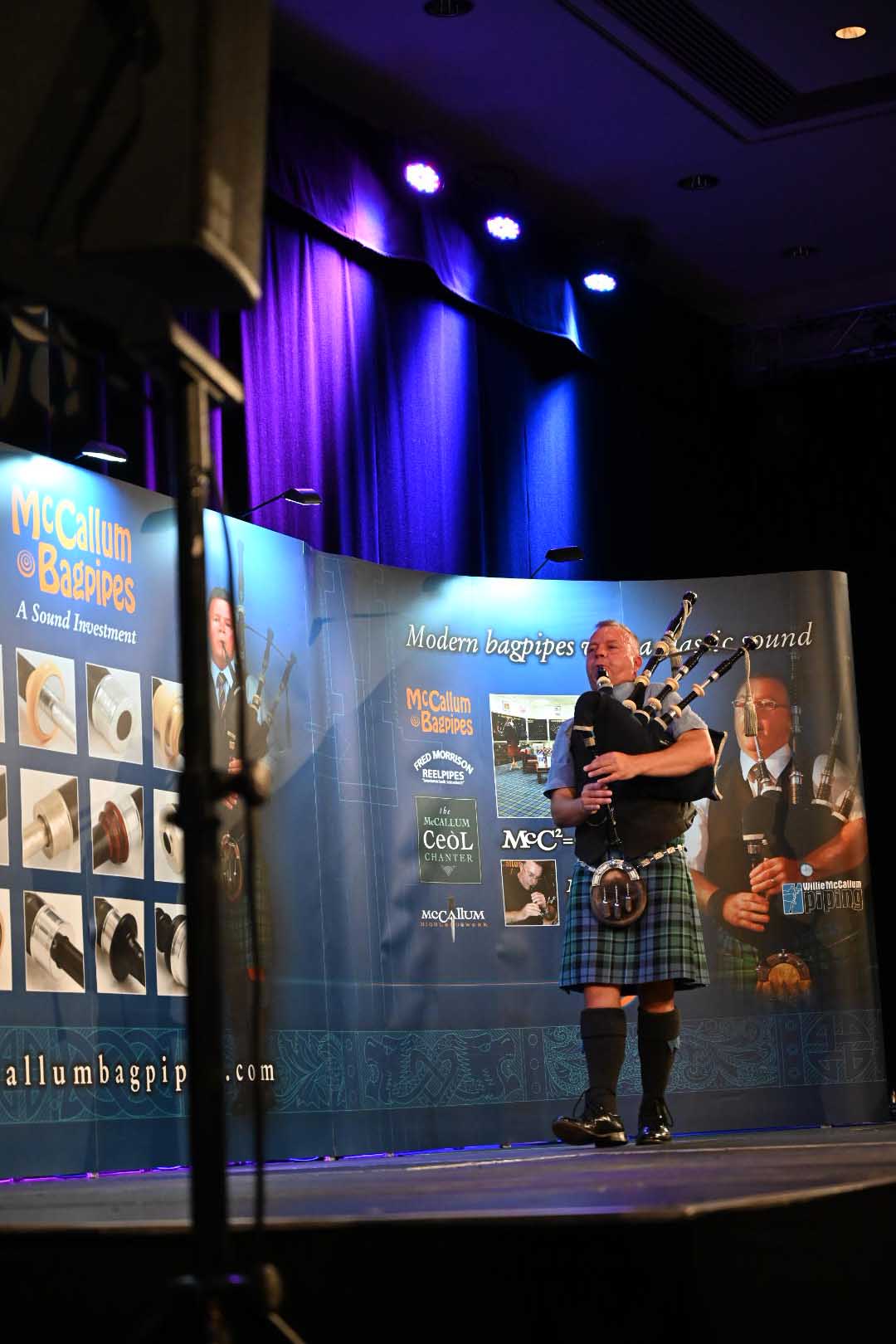 Glasgow – August 16, 2023 – Originally called the Lord Todd Bar Recital-Challenge at the University of Strathclyde, now known as the P-M Alasdair Gillies Memorial Recital-Challenge at the Strathclyde Suite of the Glasgow Royal Concert Hall, it's the event that sparked the idea for the Piping Live! Festival.
This year the competition was won by Stuart Liddell of Inveraray, Scotland, who performed against Callum Beaumont, Linlithgow, Scotland; Angus MacColl, Benderloch, Scotland; Matt MacIsaac, Aurora, Ontario; and Sarah Muir, Glasgow.
It was the umpteenth time Liddell has won the award, which is considered on of solo piping's most technically and creatively challenging.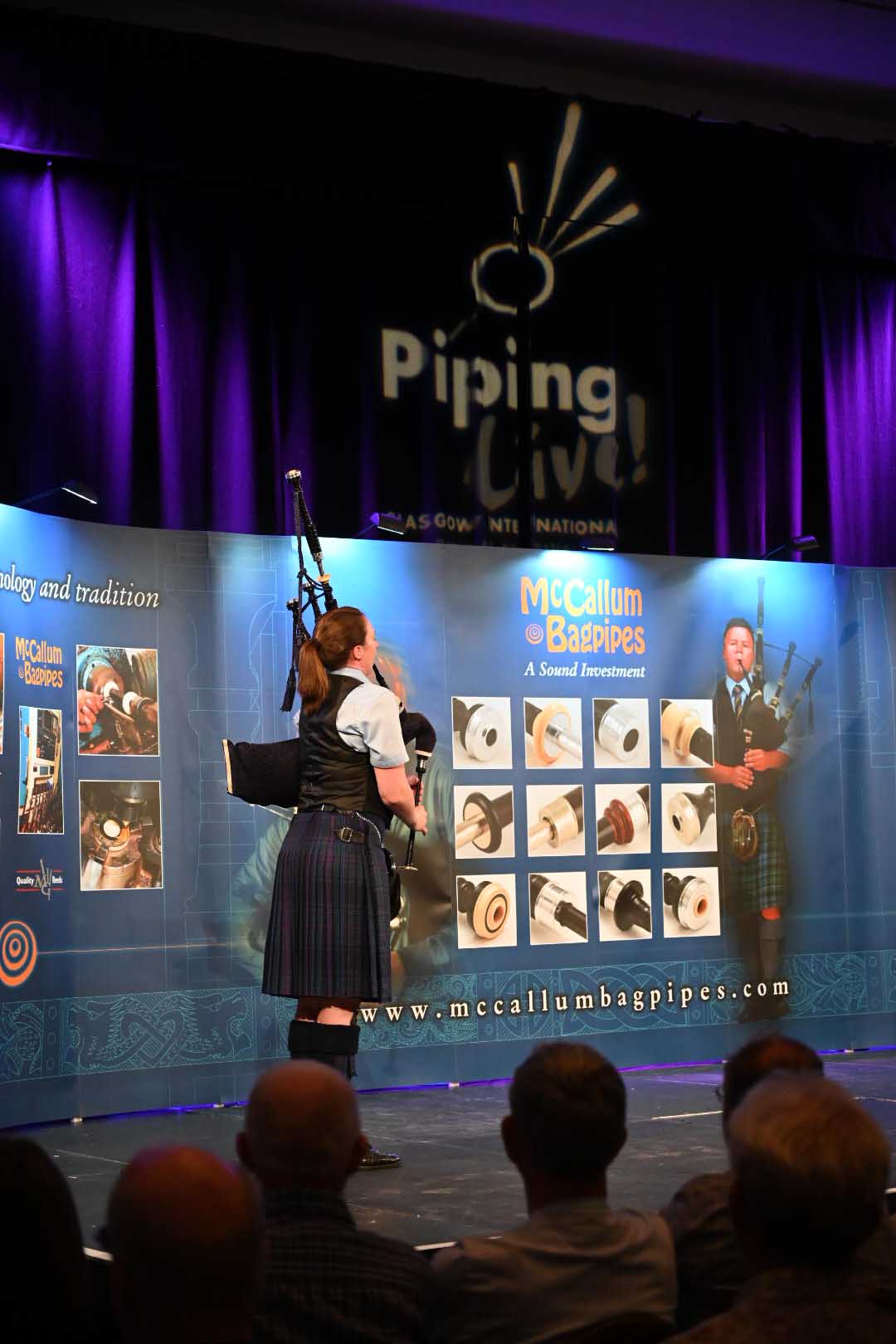 Each piper was tasked with performing for no more than 25 minutes. They could play whatever they wanted on the Highland pipes but had to include at least one traditional MSR and one ground of a piobaireachd, which are treated with the usual conservative critique. But it's all the other music that generally wins the audience and the contest, and closing medleys of super-fast jigs, reels, waltzes, hornpipes – the hale loat – inevitably bring down the house, each year hitting new heights of virtuoso dexterity.
The competition-recital was originally held since its inception for 16 years at the Lord Todd Bar at the University of Strathclyde as the brainchild of Willie McCallum, taking advantage of a large and often bored influx of international pipers and drummers staying at the university looking for something more to do than go to the pub every night. The event moved to become part of Piping Live! in 2016 and adopted its current name in homage to the great Alasdair Gillies, who competed in the contest many times.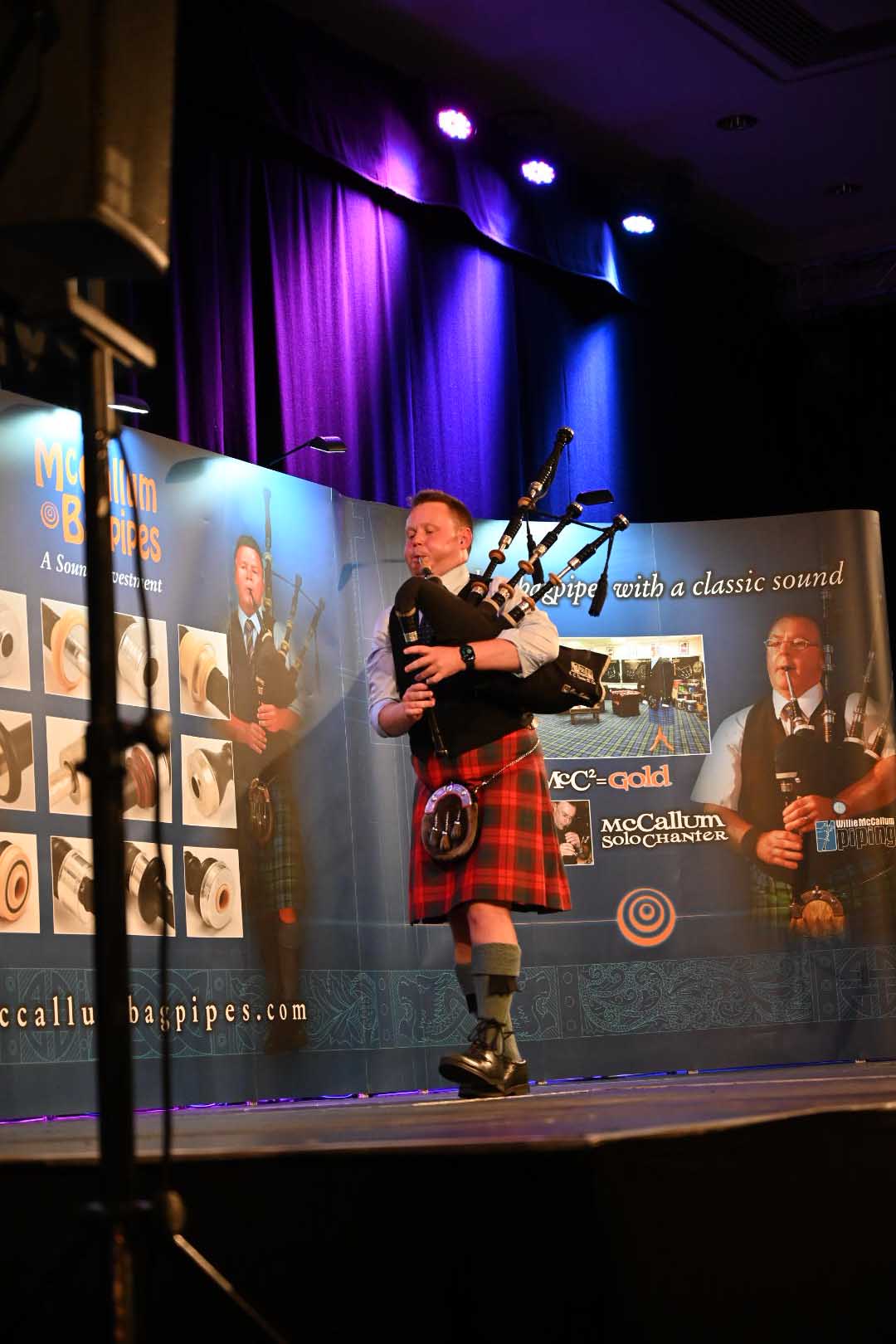 The contest has always been judged by unidentified pipers in the audience, who confer at the end of the event to agree on the winner, and the same held true this year.
A ticket to the Gillies Recital-Challenge is always one of the most sought-after during the Piping Live! festival and this year's event was another standing-room-only sell-out.
The competition was sponsored once again by McCallum Bagpipes.