Trailing Drones: seeing red, getting testy and going flat fast
Well, well, well . . . let's see what might be on your minds in our crazy (flat?) world. . .
Jeez, we can think back a few years when a games like Shotts drew hordes of bands, even when it wasn't the European Championships. How times have changed. This year's Shotts Highland Games drew two Grade 2 and zero Grade 1 bands. Not even local heroes Shotts & Dykehead Caledonia or Peoples Ford Boghall & Bathgate Caledonia from just down the way (or several others within an hour of the place) could muster the energy or numbers to attend. And who can blame them? Most of today's bigger bands run on threadbare budgets, and kitting everyone out in equipment and uniforms is expensive, and goodness knows the prize-money of, what . . . a few hundred pounds and a tin of shortbread just won't cut it. Credit to the RSPBA for appearing to have lessened the chances of a rogue result by providing a full complement of judges for even the small events, but the stark reality remains: the small games are in rapid decline or, worse, they might not even care if few bands enter. As long as they have just a bit of pipe banding, the paying public is happy. Not a great situation.

One prominent piper has described the small minority of solo judges who approve of teachers judging pupils as "The Flat-Earthers of the Piping World." Despite the evidence that anywhere from 70 to 80% of pipers and drummers don't like teachers judging pupils, these few vocal folks insist they're right and the science is wrong.  Associations should do their own surveys of members, and act on their members' behalf if the evidence is there. The Competing Pipers Association has a policy against their members playing for their teacher. It's easy to survey your members anonymously (and it must be anonymous and trusted) on this and all manner of issues, so why don't they do it? Are they afraid of the results? Remember, judges are there to serve the competitors. Whatever the data gathered, act accordingly and fairly.
Ever wonder why it is that the whole world outside of Scotland has judges who have to take tests and be accredited in order to judge anywhere, but the rest of the world hires guys from the UK who waltz in with no accreditation except a bunch of prizes won? That could be coming to an end soon, as we hear there's early work on a testing process, to make sure the sure-fingered dudes who won a bunch of prizes at age 20 actually know more than a few tunes.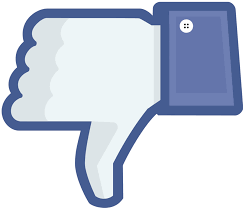 More on judges . . . here's a tip for all those pencil-pushers out there who accept trips to adjudicate in exotic locations: stop broadcasting all your drinks and perks on Facebook. Yes, we're all so jealous of your jet-setting, swooning at the lovely Chevy you rented from Budget, marveling at the 10 umbrella cocktails in front of you, rejoicing in the quality of the wine after six glasses . . . and so on. Put a frickin kilt sock in it. It's a really bad look, and, um, bad judgment.
And again with the RSPBA: more kudos go to the organization for seeking feedback from its members on important issues. Their survey of Grade 4 band pipe-majors on their opinions on the "MAP" prescribed tunes format can only help, even if they did require them to include their name, which we all know strikes unfortunate fear in the hearts of people who subject themselves to purely subjective competitions occasionally judged by black hats. That said, more associations should take the cue from the Big Kahunas of Washington Street and tap their members for feedback, communicate the results transparently, and make informed changes (if demanded) based on facts. The idea of waiting for a show of hands at tedious annual general meetings to get things done should be more and more a thing of the past. Speed up the policy and rules process with this thing called the Internet.
ScottishPower was a popular winner of the first major championship of 2018, the British at Paisley. Long time coming and a load of hard work and commitment by the band through thick and thin. But the effect of this win could have a big role in making more creative pipe band music more acceptable. No doubt about it, bands have been punished by stodgy judges for daring to – gasp – play a bit of piobaireachd or a wauking song or a bit of pop song. Thankfully, this band stuck to its apparent commitment to pushing boundaries subtly and tastefully, and it has finally paid off. Perhaps it will give judges courage to accept different ideas, even if those "new" ideas are wrapped in old tradition. Let the music flow forward.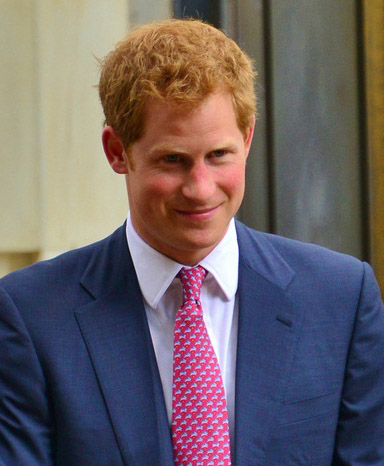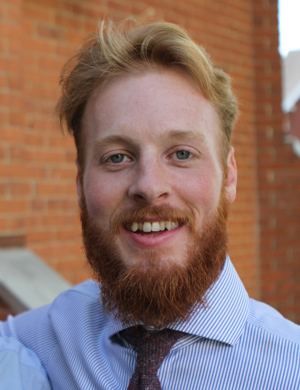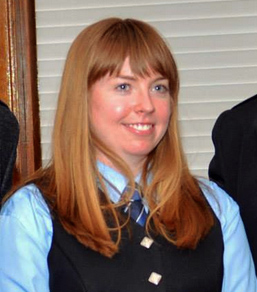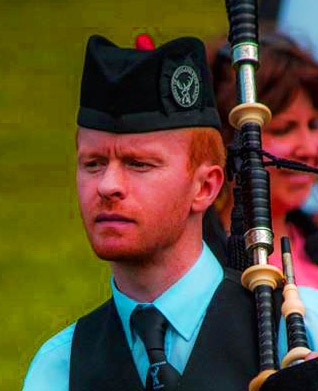 Lastly, let it be known that May 2018, was the greatest month ever for the gingers of the world, what with Red Prince Harry getting hitched and Ed Sheeran doing whatever it is he does. But there was also a ginger treble in solo piping, with Nick Hudson and Andrea Boyd taking big solo prizes, followed not long after by Darach Urquhart winning a hand of that redoubtable piping mover-and-shaker Helen Wilkinson. Congratulations, all. We're seeing red in a good way.
Caught someone red-handed? Send us your tips and trends and we'll look into them, promising to keep sources anonymous.