Unison goal achieved with Grade 2 City of Edinburgh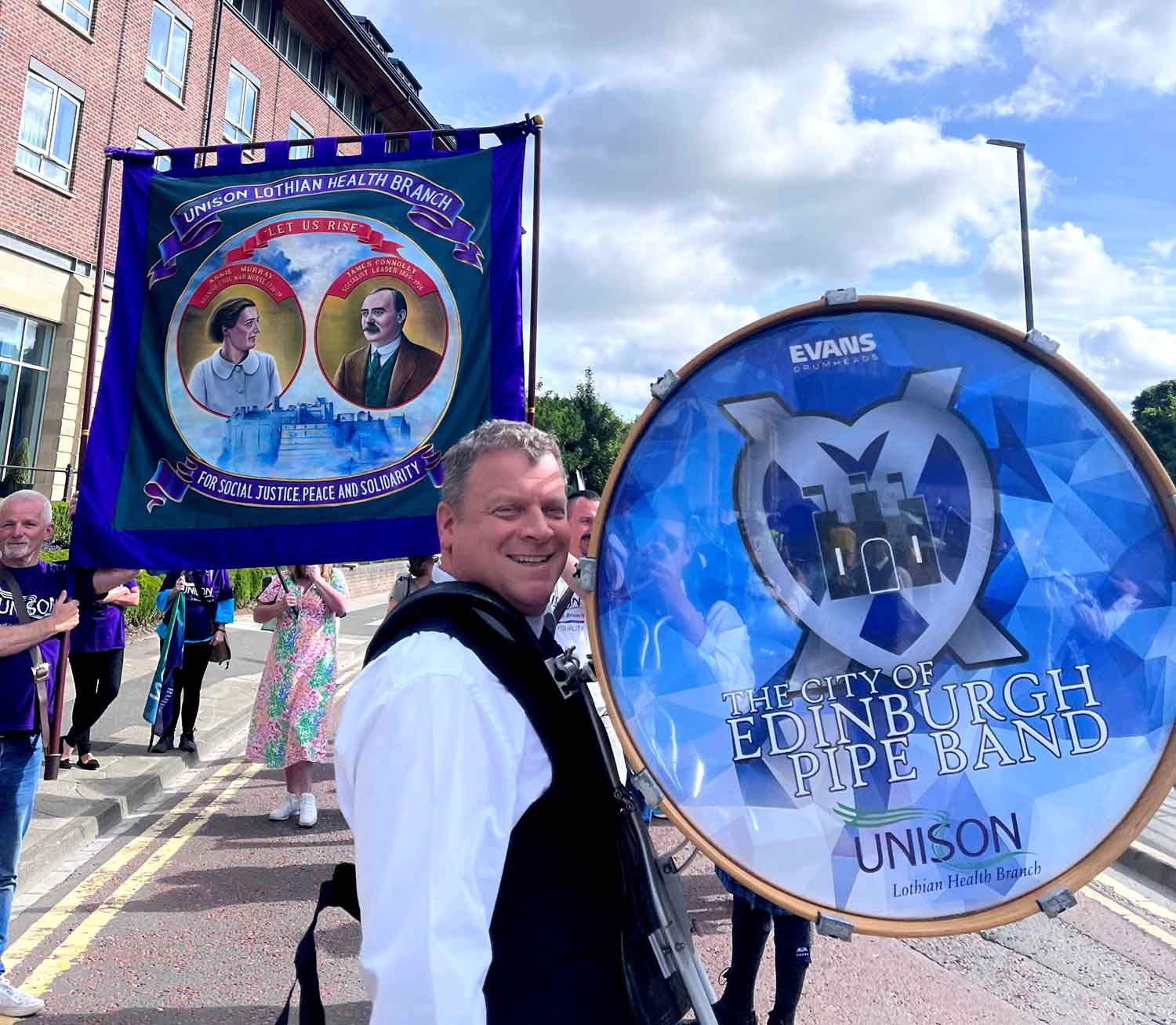 The Grade 2 City of Edinburgh has continued its successful rebuilding process under Pipe-Major David Clunie and Leading-Drummer Simon Grant by securing a three-year sponsorship deal with Unison Lothian Health Branch, a trade union that represents more than 12,000 members across the range of health professions.
Terms of the deal were not disclosed, but the band's name will not change. The band now sports the Unison logo on its ties and bass drum and will perform at two functions annually.
"The cost of living crisis is affecting pipe bands as well as our wider society," said Clunie, "so we very much welcome Unison's generous support, which will help with the running costs – instruments, transport, uniforms – of our growing organization."
City of Edinburgh had been on a good upswing until 2017 when they were left with a leadership search that lasted two years. Clunie and Grant came on board in July of 2019 with a goal to return to competing in 2020.
[Does your band have news to share? Please let us know!]
The pandemic scuttled those plans, but the band managed to stay together and got back on the field in 2022, competing at nine events, and getting into the prizes at the European and World championships, where it finished fourth and fifth, respectively.
The band recently brought back its popular Pipe-Major's Wheel of Fortune competition, which was won last week by Cameron Drummond of Edinburgh.

The roots of City of Edinburgh started in 1947 with the formation of Woolmet & Danderhall Colliery, which rose to be a prominent Grade 1 band until the late 1980s.
"Our branch is proud to sponsor the City of Edinburgh Pipe Band," said Unison Lothian Health Branch Secretary, Tracy Anne Miller. "The band, like many, was formed in a mining village in the Lothians and it is still very much part of that community."
The band is leading lead branch members in the Edinburgh & Lothians May Day March on May 6th, and will start its 2023 competition season on May 13th at Dunbar, Scotland.