USPF Pros and Amateurs return to Delaware June 10th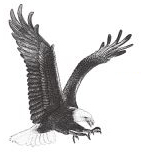 The United States Piping Foundation professional and amateur solo piping competitions are slated to return on June 10, 2023, at the event's familiar site at the Amy E. DuPont Music Building at the University of Delaware.
The organization has pinned down the judges, too, with Alan Forbes and Jack Lee assessing the professional competitions and Mike Cusack and Willie McCallum handling the amateurs.
The competition was all online in 2020, but cancelled outright in 2021 because of the pandemic. It returned to in-person in 2022 with only the professional category.
Last year's overall USPF champion was Derek Midgley of Tinton Falls, New Jersey. Aggregate champions receive airfare to compete in Scotland as well as a handsome sterling silver belt buck, which has become emblematic of the event.
The USPF is one of the longer-running solo piping events in North America. The first event was in 1987, and the competition used to be a qualifier for the Glenfiddich Invitational Solo Piping Championships in Scotland. In 2013 the event was renamed the Maclean Macleod Memorial Piping Championships to honour Maclean MacLeod, the late eastern United States piping leader who started the USPF and the event.
The events are available only to pipers who live in North America.