Warnock, Morrison and Acheson take the aggregates at latest in-person CLASP contest
Glasgow – March 25, 2023 – The latest CLASP (Competition League for Amateur Solo Pipers) contest was an in-person event at the National Piping Centre McPhater Street premises. Against a good entry, Marc Warnock of Northern Ireland was the aggregate Grade 1 winner, while the Grade 2 and Grade 3 overall winners were Donald Morrison and James Acheson, respectively. Andrew Bova and Roddy MacLeod judged everything.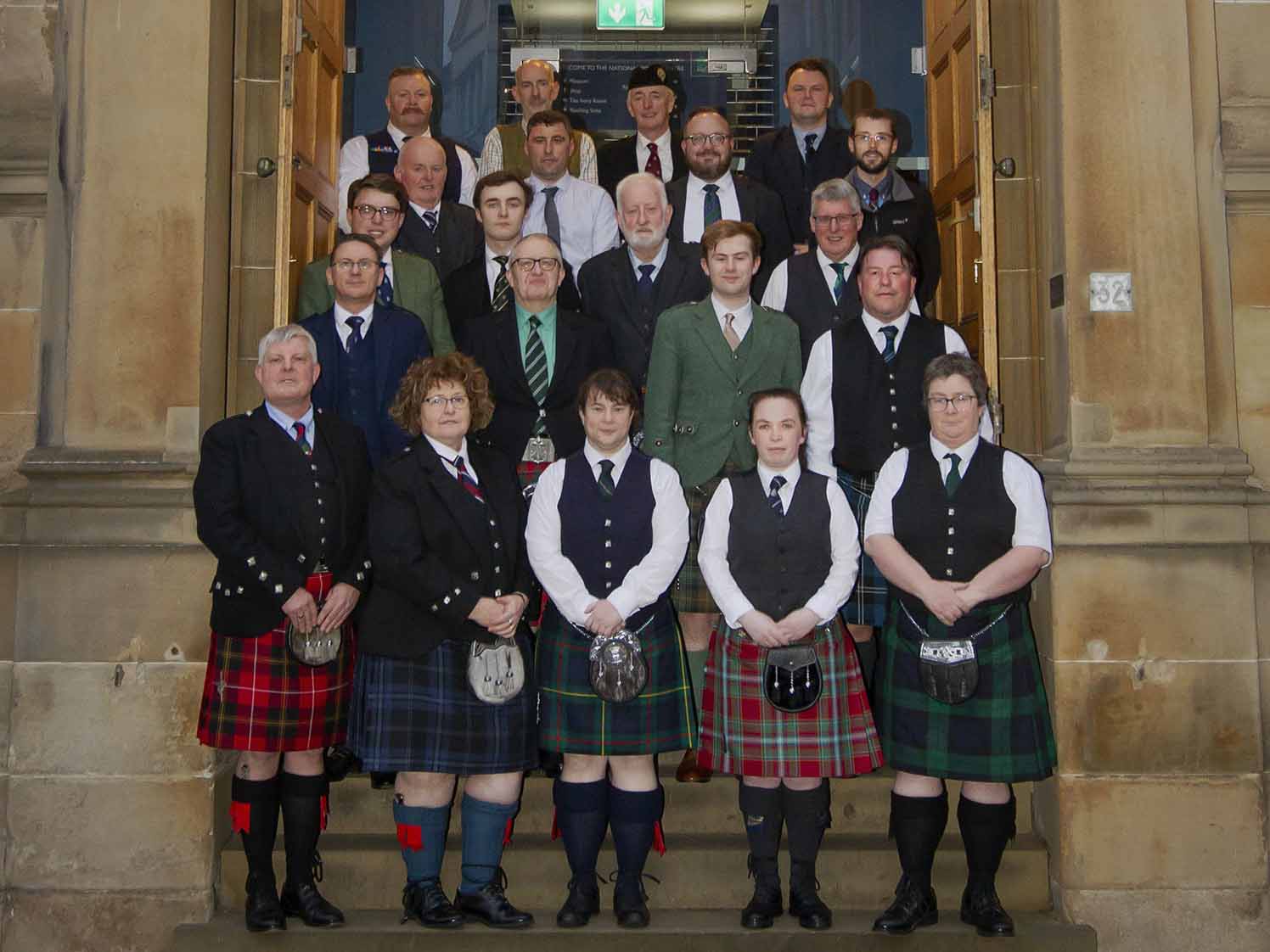 Run by the National Piping Centre, CLASP is a special solo circuit for pipers older than 18 who don't wish to compete at the top levels. In the UK, solo competitions generally have two groups: "Junior" for those 18 and younger and "Senior" for those older than 18. During the pandemic, CLASP created online events and has continued to offer both in-person and online contests.
Grade 1
Piobaireachd
1st Colin Innes
2nd Ben Hall
3rd Graham Farr
4th Eddie Boland
5th Marc Warnock
6th Craig Turnbull
2/4 March
1st Marc Warnock
2nd Theo Pratt
3rd Ben Hall
4th Con Houlihan
5th Jamie Gallagher
6th Craig Turnbull
Strathspey & Reel
1st Theo Pratt
2nd Marc Warnock
3rd Ben Hall
4th Colin Innes
5th Jamie Gallagher
6th Con Houlihan
6/8 March
1st Marc Warnock
2nd Ben Hall
3rd Stephen Whitton
4th Theo Pratt
5th Colin Innes
6th Craig Turnbull

Grade 2
Piobaireachd
1st Donald Morrison
2nd Anthony Kelly
3rd Laura McEwan
4th Stephen Whitton
2/4 March
1st Donald Morrison
2nd Anthony Kelly
Strathspey & Reel
1st Donald Morrison
2nd Anthony Kelly
6/8 March
1st Donald Morrison
2nd Anthony Kelly
Grade 3
Piobaireachd
1st Kathryn McEwan
2nd John Todd
3rd James Acheson
4th Sally Mason
5th Gavin Davis
6th Robert Thomson
2/4 March
1st Colin Bathgate
2nd John Todd
3rd James Acheson
4th Grant Walker
5th Kathryn McEwan
6th Amanda Brennan
Strathspey & Reel
1st Colin Bathgate
2nd Amanda Brennan
3rd John Todd
4th Laura McEwan
5th James Acheson
6th Grant Walker
Jig
1st James Acheson
2nd Kathryn McEwan
3rd Colin Innes
4th Amanda Brennan
5th Grant Walker
6th Sally Mason