Willie McCallum takes Capt. John A. MacLellan MBE Memorial solo contest in Edinburgh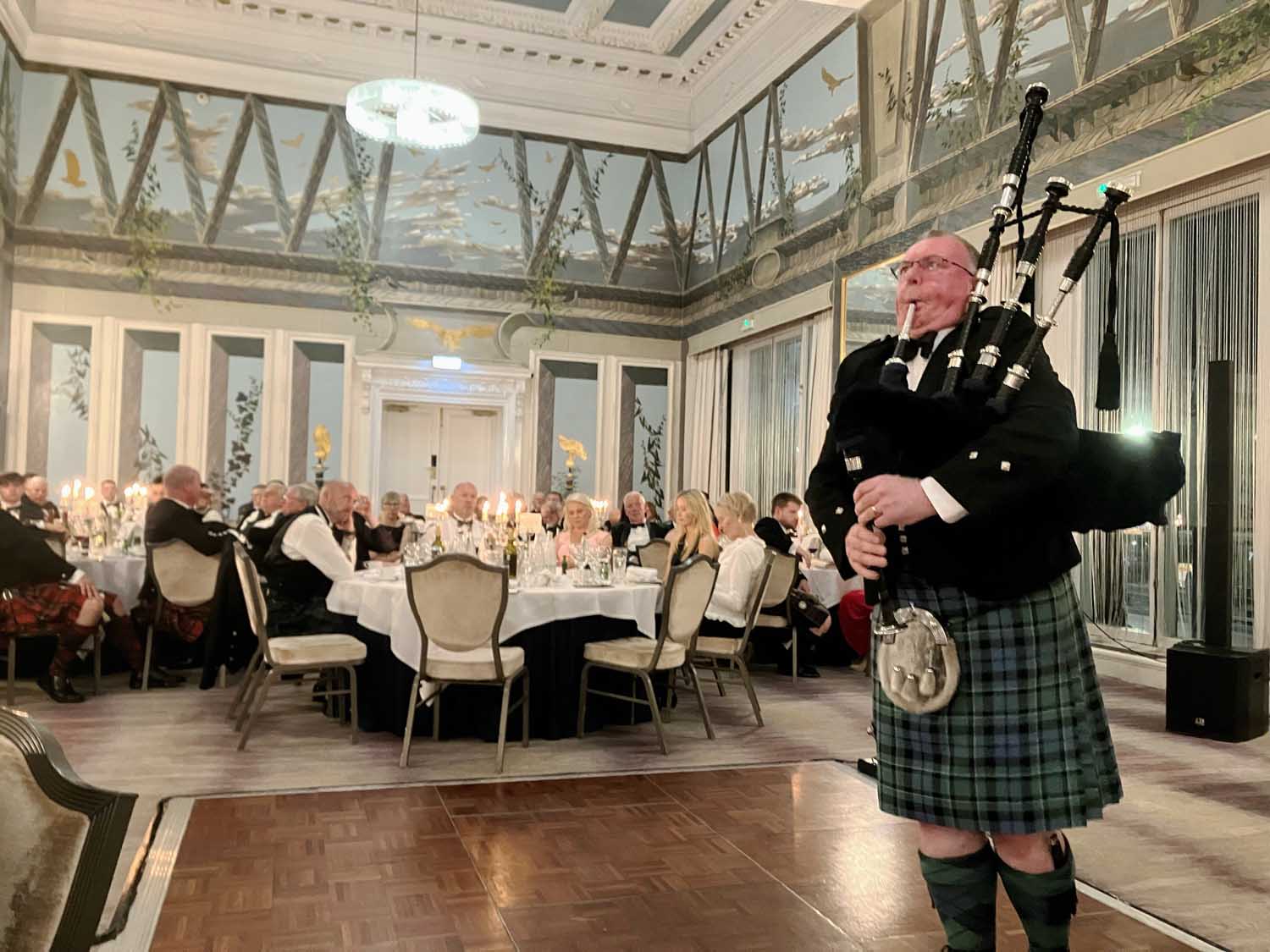 Edinburgh – October 8, 2023 – Willie McCallum of Bearsden, Scotland, was the overall winner of the Premier grade events, accepting the Captain John A. MacLellan MBE Trophy at the annual solo piping competition named in honour of the late Capt. MacLellan. Inveraray, Scotland's Stuart Liddell won the Premier Piobaireachd event, thus gaining an invite to next year's Capt. John MacLellan Memorial Medal recital competition, a separate but connected event run by the Eagle Pipers Society in August.
McCallum gained the aggregate prize by winning the MSR and placing fourth in the Piobaireachd.
The Army School of Bagpipe Music and Highland Drumming runs the competition, which is held at Inchdrewer House on the outskirts of Scotland's capital city.
Premier Grade
Piobaireachd
1st Stuart Liddell, "Lord Lovat's Lament"
2nd Iain Speirs, Edinburgh, "In Praise of Morag"
3rd Finlay Johnston, Glasgow, "Lament for Macleod of MacLeod"
4th Willie McCallum, "The Phantom Piper of Corrieyairack"
5th Roddy MacLeod, Glasgow, "The Rout of the Lowland Captain"
Judges: Ian Duncan, John Wilson
MSR
1st Willie McCallum
2nd Roddy MacLeod
3rd Finlay Johnston
4th Chris Armstrong, Glasgow
5th Stuart Liddell
Judges: Willie Morrison, Stuart Samson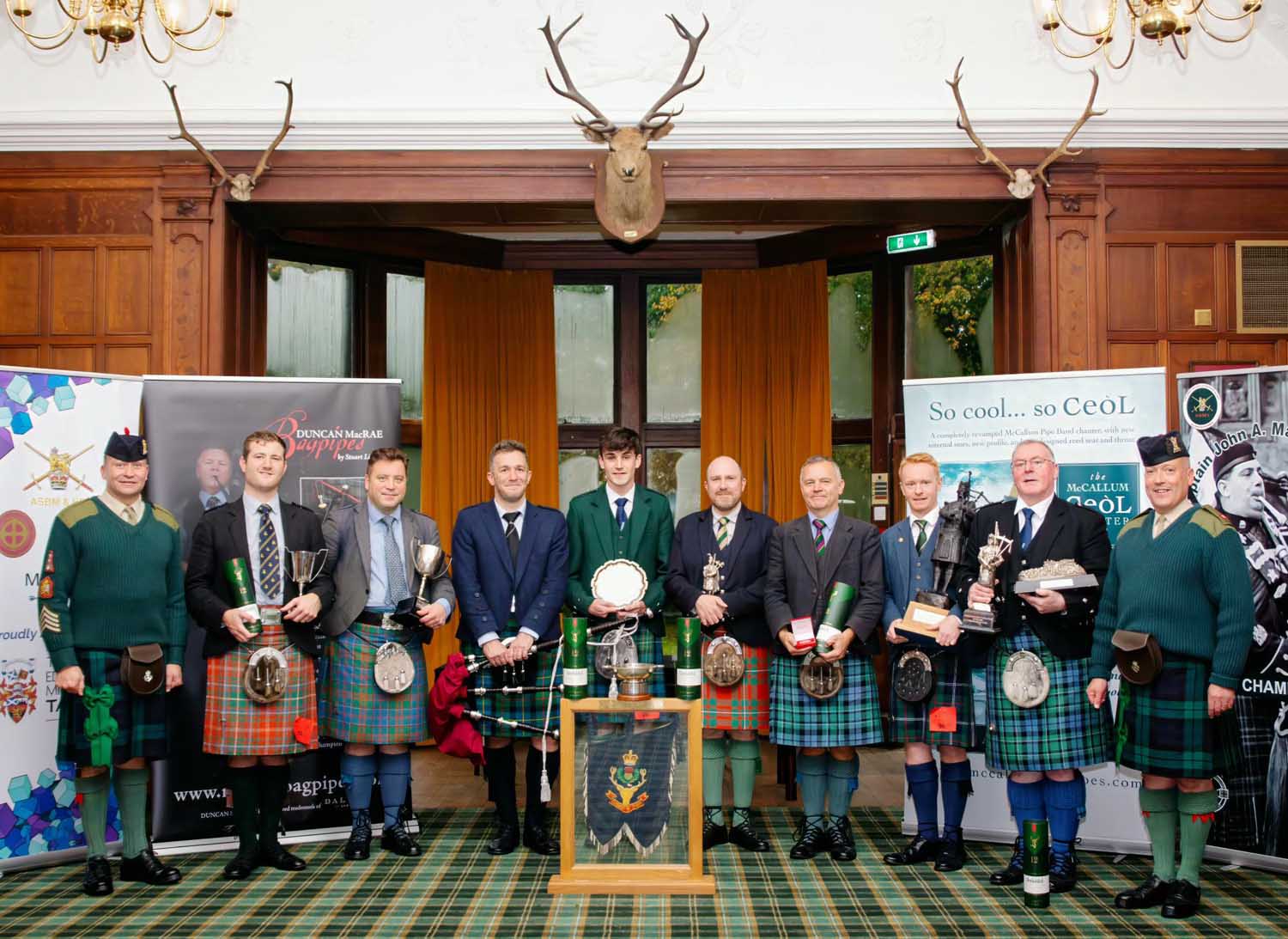 Open Hornpipe & Jig
1st Sarah Muir, Glasgow
2nd Roddy MacLeod
3rd Willie McCallum
4th Ben Duncan, Edinburgh
5th Scott McCaskill, Kelty, Scotland
Judges: Robert Barnes, Alan Forbes, Stuart Samson
A-Grade
Piobaireachd
1st Cameron MacDougall, Nigg, Scotland
2nd Ben Duncan
3rd Darach Urquhart, Glasgow
4th Sarah Muir
5th Gordon Bruce, Kilwinning, Scotland
Judges: Ian Duncan, John Wilson
MSR
1st Peter MacGregor, Ullapool, Scotland
2nd Ashley McMichael, Northern Ireland
3rd Steven Gray, Lockerbie, Scotland
4th Darach Urquhart
5th Greig Canning, Kirkcaldy, Scotland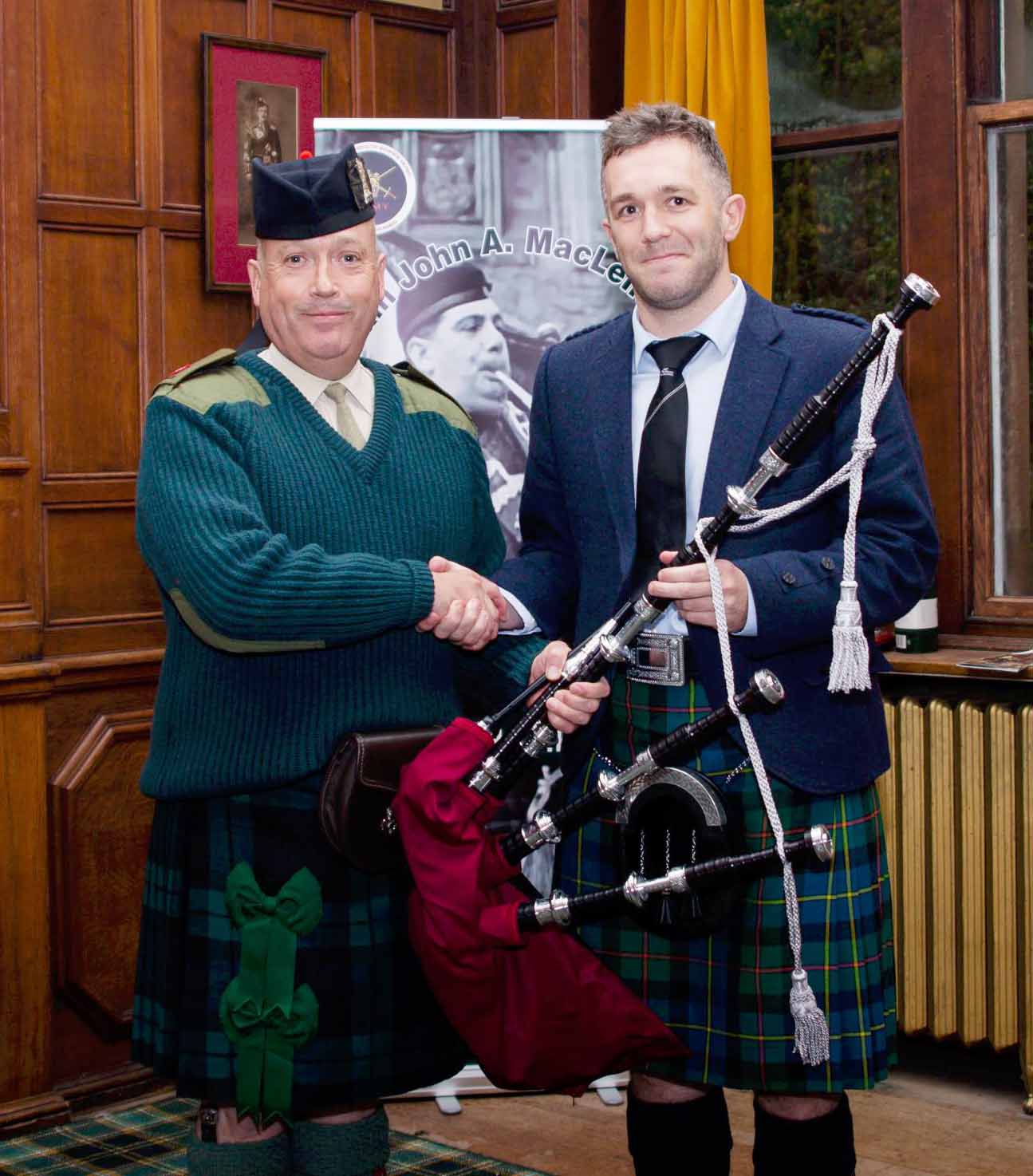 B-Grade
Piobaireachd
1st Andrew Ferguson, Dollar, Scotland
2nd Mike Fitzhenry, Paisley, Scotland
3rd Bradley Parker, Glasgow
4th John Dew, Edinburgh
5th Ashley McMichael
MSR
1st Brodie Watson-Massey, Edinburgh
2nd Bradley Parker
3rd John Dew
4th Andrew Ferguson
5th Ross Connor, Campbeltown, Scotland
C-Grade
Piobaireachd
1st Andrew Smith
2nd Cameron MacLeod
3rd Daniel Johnstone
4th Kyle Cameron
5th Christopher McLeish
Judges: Peter Hunt, Roddy Livingstone
MSR
1st Ben Mulhearn
2nd John McElmurry
3rd Scott MacKay
4th Norman Gillies
5th James Brownlie