Wilson new FMM pipe-sergeant as Dunn departs after 21 years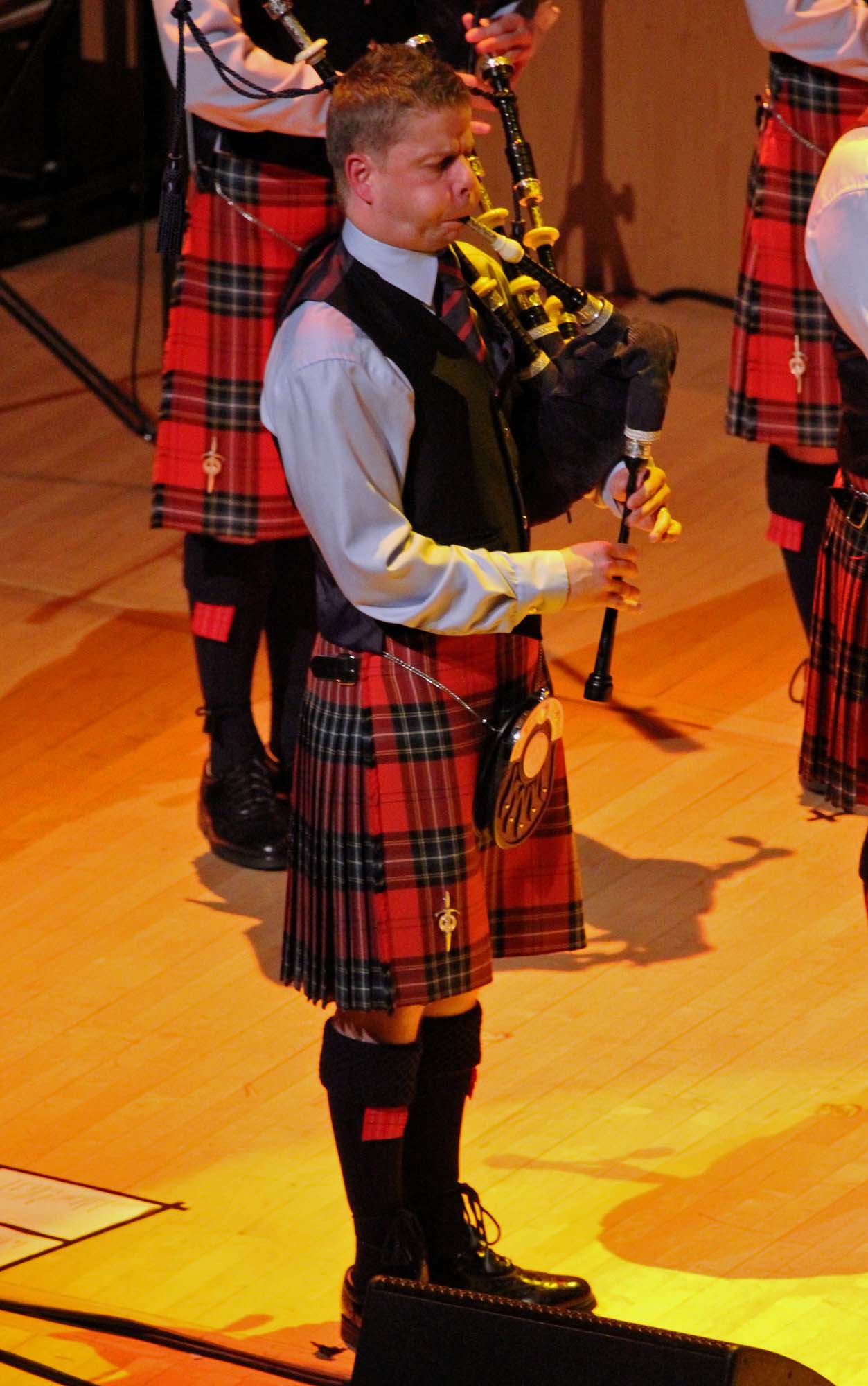 After 21 years as pipe-sergeant with the 12-time World Champion Field Marshal Montgomery, Alastair Dunn has decided to leave the band to dedicate more time to his young family and growing career as director of R.G. Hardie & Co.
Replacing Dunn as pipe-sergeant is Matt Wilson, a piper with the band since 2003, and a successful competitor on the Scottish solo piping circuit.
"Alastair has, and will always be, a key member of the Field Marshal Montgomery family," said Pipe-Major Richard Parkes. "He has been integral to our success over the last two decades, not least when he stood in for me as pipe-major in 2004."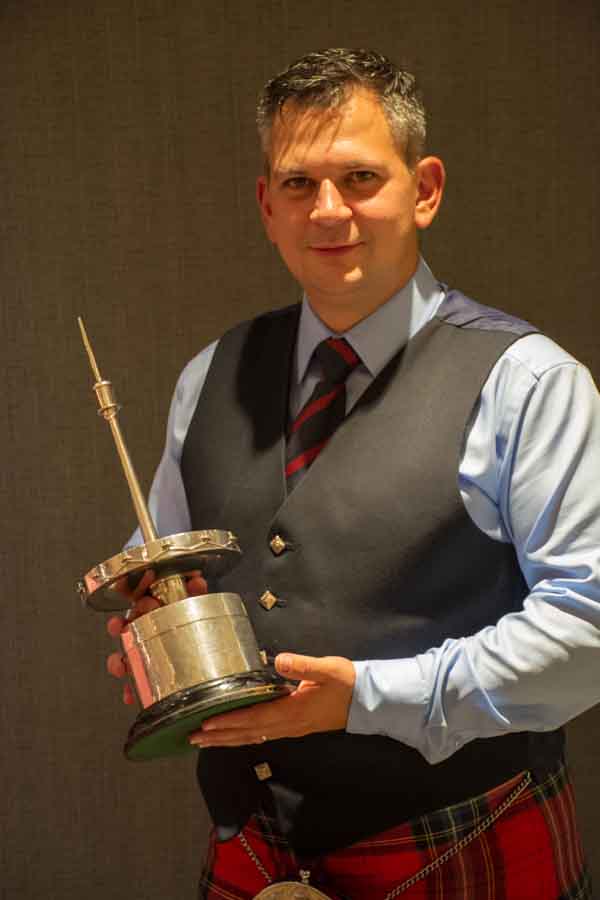 Parkes was referring to when he suffered a stroke in March of that year, and stepped away for several months to make a full recovery, while Dunn took command and led the band to continued success until Parkes's return for the 2004 European Championships. The band went on to win the World Championship that year.
+ Richard Parkes recovering from stroke
+ European Champions 2004: Field Marshal Montgomery
+ Parkes returns to play with Field Marshal Montgomery
Dunn's last appearance with Field Marshal Montgomery was on August 18 at Glasgow Green, with the band's win of the 2018 World Pipe Band Championship.
"Being in the band has been a fantastic experience with many happy memories, topped off by helping Richard equal the record of 12 World Championships for a pipe-major," Dunn said in a statement. "I am delighted that Matt will take over the role as pipe-sergeant, which I am sure he will excel in. I would like to thank Richard and Keith for their leadership and guidance throughout my time in the band and I wish everyone in FMM every success in the future."
Dunn added that R.G. Hardie's sponsorship of Field Marshal Montgomery will continue.
"I will be forever grateful for the dedication and loyalty Alastair has given us," Parkes continued. "I fully respect his decision to step down from the band and to focus on his many other commitments. He leaves with our very best wishes. I'm delighted that Matt Wilson has agreed to take over the role from Alastair. Matt is a both an outstanding piper and leader, with all the attributes I could hope for in a pipe-sergeant."
"I am sad to see Alastair leave the band, not only as our pipe-sergeant but also as my dear friend," said Wilson. "I am grateful to Richard for asking me to take on the role and hope I am able to do it justice. It's time now to look forward to another year of hard graft with the band."
A resident of Dollar, Scotland, Wilson recently featured in the prizes at the Northern Meeting at Inverness.
+ Inverness Day 2: Beaumont wins Clasp; Liddell takes big HP&J; MacColl overall champion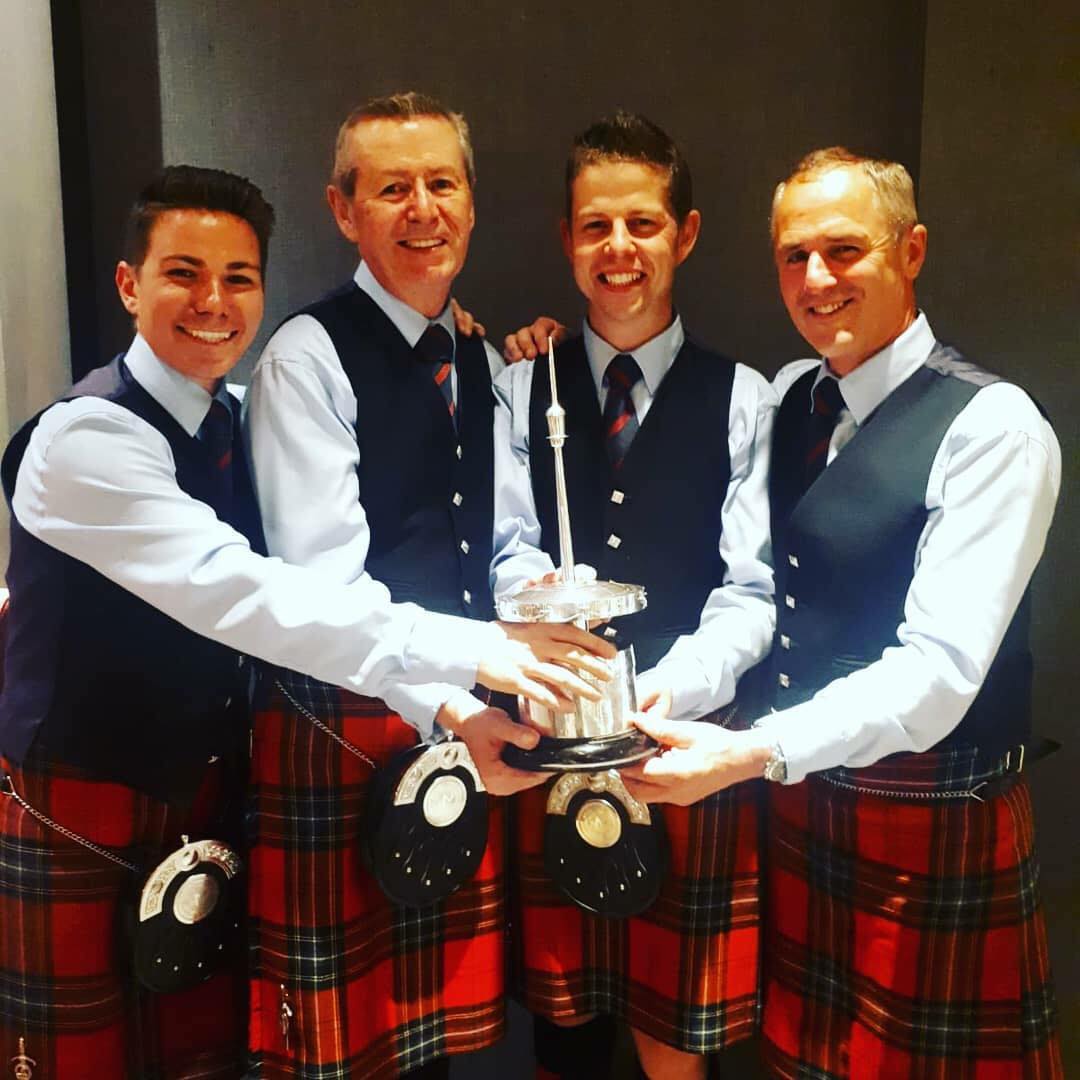 Alastair Dunn is an even more accomplished solo piper, his most significant awards being the Highland Society of London's Gold Medal at the Northern Meeting (2006) and Argyllshire Gathering (2008), and the Northern Meeting A-Grade March, Strathspey & Reel (2013).
+ Alastair Dunn wins Argyllshire Gathering Gold; MacColl takes fourth Senior; Drummond Silver
+ Beaumont wins Gold, Liddell Silver Star, Henderson Silver, Dunn A-Grade MSR at Northern Meeting