Winners of the Scottish Pipe Band Championships are anyone's guess
With each of the first two RSPBA majors seeing very different results, the winners of the 2023 Scottish Championships at Dumbarton, Scotland, will be pretty much anyone's guess.
Peoples Ford Boghall & Bathgate Caledonia won the UK Championship on June 10th, while Inveraray & District took down the European later in the month, with results from judges were fairly scattered across the grade.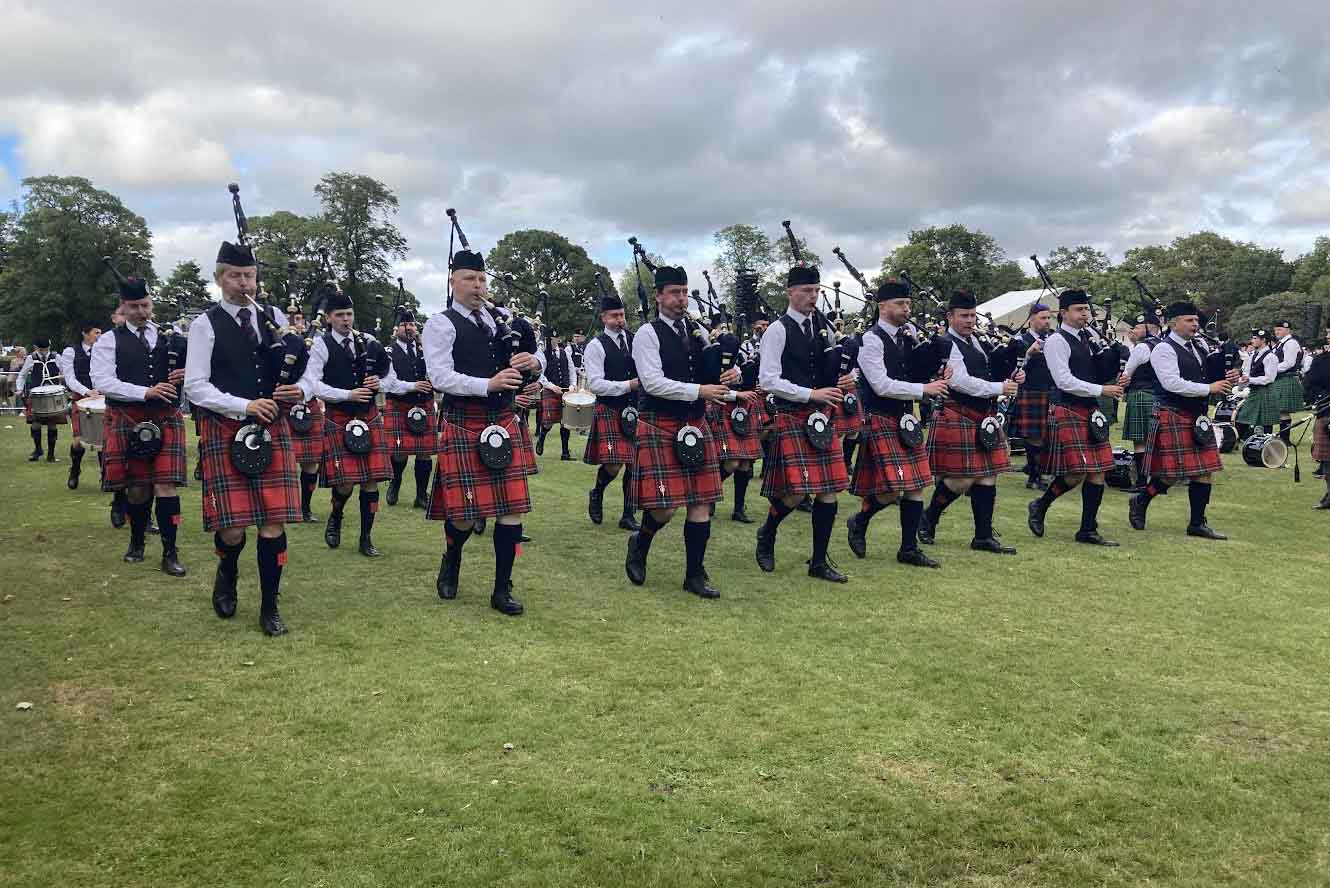 The biggest consistency so far has been Field Marshal Montgomery winning the drumming at both championships under new Leading-Drummer Gareth McLees.
The Grade 1 contest is back to medleys, and will once again see 10 bands competing.
Grade 2, an MSR competition, will have 13 in it, and, similar to Grade 1, different bands have won each major, with Northern Ireland's Ravara taking the UK and Portlethen & District of Scotland winning the European.
The lower grades are also seeing a variety of results, with little consistency in most categories apart from Dollar Academy and George Watson's College winning Juvenile and Novice A, respectively, at both the UK and European.
The general disparity in non-Grade 1 results is more than likely due in part to the fact that many bands from Scotland and Northern Ireland and the Republic of Ireland did not make the trip to Ulster for the UK and Scotland for the European.
On the bright side, different bands doing well often indicates a strong competitive standard, which, if true, bodes well for the future.
Here's the Grade 1 draw:
St. Laurence O'Toole (Ireland)
ScottishPower (Scotland)
Inveraray & District (Scotland)
Closkelt (Northern Ireland)
Johnstone (Scotland)
Peoples Ford Boghall & Bathgate Caledonia (Scotland)
Police Scotland Fife (Scotland)
Police Scotland & Federation (Scotland)
Shotts & Dykehead Caledonia (Scotland)
Field Marshal Montgomery (Northern Ireland)
The judges are Ross Walker, Colin Moffett (piping); Mark Wilson (drumming); and Gordon Lawrie (ensemble).
Field Marshal Montgomery won the 2022 Scottish Championship, and went on to win the World's a few weeks later. Ravara will also be looking for a repeat win in Grade 2.
The competition venue at Levengrove Park, in the shadow of the famous Dumbarton Rock, is one of the more scenic and popular on the RSPBA circuit.
Stay tuned to pipes|drums for results from the Scottish Championships as they become available.