Winter Storm expands to four days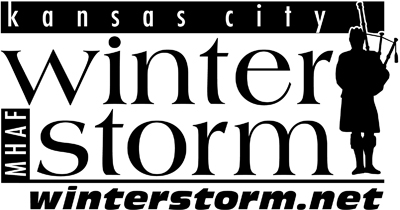 When the Midwest Highland Arts Fund organized its first Winter Storm in January 2002, it had a hunch it was on to a good thing. Now, after 16 successful years, the event has added another day, bringing the weekend in January to four full days of events in Kansas City, Missouri.
From Thursday, January 16, to Sunday, January 19, 2020, pipers and drummers from all over will get their winter fix with a large injection of instruction, competition and performances, with the new Thursday reserved for the North American Amateur Ceol Beag Championships and the North American Amateur Piobaireachd Championships for amateur solo pipers in Grade 1-3.
The Friday will see the professional and amateur solo drumming events and professional solo piping competitions, and on Saturday-Sunday the annual workshops, recitals and Winter Steam wrap party will take place.
"The Midwest Highland Arts Fund board has been thrilled by the large number of amateur piping entries at Winter Storm in 2018 and 2019, President Beth Wilson said in a statement. "In response, we are most happy to add a day dedicated to the amateur piping contestants."
Winter Storm has also acted as a venue for the annual meeting of the Alliance of North American Pipe Band Associations, and representatives of the Royal Scottish Pipe Band Association have attended to enjoy a weekend of barbeque, beer and camaraderie.
---
Related articles

With another record entry, Winter Storm considering adding fourth day to 2020
January 14, 2019
---

Winter Storm Kansas City competition and workshop – Jan 18-20
December 26, 2018
---

Lee, Muir, Cassidy take major Winter Storm events
January 13, 2018
---

Winter Storm entries pile up
January 9, 2018