LATEST NEWS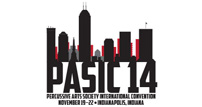 World's percussionists enthralled by pipe ...
Last Updated: November 24, 2014
More than 500 percussionists, ... | Read more »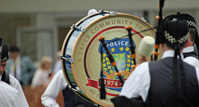 Peel Police aims to get a head with bass drum ...
Last Updated: November 22, 2014
The Grade 1 Peel Regional Police Pipe ... | Read more »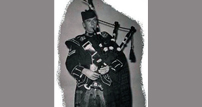 Sherriff strolls into town for 10 top amateur ...
Last Updated: November 13, 2014
Ten of North America's top amateur ... | Read more »
THE LATEST FROM THE PIPE|DRUMS VIDEO CHANNEL
THIS DAY IN HISTORY:
November 26, 1963
A. John Wilson wins all four amateur events, SPA contest, Glasgow.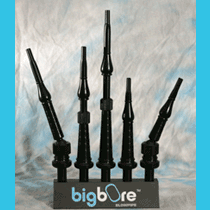 MOST RECENT POST
Repetition, repetition

Sat, 22 Nov 2014

Pipe bands and solo pipers are generally reluctant to introduce unfamiliar tunes into their competition repertoire. It's usually regarded as an unnecessary risk to unveil a medley of all, or even half, newly minted, previously unh …
Read more »
TIP OF THE DAY
To ease the blowing-in period of a chanter reed, simply press the reed firmly in the lowest part of the blades between the finger and thumb until you feel both blades ease gently together. Continue to do this and keep blowing the reed until you find the reed giving an acceptible weight.
Tom McAllister, Jr.
FROM THE ARCHIVES