15th annual pipes|drums New Year's Honours
2016 Solo Competition Piper of the Year
Ian K. MacDonald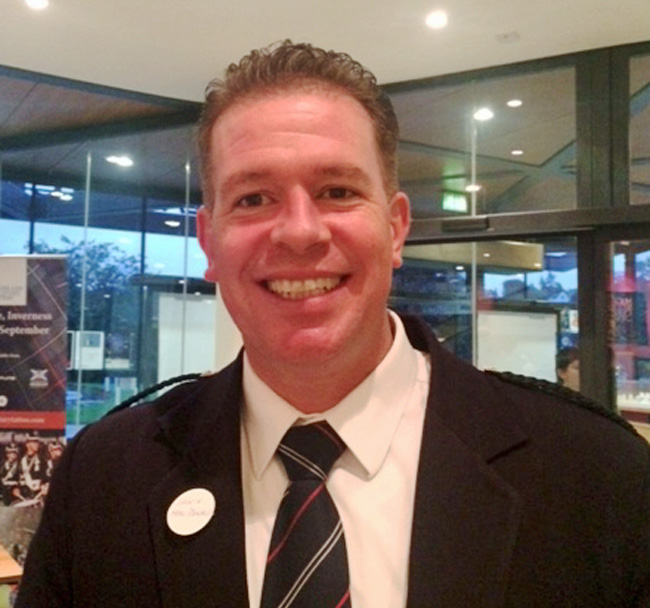 It's fitting that the recipient of the 2016 Piper of the Year award would complete another double, and Ian K. MacDonald was a convincing winner of the Solo Competition Piper award with nearly 70 percent of the vote. Both Gold Medals will do that.
Panellists' comments:
"Think it must go to the guy who won both medals in the same year with a nod to all the times he has tried in the past."
"Double gold!"
"Double Gold is hard to get past—such an amazing accomplishment."
"For, of course, the double gold. And for sticking at it till he got it. And he's a nice guy too."
"Who couldn't be happy for him after all those years of trying? Doubly well-deserved."
Also nominated (alphabetical order):
Nick Hudson – the Silver Medal at Oban, the Braemar Gold Medal, the B MSR at Inverness, and a host of prizes around the Scottish and Canadian games made the now Houston-based Hudson a short-lister for the award.
Angus MacColl – the usual array of big prizes for the Benderloch-based virtuoso, winner of the award in 2015.
Roddy MacLeod – a Glenfiddich title capped off another sensational year from MacLeod.
Willie McCallum – he continues to expand his legacy as perhaps the most prize-winning solo piper in history.
Sean McKeown – his double-second-prizes in the Gold Medals were almost as historical for the Toronto-based McKeown, whose knocks on the door became a lot louder in 2016.
Derek Midgley – the Dunvegan Medal and a raft of success around the Scottish solo circuit were a lesson for aspiring solo pipers on how to do it.