15th annual pipes|drums New Year's Honours
2016 Drummer of the Year
Steven McWhirter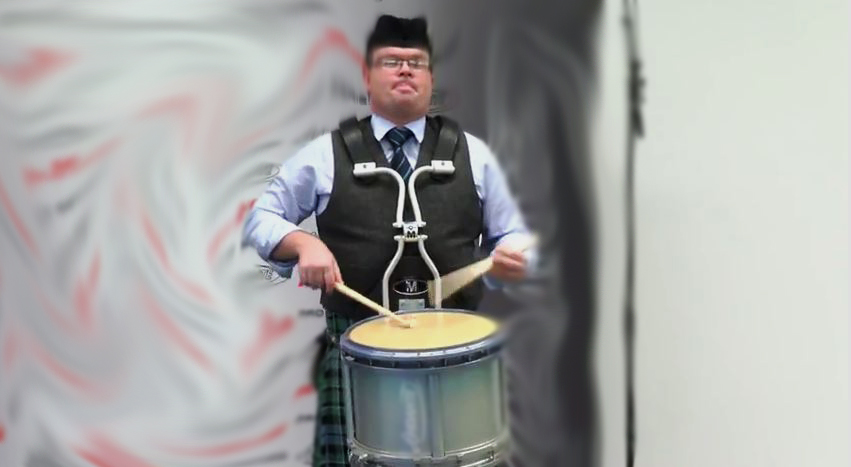 Not only did he win his seventh World Solo Drumming Championship, but he took his Inveraray & District corps to a Champion of Champions title in 2016, making Steven McWhirter a clear choice by our panel to be Drummer of the Year. This is the fifth time that McWhirter has gained our award (2006, 2011, 2013, and 2015) as he seriously pushes into legendary status in the pipe band pantheon.
Panellists' comments:
"He is the dominant force both in the solo arena and in the Grade 1 pipe band circle."
"Sixth straight victory at the World Solo Drumming Championships and leader of one of the best drum corps in the world."
"He made it his year."
"Only a few years ago judges were unfairly not giving his corps the benefit of the doubt. Those days are well done now."
"Brilliant technician and musicality beyond compare."
"A piper's drummer through and through."
Also nominated (alphabetical order):
Stephen Creighton – World's win, second in Champion of Champion drumming, teacher, composer. Many, many great years are ahead for Stephen Creighton.
Jim Kilpatrick – he greatest competitive pipe band drummer in history made 2016 his last with Spirit of Scotland, and his final march past with his corps at the front of the band
Eric Ward – it was an off year competitively for Eric Ward, but he made news by joining Grade 1 Bleary & District after being summarily dismissed after 23 years with the Glasgow Police.