The 17th annual pipes|drums New Year's Honours
2017 Piper of the Year
Jack Lee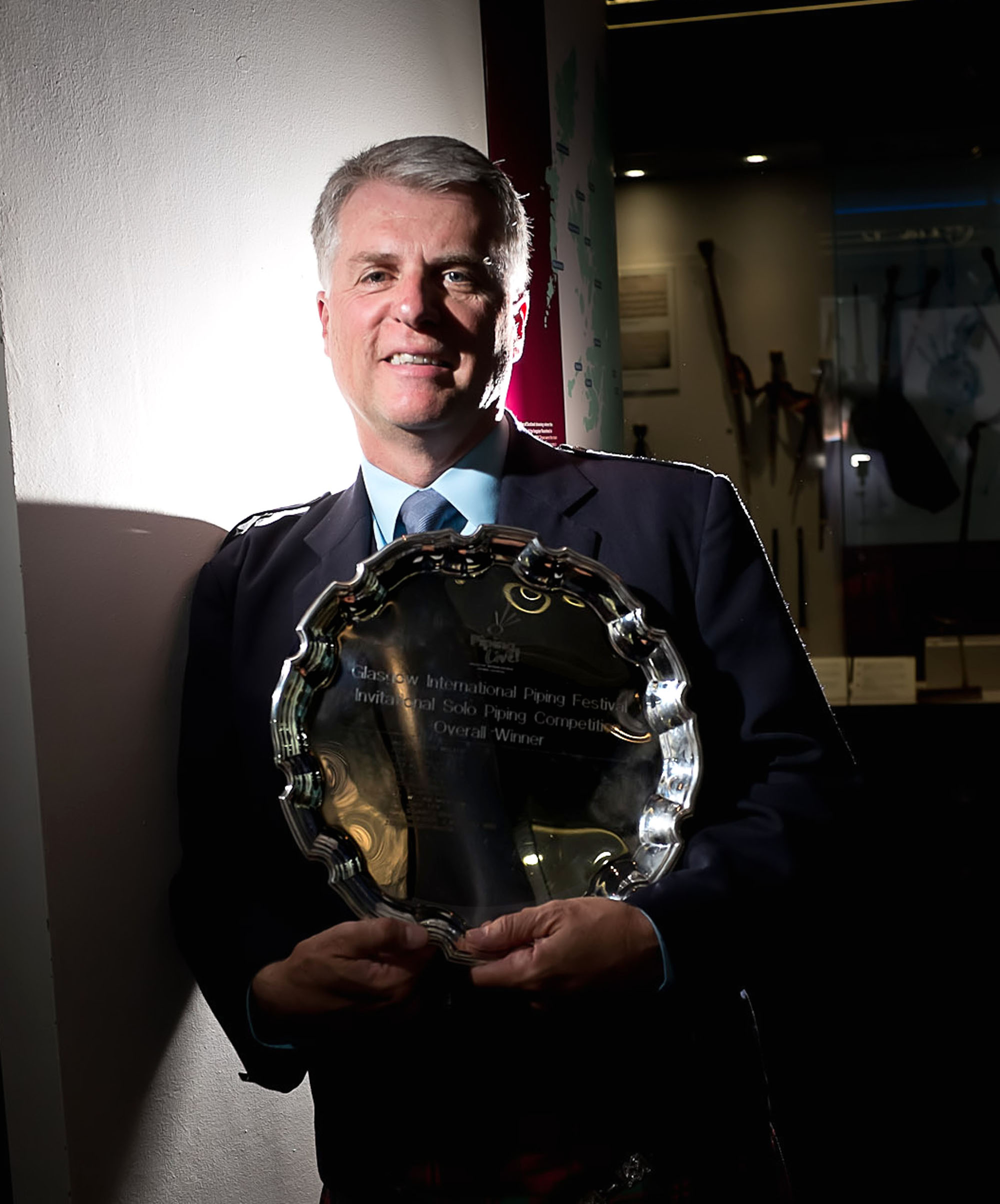 Jack Lee gets the nod from our panel as our 2017 Piper of the Year for the totality of his accomplishments, which culminated with his win of the Glenfiddich Solo Championship. A tireless teacher and pipe-sergeant of the Simon University Pipe Band for the last 35 years, Lee at age 60 is an inspiration for his determination and commitment to the art. His bagpipe business (making pipes, chanters, bags, reeds) and his massive catalog of more than 3,000 tunes and recordings all rolled into a formidable year for the man from Surrey, British Columbia.
Panellists' comments:
"Proved that ability and hard work deserve success, regardless of age."
"No one can refute Jack's two-way qualifying for the Glenfiddich and then winning it all. He is a superb motivator when teaching."
"The 2017 Glenfiddich win showed that Jack hasn't lost the edge. No piper works harder than Jack. An inspiration to all."
"Jack is a modest guy who has time for everyone in the Piping World, and has excelled on the boards this year."
"To win the prizes he won this year at 60 against superb pipers who could be his grandchildren is incredible."
Also nominated (alphabetical order):
Andrew Bonar – our first posthumous nomination for Piper of the Year, the late Andrew Bonar was second in our vote with 30%. While he was dying from brain cancer, Bonar committed himself to his family and his art and tying in charitable efforts to do what he could while he was with us. He is missed by all who knew him.
Glenn Brown – he won the Senior Piobaireachd at the Argyllshire Gathering after several years essentially working to reinvent his playing with heart and determination. Brown stepped up to be voted in as president of the Competing Pipers' Association, the second non-native Scot to hold the position since New Zealand's Murray Henderson.
Megan Canning – the long-time former member of Shotts & Dykehead and Field Marshal Montgomery courageously spoke up with her outspoken piece on gender bias, harassment and abuse in the piping and drumming world. Her "#MeToo" piece was read by tens of thousands and showed that our community is not exempt. Because of Megan Canning, we will be a better community.
Stuart Liddell – his first World's win as Pipe-Major of Inveraray & District, Liddell became the second person in history to win a Clasp at Inverness and take a band to the apex of the competitive art. Everyone loves a modest winner, and Liddell's magnanimous and emotional words were a moving tribute to his band and his vision.
Bill Livingstone – his Preposterous – Tales to Follow was an extraordinary and possibly culminating work in his retirement year after nearly six decades in piping. Livingstone was consistently in the news throughout the year, and showed everyone how to exit a storied career with grace and dignity.
Colin MacLellan – with a relatively short stint as Director of Piping at Glasgow's College of Piping before voluntarily resigning on his own terms, MacLellan's contributions to the art were many in 2017. The organizer of the Captain John A. MacLellan Memorial Recital, he has taken the event to world-class status, and he stepped up to become president of the Solo Piping Judges Association despite acrimony from a vocal minority trying to strike down the group's resolute work to eradicate the judging of pupils.
Roddy MacLeod – his leadership of the National Piping Centre and the Piping Live! festival are consistent and major contributions to the art, and 2017 was no exception. MacLeod somehow finds time to keep his solo piping in peak form, and he again acquitted himself well as one of the World's elite pipers.