The 17th annual pipes|drums New Year's Honours
2017 Pipe Band of the Year
Inveraray & District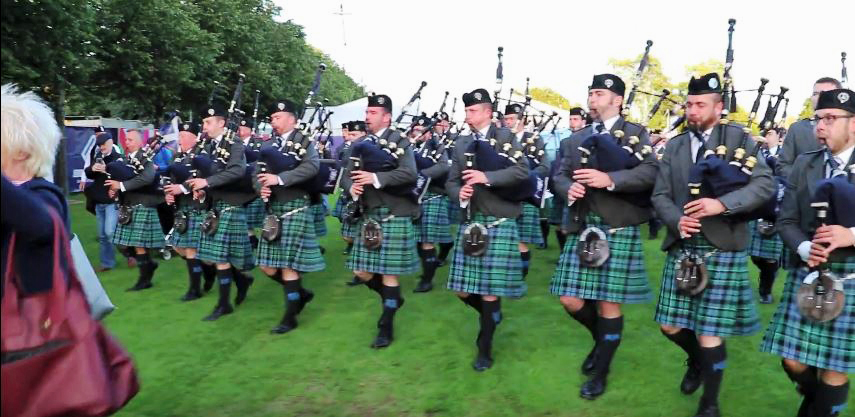 It was almost unanimous, with only one panellist not casting their vote for the 2017 World Champions. What a year it was for Inveraray & District. They won everything they played in except for the UK Championship at Belfast (Field Marshal Montgomery), took the RSPBA Champion of Champions awards in Grade 1 for both the band and drum section categories, and they are probably the globe's most popular band. IDPB has been knocking on the door for a few years, and this time they put it all together to take their first World's. To think that the band started in Novice Juvenile only 12 years ago is an inspiration to any group, whether they're starting out or rebuilding.
Panellists' comments:
"Consistent performances with great musical feel and expression. Both the pipe section and drum corps were able to create emotion as a separate units and as an integrated force."
"You win the world's it's an automatic for band of the year. However one rather bazaar placing from one judge probably cost the defending champs once again the honour in 2017."
"They finally crossed the line to complete the magical story that started with 3 pipers and drummer marching up and down in the hall in the town of Inveraray. No scandal, no politics, just determination and humility."
"It is hard to make a case against Inveraray winning this award. They won the World's for the first time and narrowly missed sweeping all of the major championships. They are only the second Scottish band to win the World's in the last decade."
"The end to a great story. A good movie if ever there was one."
"The sophistication and level of difficulty of the music they are playing has finally been recognized."
"No question. Biggest pipe band story of the year. Let's hope all the workshops and clinics and engagements they're now doing won't take their eye off the ball in 2018."
Also nominated (alphabetical order):
Field Marshal Montgomery – it wasn't exactly a cakewalk for Inveraray & District in 2017, as FMM might have had their best year ever for consistency and quality of playing, and narrowly missed picking off their twelfth World Championship. Never, ever count this powerhouse out with the genius Pipe-Major Richard Parkes in charge.
Shotts & Dykehead Caledonia – remember, this band is only two years removed from winning the World's, but it has virtually recreated itself to return to consistent form with a young and incredibly talented group of players. They are almost certain to win a major in the next two years, if not take the World's.
Simon Fraser University – just about everyone was pleased to see the once perennial contenders back in the World's list, as Pipe-Major Alan Bevan appears to have settled in. SFU has quietly gotten a lot younger, and the band's world-class teaching system is paying rich dividends. A true family atmosphere, SFU's support of their beloved long-time member Andrew Bonar, who passed away in the fall, was an inspiration.
St. Laurence O'Toole – Pipe-Major Alen Tully and Lead-Drummer Stephen Creighton continue to produce the goods, and 2017 was no exception. As with FMM, few would have had a hard time with SLOT winning the World's. They quietly get things done in Dublin, and are a safe bet to be great again in 2018.