The 17th annual pipes|drums New Year's Honours
Music Collection of the Year
Argyll & Sutherland Highlanders Collection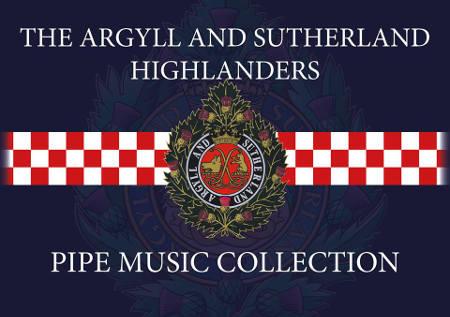 A sensational collection from perhaps the greatest single Scottish regiment for pipe music composition. The works of John McLellan, Dunoon and Willie Lawrie alone compiled in a single source make this large volume indispensable for any serious piper. At a time when new collections of pipe music are infrequent, the production of such a substantial work is a rare occasion. That is might be, tune-for-tune, the greatest compilation of all-time, makes the debut of Argyll & Sutherland Highlanders Collection even historic.
Panellists' comments:
"Long awaited and didn't disappoint."
"A landmark collection."
"Gorgeous book and gorgeous content. One of the greatest light music collections in history."
Also nominated (alphabetical order):
Mac Ìle: The Music of Fraser Shaw (write-in) – not on our original list of nominees, this collection was written in by one panelist. Mac Ìle was released after Shaw's death in 2015 by a group of friends and family. The book showcases his compositions along with those by Lori Watson, Adam Sutherland, Laura-Beth Salter, Calum MacCrimmon and others.
Pipers Meeting: New Tunes from the Campbell Canntaireachd – the collection of piobaireachd by the formidable duo of Brittany's Patrick Molard and Scotland's Jack Taylor was a welcome addition, achieving 30% of panellists' votes. "Long, long overdue that we get a taste of tunes unpublished by the Piobaireachd Society," commented one panellist.
Reay Mackay Books 1-3 – released later in 2017, the posthumous books of the late Ontario piper's compositions, plus many others by his friends, was a loving tribute to his life in piping. Mackay had been working on the collection for many years, and his family saw it to completion after his death in March. The three books are a fitting homage to a career in piping well-lived.