The 17th annual pipes|drums New Year's Honours
2017 Solo Competition Piper of the Year
Jack Lee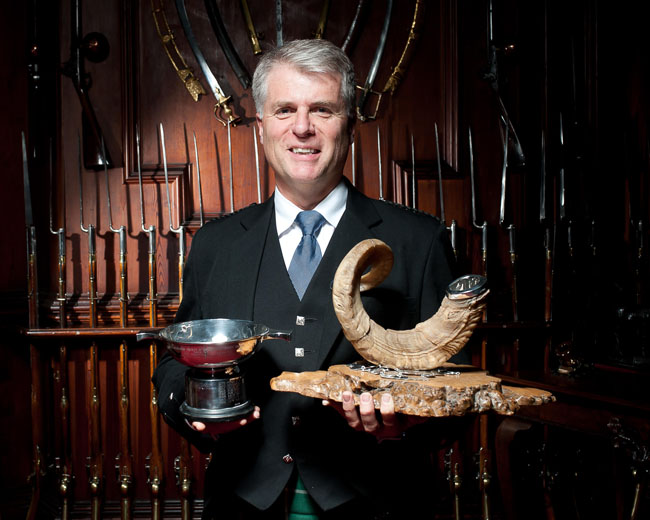 His second Glenfiddich Championship and the overall at the Masters' Championship were ample reason to give the venerable Lee the nod, taking in some 76% of the vote and the New Year's Honours double in both categories. Playing his pipes, bag and reeds that he personally made, he's a walking endorsement with his sound and success. His emotional response after winning the Glenfiddich was a great moment for all watching, as this humble but assertively determined piper is playing as well as ever after more than 50 years of competing.
Panellists" comments:
"A player in the twilight of his career showing that it is the mind and mental drive that maketh the master piper."
"A gentleman who deserves to be up there and when he's on a roll, he's unstoppable."
"You win the Glenfiddich with a 1st and a 2nd, and you're the one this year."
"Wonderful accomplishments for one of the elder states-people of solo piping who shows no sign of slowing down."
 Also nominated (alphabetical order):
Glenn Brown (write-in) – though not on our list of nominees, one panellist wrote in Brown for his win of the Senior Piobaireachd at the Argyllshire Gathering while overcoming challenges, commenting, "After several years of irregular participation in the big piping competitions, Glenn overcame hand problems to win the Senior Piobaireachd at Oban. Most certainly a win of mind over matter."
Cameron Drummond – the Silver Star MSR at the Northern Meeting, the Silver Chanter and the overall at the Skye Gathering made 2017 a great year from the Edinburgh piper, who gained 12% of the vote to finish second from our panel.
Roddy MacLeod – the Bratach Gorm, the Springbank Championship and the MSR at the Glenfiiddich were kind of just another competition year for MacLeod, who continues to astonish for his ability to maintain his place in solo piping's tiny group of elite masters.
Iain Speirs – the Northern Meeting Clasp and the MacLellan Memorial overall gained the Edinburgh piper a nomination as Solo Competition Piper of the Year. One of increasingly few top-tier soloists who doesn't make piping his career, Speirs has a great ability to produce the goods when it counts. "For consistency. Always get a good tune from Iain, "said one panelist.