78th Frasers win 2023 North American Championship; Peel Police take Grade 2; Pro Piper of the Day: Daniel Carr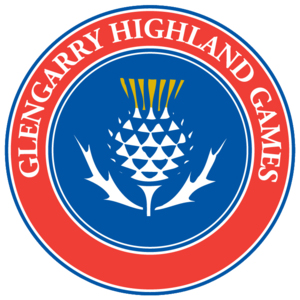 Maxville, Ontario – August 5, 2023 – On a warm and sunny day at the Glengarry Highland Games, the 78th Fraser Highlanders won the North American Pipe Band Championship against two other Grade 1 bands. It was the last cost for the band before leaving to perform in concert at Stornoway, Lewis, and then in competition at the World Championships in Glasgow. It was the fourteenth win of the title since the band was formed in 1981.
Of note, City of Dunedin's medley featured an unorthodox start that was completely within PPBSO rules but would have been unacceptable in an RSPBA competition.
The Peel Regional Police completed a perfect Ontario season, undefeated in Grade 2, before making the journey to Scotland to compete at the World's.
Fresh from his win of the Piobaireachd Society Gold Medal (Canada) the day before, Daniel Carr of Collingwood, Ontario, was the Professional Piper of the Day, and Hamilton, Ontario's Cameron McKail was the Professional Snare Drummer of the Day. The Amateur Piper of the Day was Gillian Blaney from Lower Sackville, Nova Scotia. Amateur Snare Drummer of the Day was Brian Turner.
The weather was spectacular: sunny with a high of 24°C and a gentle breeze. The place was mobbed with keen piping and drumming enthusiasts.
Most of the solo piping events had to be split into two groups due to large entries. The Professional grade was divided by the PPBSO's Music Committee based on each piper's considered level of proficiency, and the amateur grades were randomly grouped.
At the massed bands, the Grade 1 and 2 drum corps played the famous "Max Rayne" salute by the great Alex Duthart, led by his son, Drew, which brought the capacity crowd to its feet. There were fewer lengthy speeches and presentations at the closing ceremony, which would have been appreciated by the paying public and bands alike. Everything wrapped up by 7:15 pm.
Stay tuned to pipes|drums for videos of the Grade 1 and Grade 2 band competitions.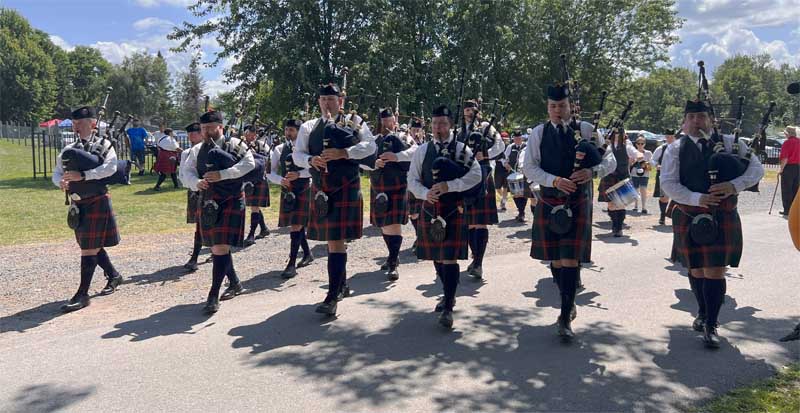 Bands
Grade 1
Overall
1st 78th Fraser Highlanders
2nd 78th Highlanders (Halifax Citadel)
3rd City of Dunedin
Drumming: 78th Fraser Highlanders (MSR pref)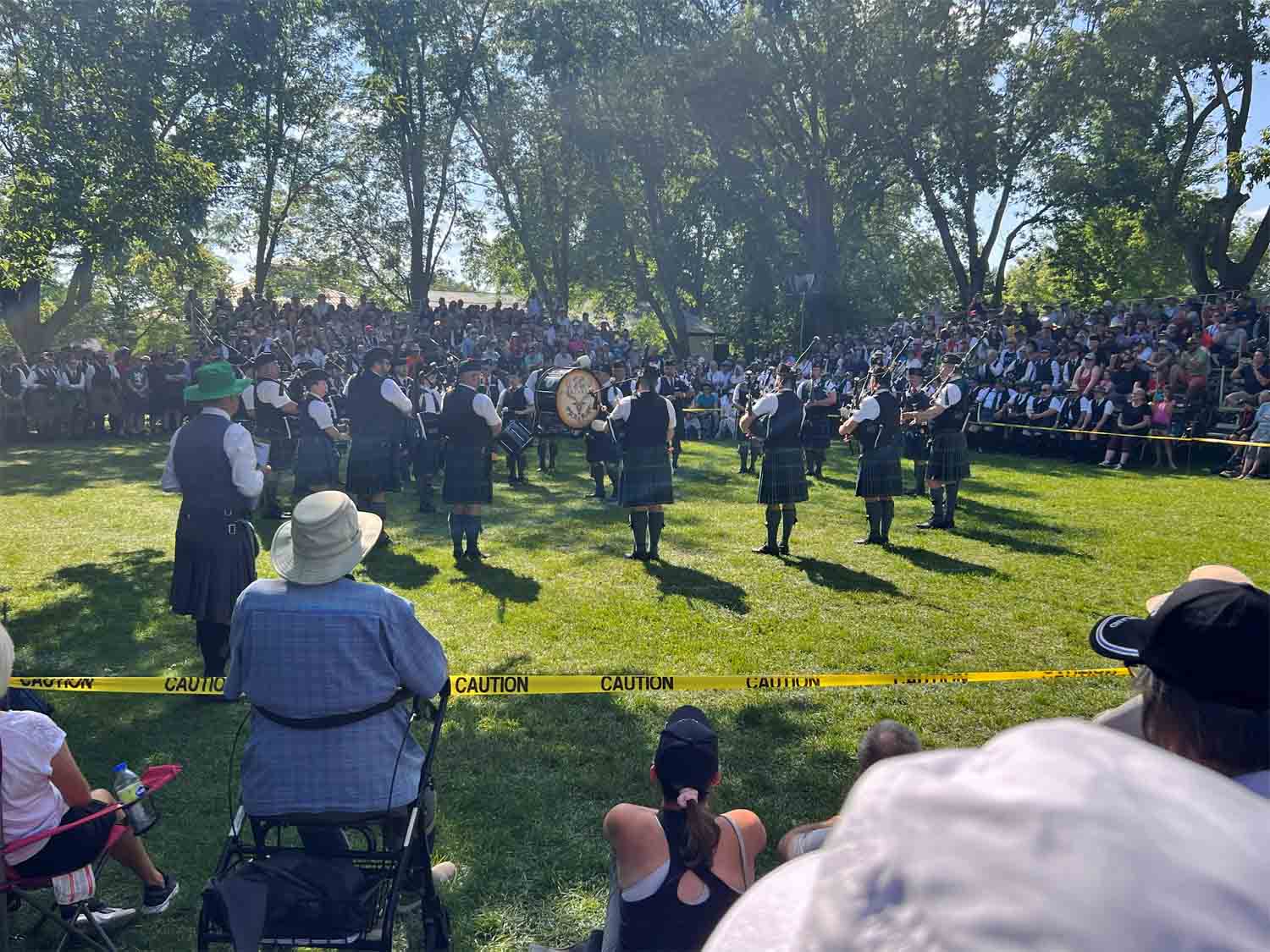 Medley
1st 78th Fraser Highlanders (1,1,3,1)
2nd 78th Highlanders (Halifax Citadel) (2,2,1,3)
3rd City of Dunedin (3,3,2,2)
Mid-section: 78th Fraser Highlanders
Judges: Scot Walker, Bob Worrall (piping); Greg Dinsdale (Drumming); Michael Grey (ensemble)
MSR
1st 78th Fraser Highlanders (2,1,1,1)
2nd 78th Highlanders (Halifax Citadel) (1,2,3,3)
3rd City of Dunedin (3,3,2,2)
Mid-section: 78th Highlanders (Halifax Citadel)
Judges: John Elliott, Colin MacLellan (piping); Ken Constable (Drumming); Ken Eller (ensemble)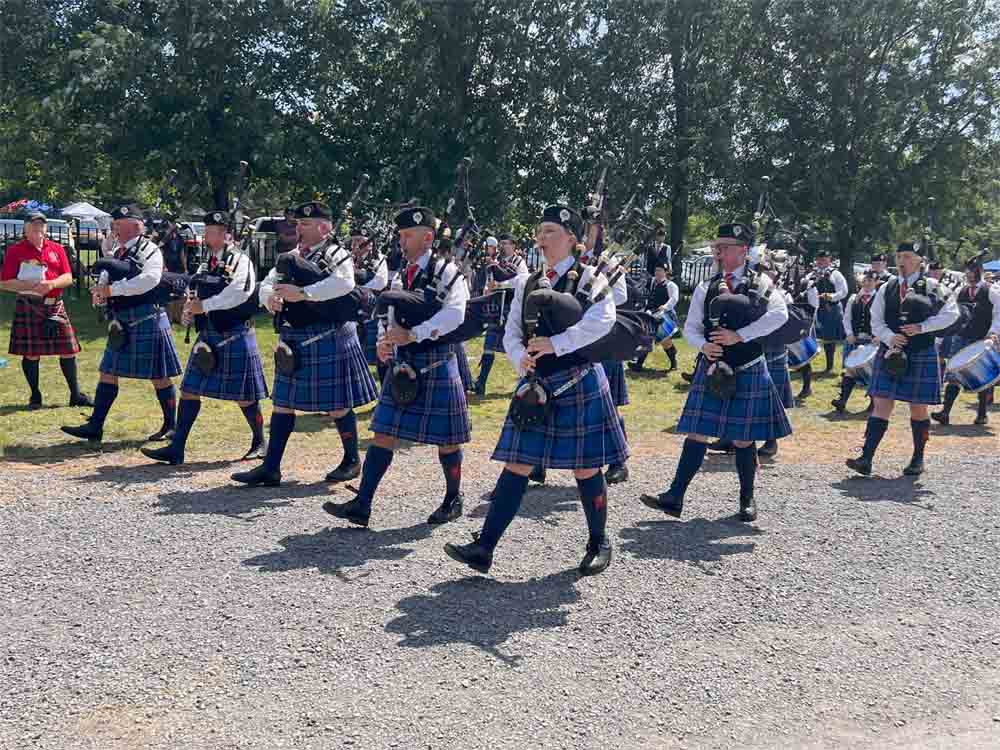 Grade 2
Overall
1st Peel Regional Police
2nd Ottawa Highlanders
3rd Toronto Police
4th St. Andrew's College Association
5th Ottawa Police Service
Drumming: Peel Regional Police
Medley
1st Peel Regional Police (3,1,2,1)
2nd Ottawa Highlanders (1,3,1,2)
3rd St. Andrew's College Association (4,2,3,4)
4th Toronto Police (2,4,4,5)
5th Ottawa Police Service (5,5,5,3)
Mid-section: Peel Regional Police
Judges: John Elliott, Colin MacLellan (piping); Ken Constable (Drumming); Ken Eller (ensemble)
MSR
1st Peel Regional Police (1,2,1,1)
2nd Ottawa Highlanders (4,1,2,2)
3rd Toronto Police (2,4,5,3)
4th Ottawa Police Service (3,3,4,5)
5th St. Andrew's College Association (5,5,3,4)
Mid-section: Ottawa Highlanders
Judges: Scot Walker, Bob Worrall (piping); Greg Dinsdale (Drumming); Michael Grey (ensemble)
Grade 3
1st Guelph (1,2,1,1)
2nd St. Columcille (2,1,5,2)
3rd Fredericton Society of St. Andrew 4,6,3,3)
4th Niagara Regional Police (6,4,2,2)
5th Roisin Dubh Irish (5,5,4,4)
6th Durham Regional Police (3,3,6,6)
7th Glengarry (7,7,7,7)
Drumming: Guelph
Mid-section: Guelph
Judges: Mike Rogers, Sean McKeown (piping); Doug Stronach (drumming); Glenna Mackay-Johnstone (ensemble)
Grade 4
1st Dartmouth & District
2nd Rob Roy
3rd Kingston Police
4th Guelph
5th Glengarry
Drumming: Dartmouth & District
Judges: Mike Rogers, Sean McKeown (piping); Doug Stronach (drumming); Glenna Mackay-Johnstone (ensemble)
Grade 5 March Medley
1st Roisin Dubh
2nd Durham Police
3rd Ryan Russell Memorial
4th Smith's Fall's Gordon
5th Fredericton
6th Manchester
Drumming: Roisin Dubh
Judges: Sean McKeown, Glenna Mackay-Johnstone (piping); Doug Stronach (drumming); John Elliott (ensemble)

Professional
Group A
Piobaireachd
1st Jacob Dicker, Ottawa
2nd Andrew Donlon, Washington, DC
3rd Daniel Carr
4th Andrew Hayes, Ottawa
5th Ben McClamrock, Washington, DC
6th Dan Lyden, Timonium, Maryland
Judge: Scot Walker
MSR
1st Ian K. MacDonald, Whitby, Ontario
2nd Alex Gandy, Dartmouth, Nova Scotia
3rd Ben McClamrock
4th Bruce Gandy, Dartmouth, Nova Scotia
5th Seumas Coyne, Clairmont, California
Judge: Michael Grey
2/4 March
1st Daniel Carr
2nd Alex Gandy
3rd Bruce Gandy
4th Ben McClamrock
5th Ian K. MacDonald
6th Seumas Coyne
Judge: Mike Rogers
Strathspey & Reel
1st Alex Gandy
2nd Andrea Boyd, Ottawa
3rd Bruce Gandy
4th Ben McClamrock
5th Ian K. MacDonald
6th Daniel Carr
Judge: Ed Bush
Hornpipe & Jig
1st Bruce Gandy, "The Henningham Reunion," "The Old Wife of the Mill Dust"
2nd Daniel Carr, "The Mad Hornpipe," "Donella Beaton"
3rd Ian K. MacDonald, "Colin MacKay," "Alex MacDonald"
4th Alex Gandy
5th Andrew Donlan
6th Derek Midgley, Tinton Falls, New Jersey
Judge: Andrew Berthoff
Group B
Piobaireachd
1st Alan Clark
2nd Tyler Johnson
3rd Mary Wallace
4th Tyler Harris
5th Mike Allegretti
6th Colin Johnstone
Judge: Bob Worrall
MSR
1st Aidan Bowen
2nd Tyler Johnson
3rd Mike Allegretti
4th Kevin Darmadi
5th Alan Clark
6th Colin Johnstone
Judge: Ed Bush
2/4 March
1st Tyler Johnson
2nd Aiden Bowen
3rd Alan Clark
4th Ross Davison
5th Mike Allegretti
6th Tyler Harris
Judge: Colin MacLellan
Strathspey & Reel
1st Tyler Johnson
2nd Ross Davison
3rd Tyler Harris
4th Aiden Bowen
5th Alistair Murray
6th Colin Johnstone
Judge: Michael Grey
Hornpipe & Jig
1st Tyler Johnson
2nd Tyler Harris
3rd Aiden Bowen
4th Alistair Murray
5th Alan Clark
6th Mike Allegretti
Judge: Ken Eller

Solo Drumming
Professional
MSR
1st Cameron McKail
2nd James Kirkwood
3rd Blair Beaton
4th Matthew Page
Judge: Greg Dinsdale
Hornpipe & Jig
1st Blair Beaton
2nd Cameron McKail
3rd James Kirkwood
4th Matthew Page
Judge: Ken Constable
Professional Tenor
MSR
1st Kate Dudek
2nd Courtney Green
3rd Jamie Alfred
Judge: Kyle Heaney
Hornpipe & Jig
1st Kate Hudek
2nd Courtney Green
3rd Jamie Alfred
Judge: Kyle Heaney
Professional Bass MSR
1st Brian Morgan
Judge: Kyle Heaney