Boney Music Invitational returns Feb. 11th
The Boney Music Invitational Piping Competition & Recital will be held for the second annual time on February 11th, with all profits to be donated to the British Columbia Cancer Foundation. The event is sponsored by British Columbia Pipers Association Life Member Andrew Bonar, who more than two years ago was diagnosed with a malignant brain tumour.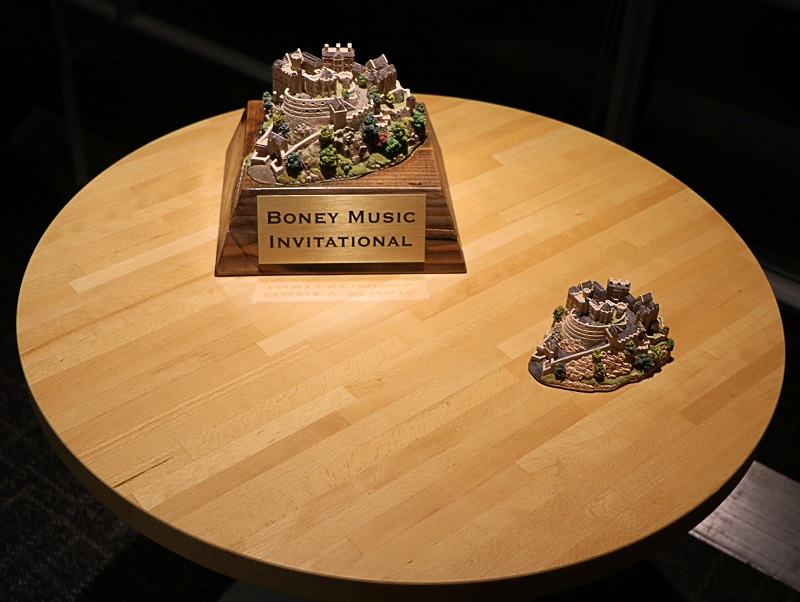 Competing in the event will be Jori Chisholm, Zephan Knichel, Alastair Lee, Andrew Lee, John Lee, who qualified by being in the top five finishers in the annual BCPA's Open Piping Grand Aggregate overall standings, and James P. Troy, who was the winner of last year's Boney Music Invitational.
+ First Boney Invitational goes to Troy
The event calls on each player to perform a variety of own-choice material in a 20-minute recital format: a ground of a piobaireachd' at least two two-parted strathspeys; at least one four-parted 4/4 march; at least one tune in 9/8 time; and at least one tune written by Andrew Bonar or a tune from Boney Music Book 1, a collection compiled and published by Bonar.
An interesting stipulation is that tuning time is included in the 20 minutes. The longer a player tunes, the less time he or she will have to perform.
The contest will start at 6:30 pm at the Halpern Centre, Simon Fraser University, Burnaby Campus, Burnaby, British Columbia. Admission is by donation, with a minimum $10 recommended. Junior members of the BCPA are welcomed at no cost.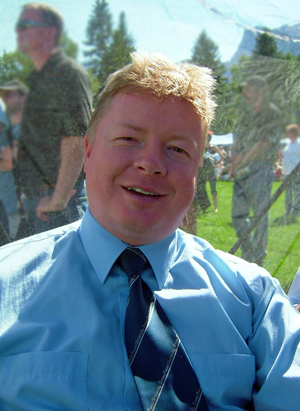 Andrew Bonar is one of the best pipers ever to emerge from British Columbia. Except for a stint in 1991-'92 with the Grade 1 78th Fraser Highlanders when he was studying to become an air traffic controller, Bonar has been with the Grade 1 Simon Fraser University Pipe Band since 1980, competing at the World Pipe Band Championships 29 times, being in the prize-list 25 times, and winning the big prize with the band six times. As a solo piper he won the BCPA Professional Knockout seven times and a record 20 times as a finalist, the MacCrimmon Cairn for piobaireachd four times at the BCPA's Annual Gathering, four times BCPA Grand Aggregate winner, and in 2010 won the Silver Medal at the Northern Meeting.
+ Andrew Hayes wins Inverness Gold Medal; Liddell takes Silver Star; Bonar Silver Medal; Eade A-Grade MSR
He was made a life member of the BCPA in June 2015.
+ Bonar made BCPA Life Member at BC Games
Only a few weeks after competing at the 2014 World Pipe Band Championships, Bonar was diagnosed with cancer and underwent emergency surgery.
+ Andrew Bonar recovering following emergency brain surgery
He has since undergone extensive treatment, and has been a part of raising more than $75,000 for the BC Cancer Foundation, whether personally or with the SFU organization through various fundraising efforts, including the band's March 2015 charity concert, followed by a sponsored head-shaving of band members.
+ Cancer research gains nearly $35k from SFU band event
+ SFU concert sells out; pushing $25k in donations
Andrew Bonar wrote for pipes|drums about his experiences in November 2014.