Cameron Bonar wins Pipe Idol Heat 2, qualifies for Grand Final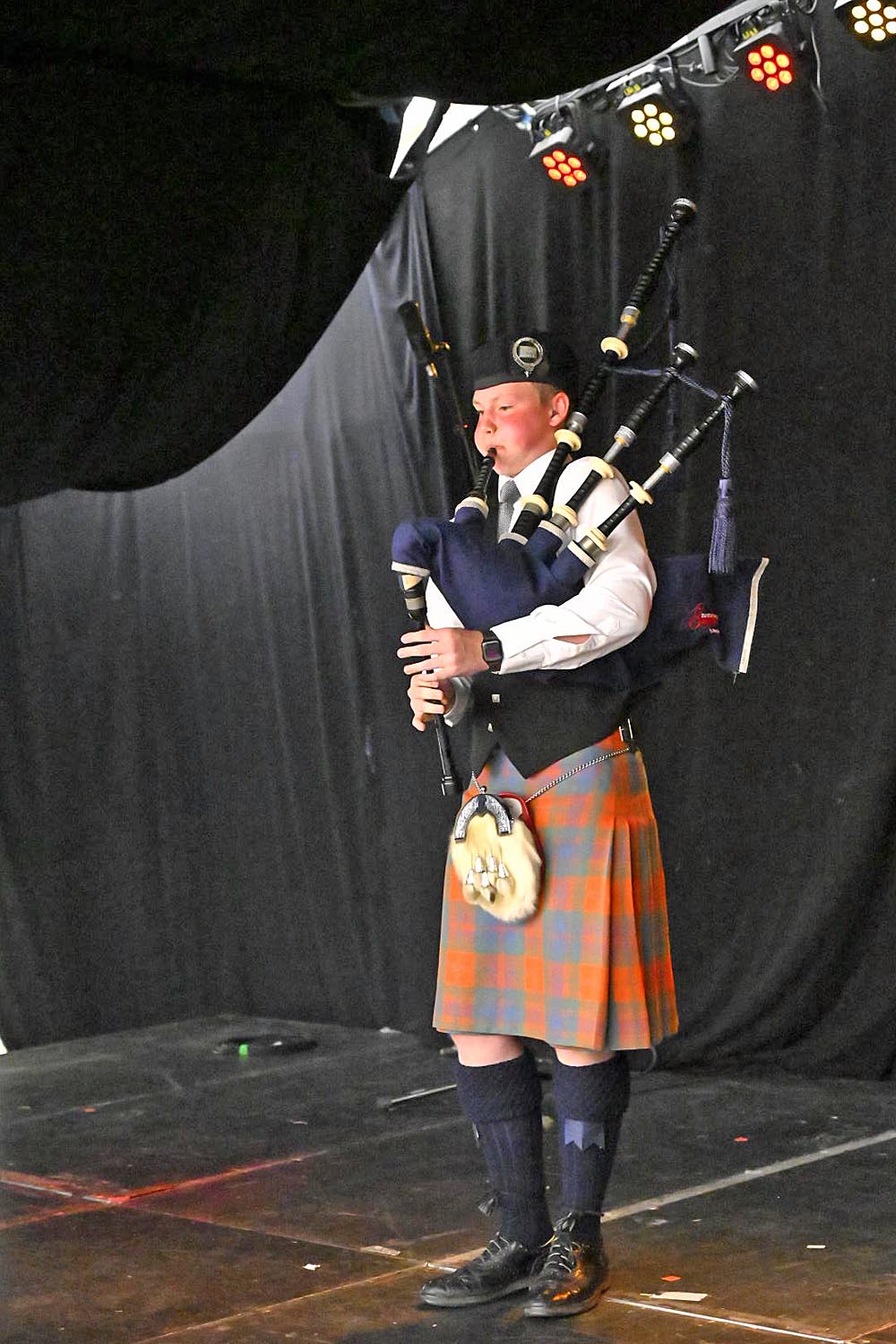 Glasgow – August 15, 2023 – Fifteen-year-old Cameron Bonar of Surrey, British Columbia, was the winner of the second round of the annual Pipe Idol competition for pipers younger than 21. The event was held at the Street Café outside of the National Piping Centre.
Bonar will join Jake Roberston of Aberdeen, Scotland, who qualified in the first heat on the opening day of the Piping Live! Festival.
Also competing in Heat 2 were Bobby Allen, 19, Moodiesburn, Scotland; Luuk Dekker, 20, Alkmaar, The Netherlands; Eala Niamh McElhinney, Duntocher, Scotland; Hector Munro, Edinburgh; and Katie Robertson, 16, Dundee, Scotland.
Contestants are assessed by a panel of undisclosed judges in the audience who assess pipers' performances of a traditional MSR, a Hornpipe & Jig and a freeform 5-7-minute medley.
Each round was expanded from four to six pipers, mainly because of the positive response to a new qualifying process where prospective participants submitted recorded videos of their playing.