Canada 150: the 15 Greatest Canadian Pipers & Drummers (deceased)
#2: Archie Cairns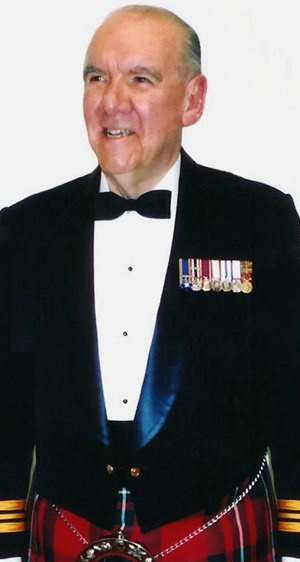 Major Archie Cairns's stature in Canadian piping and drumming loomed large from coast-to-coast for more than 60 years. A career military man, and decorated many times for his service in the Canadian Armed Forces, Cairns was taught initially by his father J.K. Cairns (for whom he would name his delightfully quirky and original 3/4 march) and then by the great John Wilson of Toronto and Edinburgh and Captain John A. MacLellan MBE. Cairns and MacLellan established a life-long friendship, stemming from their time together when Archie Cairns went through the Pipe-Major's Course at Edinburgh Castle, graduating with distinction. Cairns was a successful competitor at the top-levels in Canada for more than 30 years, but chose not to pursue the major solo events in Scotland, where he almost certainly would have excelled.  Archie Cairns was a published composer, well-established adjudicator of solo piping and pipe bands, and a lecturer and teacher on piping. He was appointed Senior Pipe-Major of the Canadian Forces in 1968, holding the position until 1981, and during that time he compiled and published the Canadian Forces Pipe Band Manual. He taught dozens of successful pipers in a variety of areas, as he was stationed literally across the huge country. Archie Cairns served as an adjudicator with the PPBSO for many years, and was one of the first non-UK citizens to judge for the RSPBA, taking up the Grade 1 clipboard at the World Pipe Band Championships on several occasions. In his later years he drifted away from the public scene, but nonetheless continued to pursue piping projects and was able to see the massive success of his son, John cairns, as he won both Highland Society of London Gold Medals in 1999. Archie Cairns's legend spanned the breadth of Canada, from Nova Scotia to British Columbia and virtually every major population centre in between.
+ Major Archie Cairns, MMM, CD – 1928-2016
And now, the greatest no-longer-living Canadian contributor to piping and drumming . . .