Cooper, Beaton, MacNeill, Kuldell go through to World Solo Drumming semis after Intercontinental Championships
Dunedin, Florida – February 18, 2023 – Blair Beaton, Derek Cooper, Alex Kuldell, and Eric MacNeill each qualified to go through to the semi-final round of the 2023 World Solo Drumming Championships in Glasgow this October by taking one of the top four places at the Intercontinental Solo Drumming Championships.
Cooper finished fifth in the 2022 World Solo Drumming final, which MacNeill also competed in as one of 12 finalists. Of note, 2023 will be the first year that Beaton competes in the Adult category at the World Solos, after winning various Juvenile categories since the mid-2010s including last year's Juvenile Championship for 16-17 year-olds.
The MSR contest was a joint venture between the RSPBA and EUSPBA to provide an international qualifier for the World Solos. The EUSPBA also held an adult Hornpipe & Jig contest, a solo tenor drumming competition, the Martin Duffy Juvenile MSR Snare Drumming Competition, and the John Murray Memorial Juvenile March contest.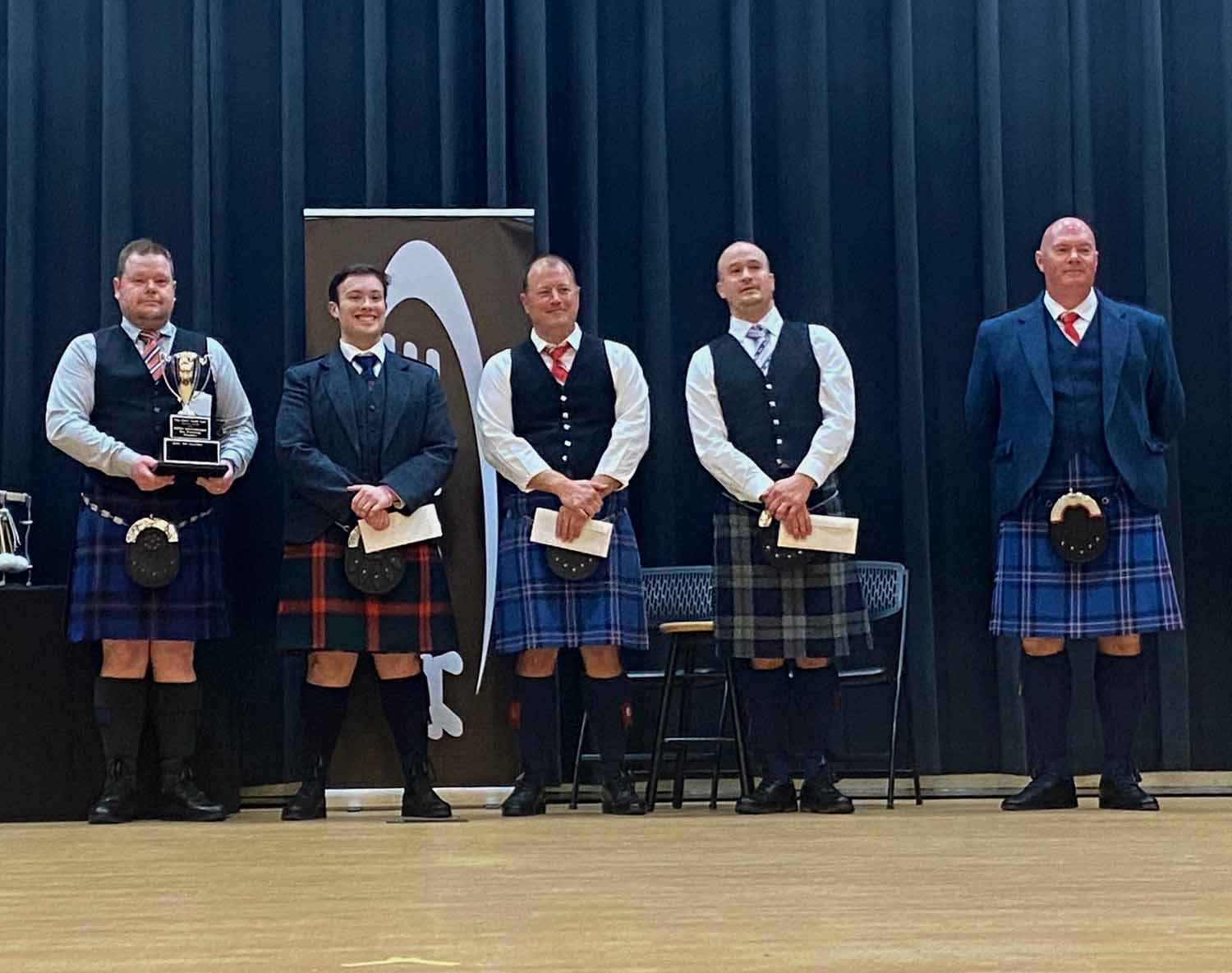 The Dunedin Scottish Arts Foundation hosted and supported the event. Prizes for the adult snare and tenor events included cash and donated Andante snare and tenor drums. Prizes for the juvenile events included scholarships and donated products.
The RSPBA runs a series of events in the UK and abroad to streamline the multiple event one-day process that determines the World Solo Drumming Champion.
Intercontinental Solo Drumming Championship
1st Derek Cooper, Pennsylvania (1,1)
2nd Blair Beaton, New York (3,2)
3rd Eric MacNeill, Florida (2,4)
4th Alex Kuldell, Virginia (5,3)
Judges: David Brown, Duncan Millar
Adult Hornpipe & Jig
1st Derek Cooper (1,1)
2nd Blair Beaton (2,3) (tie broken by Brown preference)
3rd Eric MacNeill (3,2)
4th Alex Kuldell (4,5) (tie broken by Brown preference)
5th Miles Bennington (5,4)
Judges: David Brown, Duncan Millar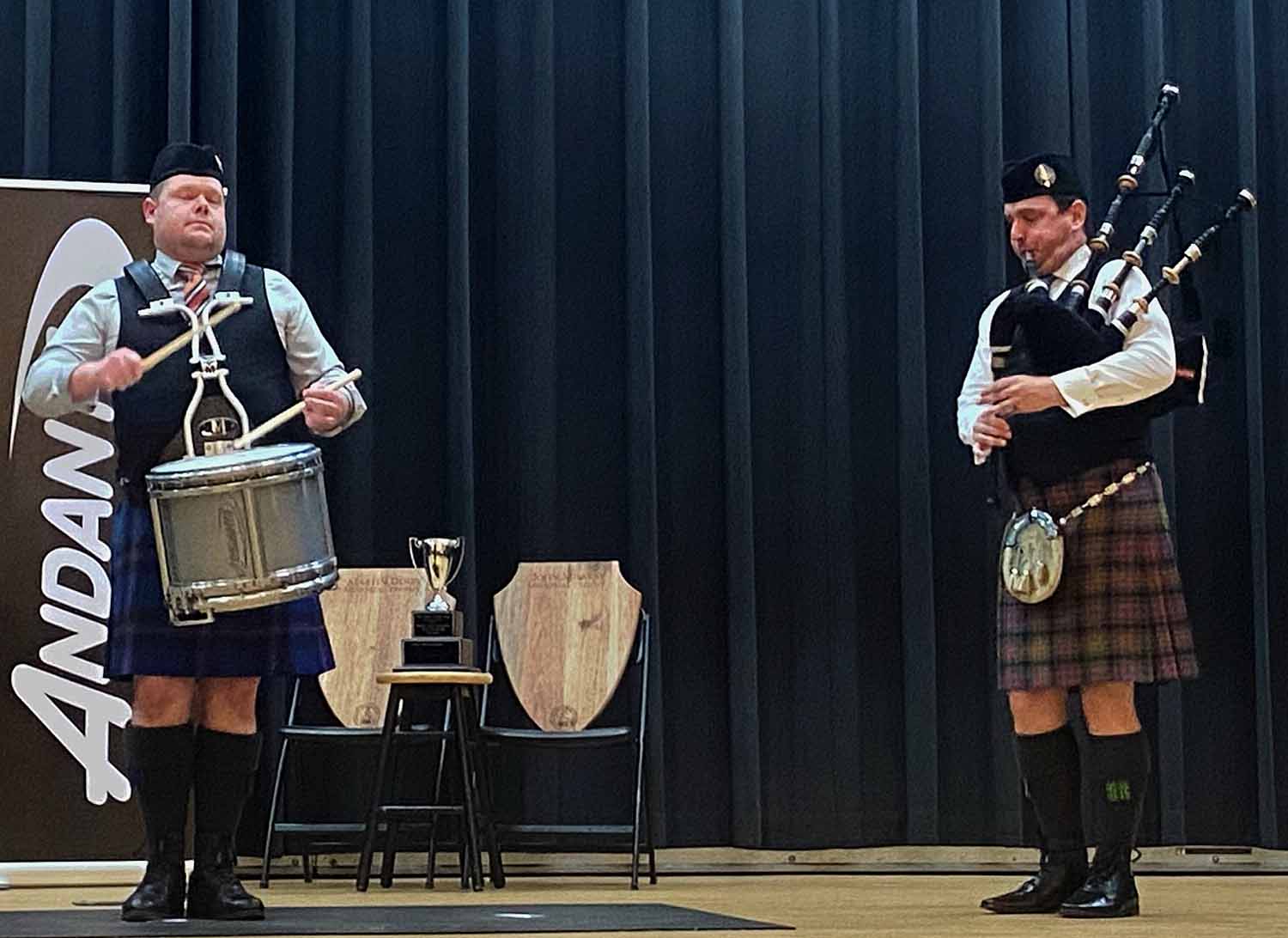 Adult Tenor Drumming
1st Jamie Alfred
Judge: Andrew Elliott
Martin Duffy Memorial Juvenile MSR
1st Caleb Ruddock
2nd Kenneth Lynch
3rd Will McCormick
4th Luca Damiani
Judges: David Brown, Duncan Millar
John Murray Junior March
1st Kade Duck
2nd Sebastian Penza
Judges: David Brown, Duncan Millar