Craig Sutherland, Vale United take in the top prizes at Penticton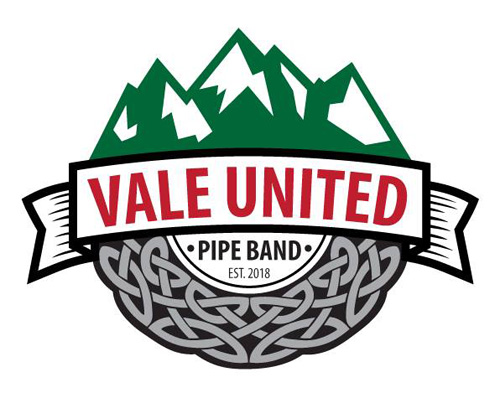 Penticton, British Columbia – July 1, 2023 – On Canada Day, King's Park was the site of the 2023 Penticton Scottish Festival, where British Columbia's Vale United prevailed to take the overall in Grade 3 and Craig Sutherland of Perth, Scotland, was the aggregate winner in the Open solo piping, taking both the Piobaireachd and MSR events. There was no competitive Grade 1 band event, but Simon Fraser University performed. There were no Grade 2 entries.
Fresh off their win of the European Pipe Band Championship, Inveraray & District's Pipe-Major Stuart Liddell and Leading-Drummer Steven McWhirter contributed to the judging, as did fellow Piping Hot Summer Drummer instructors Callum Beaumont, Ann Gray and Donald Lindsay.
[Our thanks to the British Columbia Pipers' Association for sending competition results on behalf of their members who like to see their success shared with the world's piping and drumming community.]
Bands
Grade 1
Medley
1st Simon Fraser University
Judges: Donald Lindsay, Stuart Liddell (piping); Steven McWhirter (drumming); Callum Beaumont (ensemble)
MSR
1st Simon Fraser University
Judges: Donald Lindsay, Stuart Liddell (piping); Steven McWhirter (drumming); Callum Beaumont (ensemble)
Grade 3
Medley
1st Vale United (2,1,2,1)
2nd Robert Malcolm Memorial 3 (1,2,1,2)
Judges: Donald Lindsay, Stuart Liddell (piping); Steven McWhirter (drumming); Callum Beaumont (ensemble)
MSR
1st Vale United (1,1,1,2)
2nd Robert Malcolm Memorial 3 (2,2,2,1)
Judges: Donald Lindsay, Callum Beaumont (piping); Steven McWhirter (drumming); Stuart Liddell (ensemble)
Grade 4
Medley
1st Robert Malcolm Memorial 4
Judges: Donald Lindsay, Stuart Liddell (piping); Steven McWhirter (drumming); Callum Beaumont (ensemble)
MSR
1st Robert Malcolm Memorial 4
Judges: Donald Lindsay, Callum Beaumont (piping); Steven McWhirter (drumming); Stuart Liddell (ensemble)
Grade 5
Quick Marches Set
1st Robert Malcolm Memorial 5
Judges: Donald Lindsay, Callum Beaumont (piping); Steven McWhirter (drumming; Stuart Liddell (ensemble)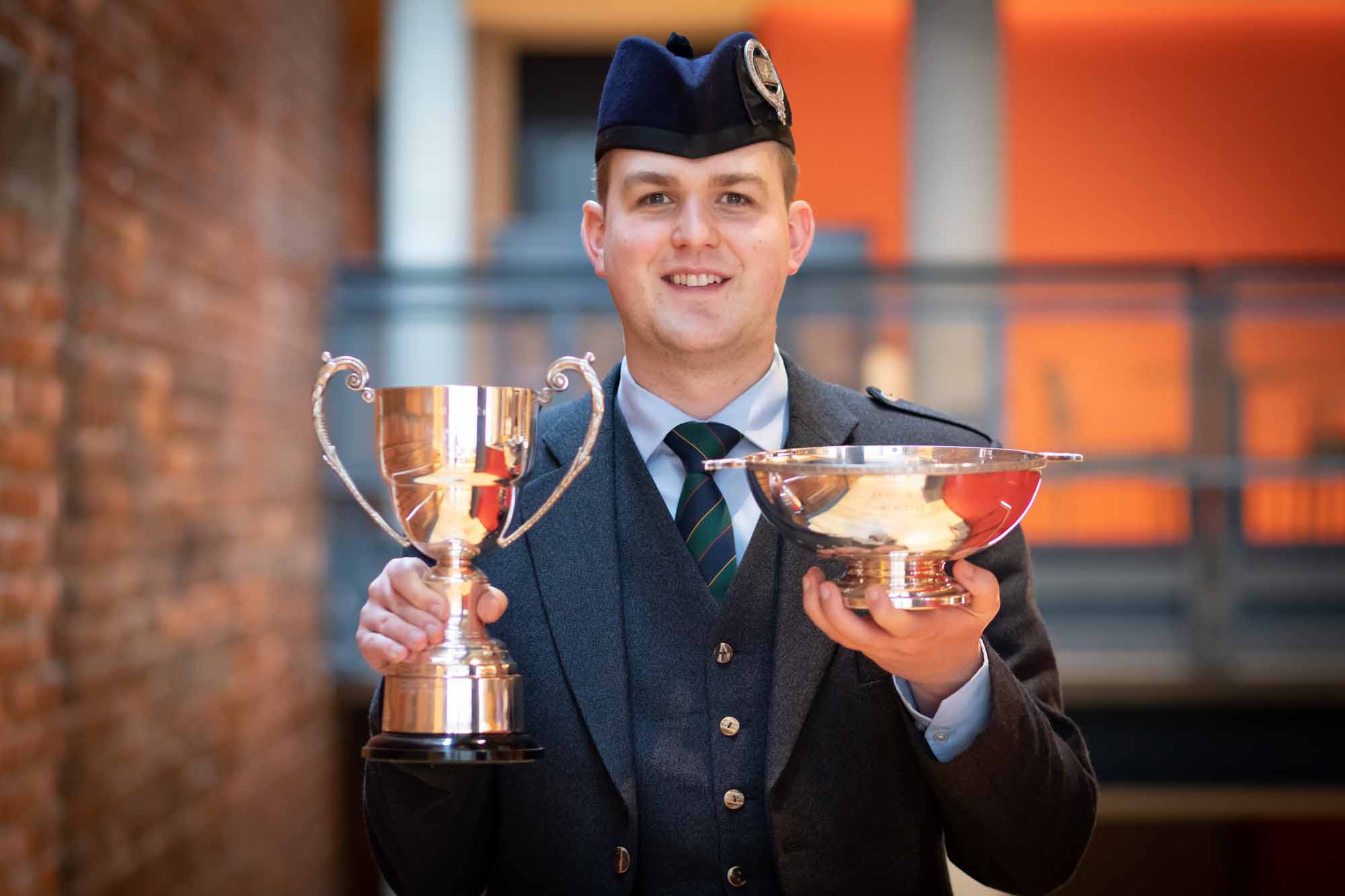 Solo Piping
Open
Piobaireachd
1st Craig Sutherland, "Nameless Hiharin dro o dro"
2nd Zephan Knichel, Surrey, British Columbia, "Nameless – One of the Cragich"
3rd Alistair Bevan, Abbotsford, British Columbia, "Fair Honey"
4th Alastair Lee, Surrey, British Columbia
Judge: Callum Beaumont
MSR
1st Craig Sutherland
2nd Gordon Conn, Calgary
3rd Zephan Knichel
4th Darran Forrest
5th Alastair Lee
6th Tori Killoran, Pitt Meadows, British Columbia
Judge: Donald Lindsay
Hornpipe & Jig
1st Gordon Conn
2nd Alastair Lee
3rd Craig Sutherland
4th Callum Bevan
5th Zephan Knichel
6th Alistair Bevan
Judge: Ann Gray
Grade 1
MSR
1st Colin Forrest
2nd Liam Forrest
3rd Cameron Bonar
Judge: Stuart Liddell
Hornpipe & Jig
1st Cameron Bonar
2nd Colin Forrest
3rd Liam Forrest
Judge: Ann Gray
Grade 2
MSR
1st Liam Boyle
2nd Paul Mackay
3rd Jack Martin
4th Ian MacPhail
5th Nate Linsley
Judge: Ann Gray
Hornpipe & Jig
1st Liam Boyle
2nd Jack Martin
3rd Paul Mackay
4th Ian MacPhail
5th Nate Linsley
Judge: Stuart Liddell
Grade 3
Jig
1st Grace Barnes
2nd Connor Lambie
3rd Oliver Perry
4th Greg Rose
5th Judy Campbell
Judge: Andrew Lee
Strathspey & Reel
1st Grace Barnes
2nd Oliver Perry
3rd Greg Rose
4th Judy Campbell
Judge: Stuart Liddell
Grade 4
2/4 March
1st Kevin Maloney
2nd Alex Evans
3rd Jacob Robertson
4th Jayne Ferlitsch
5th Alexander Affleck
6th Tim Riddle
Judge: Ann Gray
Piobaireachd
1st Alex Evans
2nd Alexander Affleck
3rd Jacob Robertson
4th Cormac Susanka
5th Jayne Ferlitsch
6th Elijah Levangie
Judge: Callum Beaumont
Grade 5
2/4 March
1st Dustin Miller
2nd Eden Svangtun
3rd Frank Wallace
4th Zachary Robertson
5th Brody Baird
6th Keira Maloney
Judge: Callum Beaumont
Slow Air
1st Dustin Miller
2nd Eden Svangtun
3rd Joe Williamson
4th Ella Durning
5th Keira Maloney
6th Brody Baird
Judge: Donald Lindsay
Adult
2/4 March
1st Cynthia Byrne
2nd Glen Duthie
3rd Sean Maloney
4th Barrie McLeod
5th Erin Anderson
Judge: Stuart Liddell
Strathspey & Reel
1st Cynthia Byrne
2nd Barrie McLeod
3rd Sean Maloney
4th Glen Duthie
5th Steve Barnes
Judge: Donald Lindsay
Beginner
2/4 March
1st Maeve Ross
Judge: Stuart Liddell

Solo Drumming
Snare
Open
MSR
1st Jake Mix
2nd Taylor Killoran
Judge: Steven McWhirter
Hornpipe & Jig
1st Taylor Killoran
2nd Jake Mix
Judge: Scott Robertson
Grade 1
MSR
1st Cameron Johnston
Judge: Scott Robertson
Hornpipe & Jig
1st Cameron Johnston
Judge: Steven McWhirter
Grade 2
MSR
1st Mackenzie Wang
2nd Megan Millar
3rd Tristan Campeau
4th Christopher Moore
Judge: Scott Robertson
Hornpipe & Jig
1st Megan Millar
2nd Mackenzie Wang
3rd Tristan Campeau
4th Christopher Moore
Judge: Steven McWhirter
Grade 3
2/4 March
1st Hope Barnes
2nd Nathan Affleck
Judge: Steven McWhirter
6/8 March
1st Hope Barnes
2nd Callum Ross
Judge: Scott Robertson
Grade 4
2/4 March
1st Oscar Knox
2nd Philomena Olsson
3rd Anna Schubert
Judge: Scott Robertson
6/8 March
1st Anna Schubert
2nd Oscar Knox
3rd Reilly Svangtun
Judge: Steven McWhirter
Beginner
2/4 March
1st Nolan Baird
Judge: Scott Robertson
6/8 March
1st Nolan Baird
Judge: Steven McWhirter
Tenor
Open
MSR
1st Bridget Hall
Judge: Steven McWhirter
Hornpipe & Jig
1st Bridget Hall
Judge: Scott Robertson
Intermediate
6/8 March
1st Mitchell Olding
Judge: Steven McWhirter
MSR
1st Mitchell Olding
Judge: Scott Robertson
Novice
2/4 March
1st Arthur Panagiotou
Judge: Scott Robertson
6/8 March
1st Arthur Panagiotou
Judge: Steven McWhirter