Updated: Denny & Dunipace to sit out 2016 season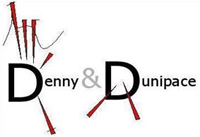 The Grade 1 Denny & Dunipace Pipe Band of Stirling, Scotland, has elected not to compete in 2016 after it wasn't able to attract a new leading-drummer following the departure of Arthur Cook last summer.
According to Pipe-Major David Clunie the band remains a going concern, but he personally will take a sabbatical year and members of the band are free to compete with other bands in 2016 as it hopes to regroup for 2017.
"The pursuit of finding another lead-tip continues and hopefully something can be put together for 2017," Clunie said, adding that Denny's Grade 4 band will continue as usual with more input from him and others.
When asked about the possible reasons that no young potential leading-drummers stepped forward, Clunie said, "I think there are various reasons why it's so difficult, but certainly lack of good young talent to take on, or afraid of taking on leading roles at this level due to risk of being ridiculed by inadequate judging doesn't help. I'm probably stating what a lot of people already think and I've got nothing to lose from it.
"I think there are guys who would love the opportunity but fear the backlash or failure associated with corrupt/inexperienced judging out there. Grade 1 is a joke and you can guess the prize list order and the rest within a place of each other depending on who's judging. Everyone knows it and all the band members in every band know it, but we do nothing about it. Bands still turn up on the hope that the judges take a moral pill that day and might get a chance of upsetting the apple cart."
Although rumoured to be in similar straits, the Grade 1 Cullybackey Pipe Band of Northern Ireland plans to compete in 2016, according to Pipe-Major Richard McGrath, but with reduced numbers.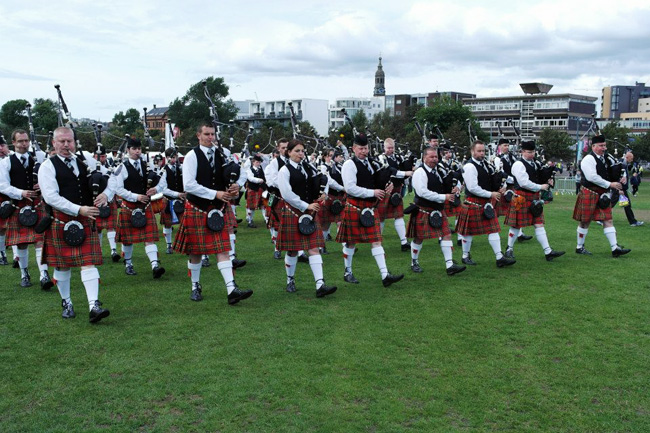 With Northern Ireland's Bleary & District's promotion to Grade 1, the effect on UK Grade 1 numbers is neutralized, and the addition of the reformed Spirit of Scotland Pipe Band for 2016, planning to compete at all five major championships, raises the net number in the top grade by one.
For the Grade 1 contest at the 2016 World Pipe Band Championships, Canterbury Caledonian of New Zealand, a consistent competitors at the event over the past several years, will reportedly not make the trip this year, while Manawatu Scottish and the New Zealand Police are planning to return to Glasgow Green. From Ontario, Canada, the Toronto Police will not travel to Scotland, but the Grade 1 Ottawa Police will reportedly make its first appearance at the World's since being elevated to Grade 1 following the 2014 season.
Along with Clunie, Arthur Cook joined Denny & Dunipace in 2010 when the band was in Grade 2, taking it to Grade 1 in short order. Cook announced he would leave the band after the 2015 World's, and then joined the Grade 2 Glasgow Skye Association Pipe Band in September 2015. Cook is a previous winner of the World Solo Drumming Championship.