Inveraray takes Scots Trad Music award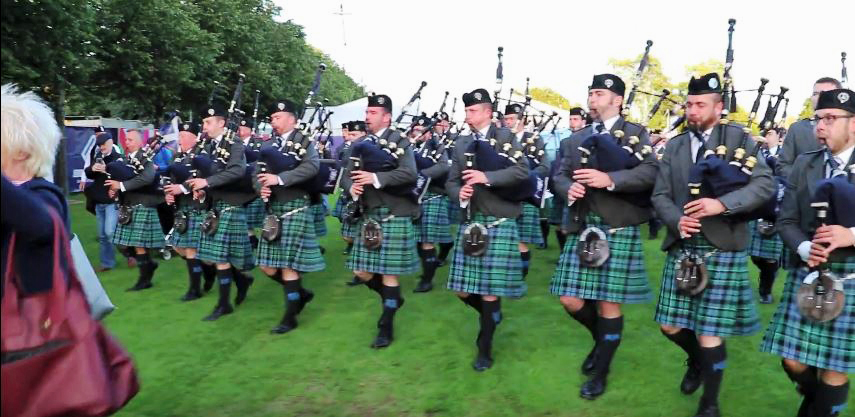 The storybook year for Inveraray & District continued in Paisley where, coincidentally, they started their competition season by winning the British Championship, as the band was awarded the title Scottish Pipe Band of the Year at the Scots Trad Music Awards.
+ Inveraray: 2017 British Champions
Inveraray & District beat out the Grade 3B Royal Burgh of Annan, and Juvenile bands Lochalsh Junior and Dollar Academy for the prize, determined by popular vote.
The gala event at Paisley's Lagoon Centre was broadcast live on BBC ALBA, BBC Radio Scotland and streamed globally through the BBC ALBA website.
Inveraray & District of course won its first World Championship, the World Pipe Band Drumming title, and gained the RSPBA Grade 1 Champion of Champions aggregate award. The band narrowly missed a perfect championship year, finishing second only at the UK Championships at Belfast.
Lead-Drummer Steven McWhirter also won his eighth World Solo Drumming Championship, and his seventh in a row.
+ McWhirter wins eighth World Solo Drumming Championship
The band will reportedly end 2017 and start 2018 with a bang, by performing on BBC Scotland's live Hogmanay celebration broadcast.
Highland piper Brighde Chaimbeul of Skye was nominated in the Up and Coming Artist Award category, which Hò-rò won.
The Scots Trad Music Awards are in their fifteenth year and often feature Highland pipers and piping events in the nominations. Past winners of the Scots Pipe Band of the Year Award have included North Lanarkshire Schools, Shotts & Dykehead Caledonia and West Lothian Schools.
+ Scots Trad Music Awards band of the year goes to Shotts
Legendary piper Murray Henderson and 16-time World Solo Drumming Champion Jim Kilpatrick are among those voted into the Scots Trad Music Hall of Fame.
+ Henderson elected to Scots Trad Music Hall of Fame
+ Kilpatrick elected to Trad Music Hall of Fame