Liddell hauls in MacCrimmon Trophy at Lorient; Eade wins the Piob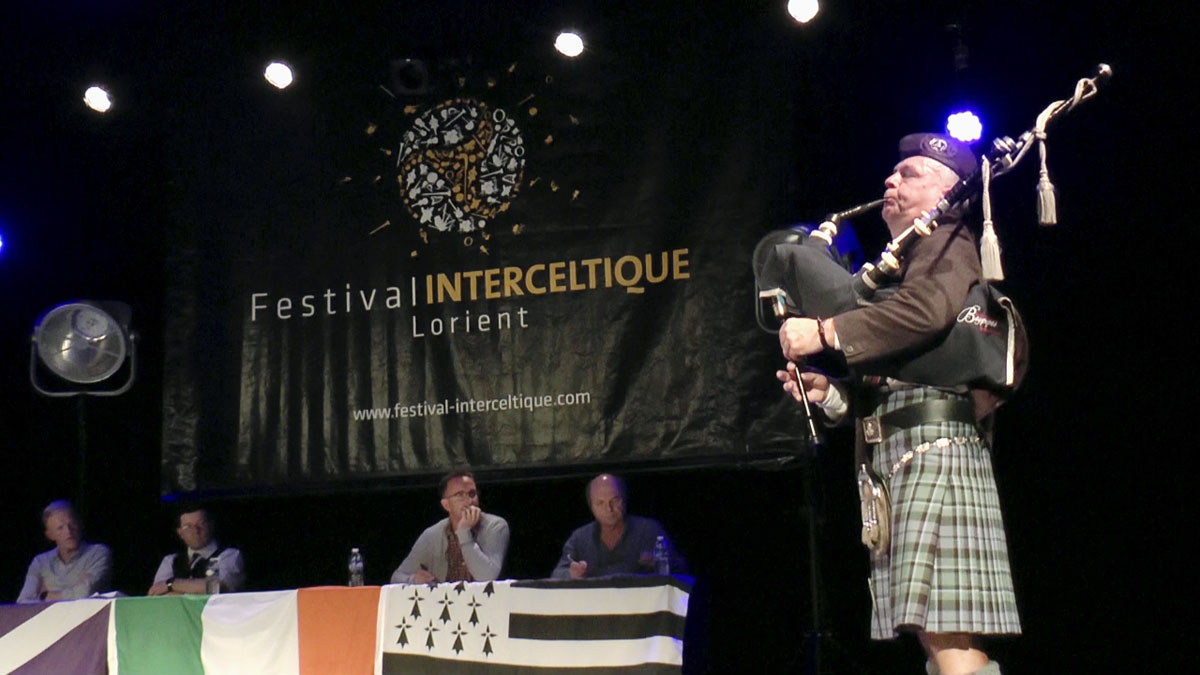 Lorient, Brittany – August 8, 2023 – With first placings from six of the six judges across all three events, Stuart Liddell of Inveraray, Scotland, won the MacCrimmon Trophy at the Inter-Celtic Music Festival in the Breton village of Lorient. The competition started in 1982 as a celebration of Celtic music on the Highland pipes, with separate Breton, Irish and Scottish sections. Twelve pipers receive invitations through qualifying events in their home countries held during the year.
It was the first time in the 31-year history of the event that one piper received firsts from every judge.
In the separate Piobaireachd contest, which has been held for the past 25 years, Brendon Eade of Rura, New Zealand, took the top prize.
MacCrimmon Trophy
1st Stuart Liddell (Breton: 1,1; Irish: 1,1; Scottish: 1,1)
2nd Andrew Carlisle, Pittsburgh (8,8; 2,2; 5,5)
3rd Robert Watt, Northern Ireland (11,11; 3,3; 2,2)
4th Nick Hudson, Houston (2,2; 5,5; 9,9)
5th Sylvain Hamon, Brittany (7,7; 6,6; 3,3)
6th Gwenael Le Corronc, Brittany (9,9; 4,4; 6,6)
7th Scott Wallace, Scotland (5,5; 9,9; 7,7)
8th Josh Chandler, Australia (4,4; 8,8; 9,9)
9th Brendon Eade, New Zealand (3,3; 12,12; 11,11)
10th Quentin Meunier, Brittany (12,12; 11,11; 3,3)
11th Calum Kaye, Scotland (6,6; 10,10; 10,10)
12th Chris MacDonald, Australia (10,10; 7,7; 12,12)
Judges: Breton: Cedric Le Bozec, Partick Molard; Irish: Michael Murphy, Fionntan Byrnne; Scottish: Ian Duncan, Tom Johnstone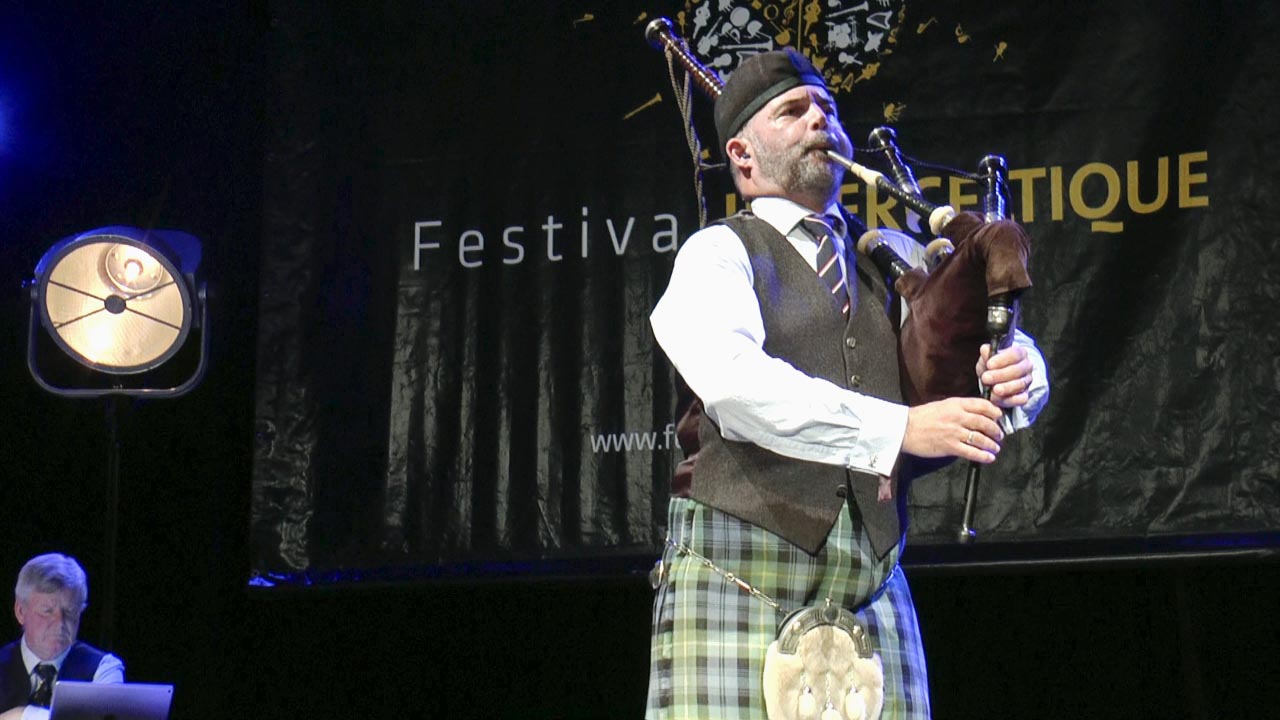 Piobaireachd (nine competed)
1st Brendon Eade, "The Rout of The Lowland Captain"
2nd Hervé Le Floc'd, Brittany, "MacCrimmon's Sweetheart"
3rd Chris MacDonald, "Queen Elizabeth II's Salute"
4th Joshua Chandler, "Lament for The Only Son"
5th Andrew Carlisle, "Lament for the Earl of Antrim"
Judges: Ian Duncan, Tom Johnstone
Also competing: Quentin Meunier, "The Vaunting"; Stuart Liddell, "Lament for the Laird of Anapool"; Robert Watt, "Corrienessan's Salute"; Calum Kaye, "The Groat"
Young Pipers' Trophy (under 20)
1st Gwendal Thieme
2nd Helori Saout
3rd Yvonnick Beauvais