Livingstone Invitational goes to Sean McKeown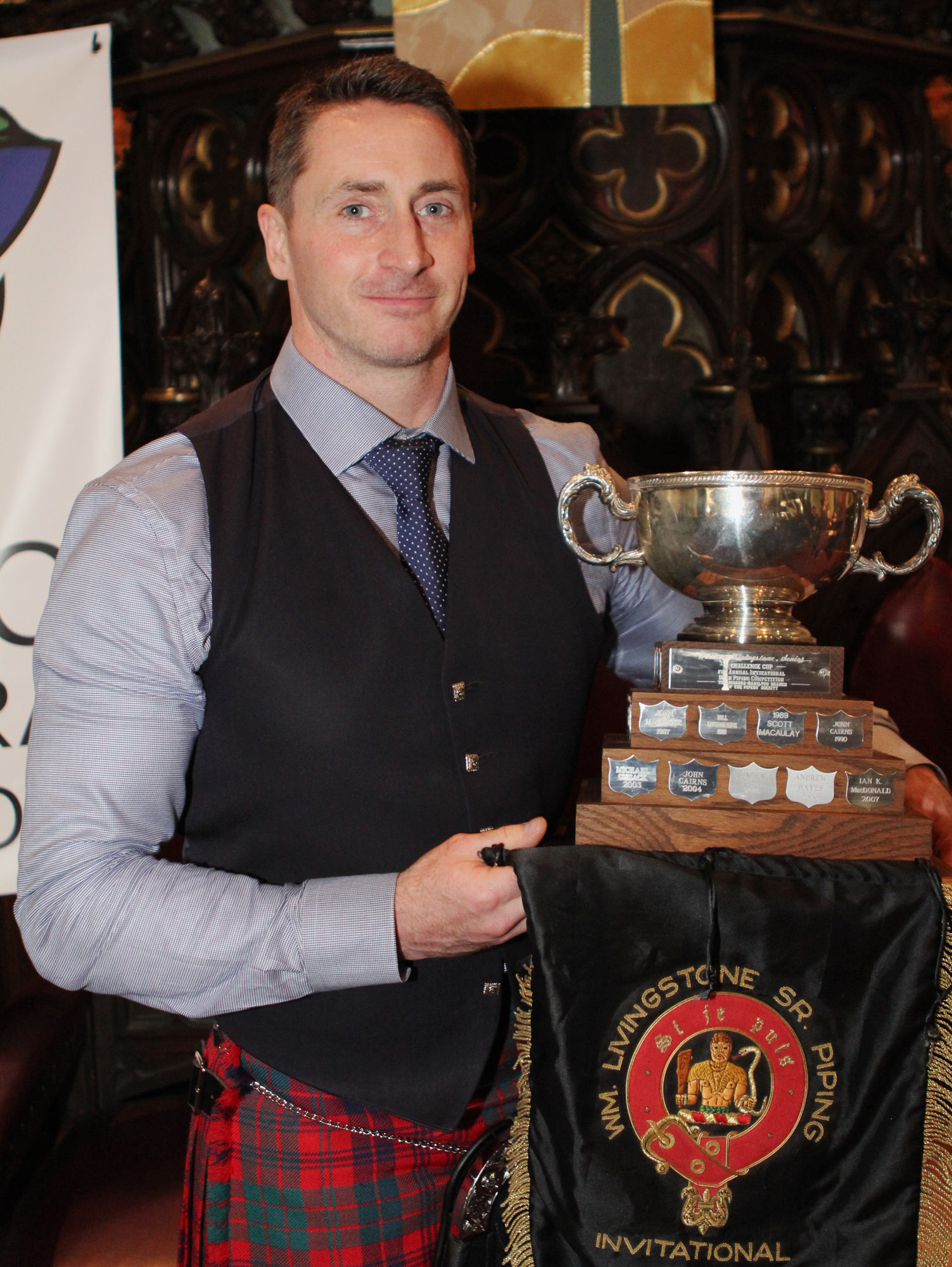 Hamilton, Ontario – May 13, 2023 – Sean McKeown of Bowmanville, Ontario, earned the 2023 Livingstone Invitational Solo Piping Championship overall prize with a second in the piobaireachd and a second in the MSRHP&J against a field of 10 other contestants. On points, McKeown tied with Ian K. MacDonald of Whitby, Ontario, which was broken by piobaireachd preference.
Of note, McKeown gained his piobaireachd prize playing "For Ranald," probably the first time Bill Livingstone's piece, composed in honour of his late brother, was performed in competition.
The contest was held for the first time at the Ancient & Accepted Scottish Rite of Freemasonry of Canada, just up the road from the competition's long-time venue, the Argyll & Sutherland Highlanders of Canada's James Street armoury.
Piobaireachd
1st Nick Hudson, Houston, "The Phantom Piper of Corrieyarrick"
2nd Sean McKeown, "For Ranald"
3rd Ian K. MacDonald, Whitby, Ontario, "Lament for MacLeod of Colbeck"
MSRHP&J
1st Ian K. MacDonald
2nd Sean McKeown
3rd Tyler Bridge, Guelph, Ontario
Also competing were Andrea Boyd, Ottawa; Joe Biggs, Scotland; Jacob Dicker, Ottawa; Callum Harper, Bolton, Ontario; Matt MacIsaac, Aurora, Ontario; Ben McClamrock, Washington DC; Derek Midgley, Tinton Falls, New Jersey; and Alastair Murray, Pittsburgh.
The judges for both events were John Cairns, Bill Livingstone and Jim McGillivray.
The competition is organized by the Niagara-Hamilton Branch of the Pipers & Pipe Band Society of Ontario. It was the first time since 2019 that the event was held in-person. The contest this year changed its name to simply "The Livingstone," after starting in 1978 to honour the late William Livingstone Sr., who played a significant role in establishing piping in Ontario.
[A previous article erroneously reported that MacDonald was the winner of the event. We apologize for the inadvertent error.]