Roddy MacLeod wins 2023 Bratach Gorm, gains invitation to 2024 Glenfiddich Championship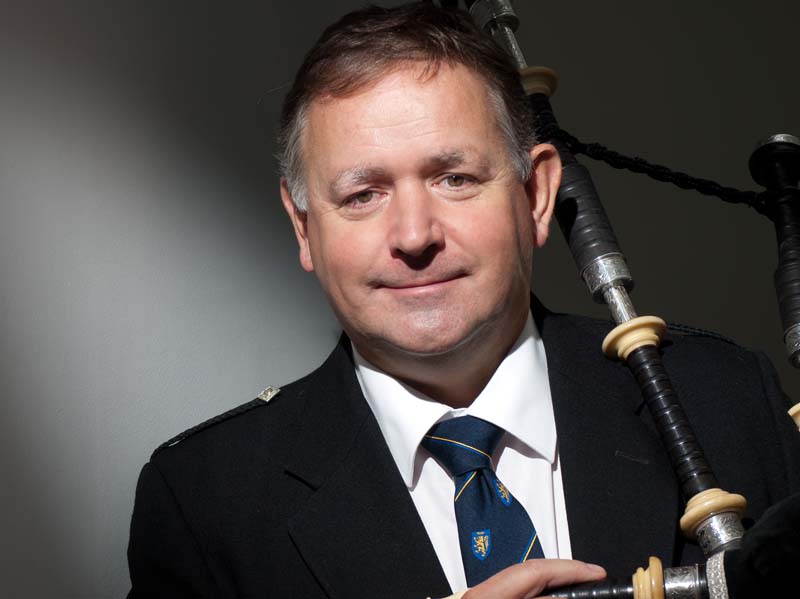 London – November 3, 2023 – Roddy MacLeod of Glasgow won the coveted Bratach Gorm for piobaireachd at the annual Piping Society of London (SPSL) solo piping competitions once again at the sumptuous Caledonian Club in the capital of England.
It was MacLeod's ninth time winning the Bratach Gorm. He first won the award in 1987, and the win eclipses his own record for gaining the prize.
With the win, he becomes the second piper to qualify for the 2024 Glenfiddich Solo Piping Championship next October in Blair Atholl, Scotland. The other piper already into next year's Glenfiddich is Callum Beaumont, who won the Glenfiddich Championship last Saturday.
Bratach Gorm (15 competed)
1st Roddy MacLeod, "The Old Men of the Shells" #1
2nd Finlay Johnston, Glasgow, "Lament for the Earl of Antrim"
3rd Angus D. MacColl, Benderloch, Scotland, "Nameless – cherede darievea"
4th Callum Beaumont, St. Andrews, Scotland, "Lament for MacLeod of Colbeck"
5th Bruce Gandy, Dartmouth, Nova Scotia, "Lachlan MacNeill Campbell of Kintarbert's Fancy"
Judges: Robert Barnes, Patricia Henderson, Bill Wotherspoon
To compete in the Bratach Gorm (blue banner), pipers must have won at least one of the Highland Society of London Gold Medals at the Argyllshire Gathering or Northern Meeting or the Open Piobaireachd event for Premier and A-Grade players at London.
The SPSL competitions run over two days. The balance of events will take place on November 4th, and the overall winner of the Premier/A-Grade events also receives an invitation to the Glenfiddich, pretty much recognized as the de facto world solo piping championship.
Stay tuned to pipes|drums for more results from the 2023 SPSL competitions.